The government has come to the aid of the families of the deceased children who drowned on Sunday in the Apam Sea.
Minister for Fisheries and Aquaculture, Mavis Hawa Koomson, on behalf of Government, visited Apam in the Central Region Wednesday morning and made the presentation, which included an amount of GH₵36,000.
Mrs Hawa Koomson again expressed her condolences to the bereaved families and the entire community for their loss and assured the authorities of government's support in ensuring the necessary rituals and various funeral ceremonies are performed as demanded by tradition.
The Fisheries Minister presented GH₵10,000 to the traditional authorities for the necessary funeral rites and cleansing rituals to be executed to prevent such incident from ever occurring.
Also, families of the deceased were each supported with GH₵1,000 to foster the necessary burial preparations needed to lay the 12 children to rest.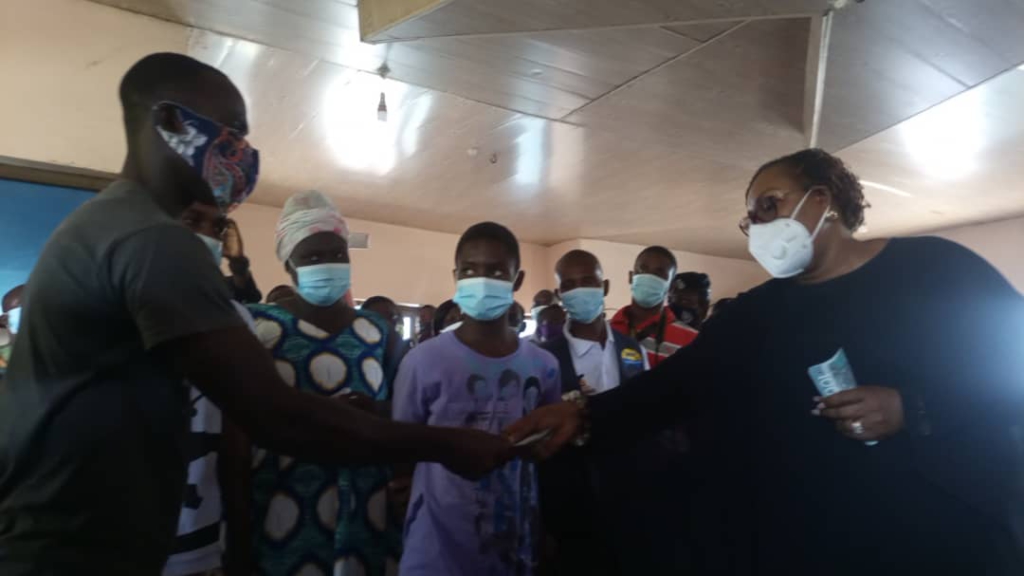 "This is what the government is presenting to support the community in burying these children. The President says should the community need any other support to ensure the ceremonies and rituals are performed, he will be there to offer assistance because he and the entire nation have lost something great," Mrs Koomson said.
Earlier this week, the Apam District Police Command reported that some 20 children drowned in the Apam Sea after being hit by a strong tide.
After several searches, the police and the dispatch team according to DSP Moses Osakonor, were able to retrieve the remains of 12 children on Tuesday.
Ten males and 2 females about 14-17 years-old have been reported dead.
DSP Moses Osakonor also disclosed that two children were saved by a good samaritan and were sent to St Luke Hospital in the District for treatment.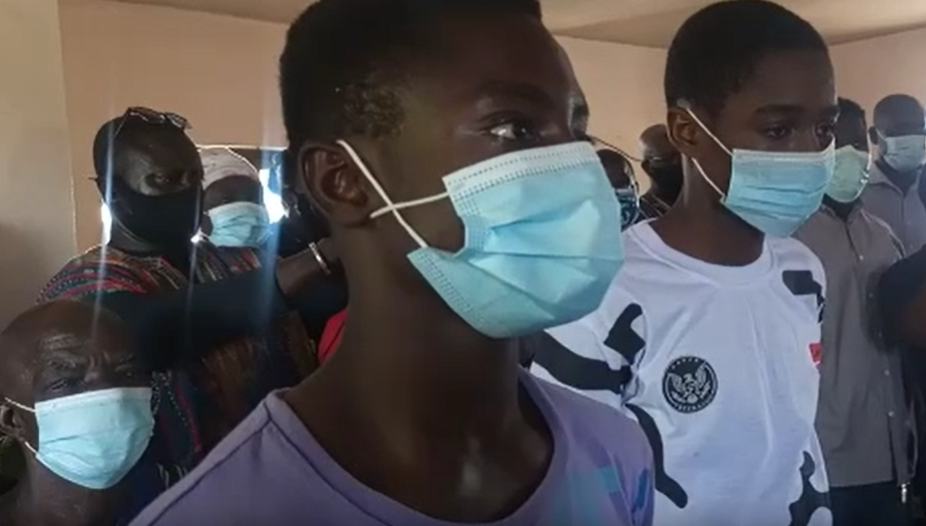 The Awutu Senya East MP also presented GH₵2,000 to the two male survivors to offer the amount to God for saving their lives.
She also urged the traditional authorities to perform the necessary rites for the young survivors.
"We need to buy some eggs for them to eat so that their spirits can return home. Their friends who went swimming with them cannot be located. Looking at them standing there, they have not fully recovered from the experience," she added.
Meanwhile, Queen mother of Apam Nana Essel Botchwey has commended the government for supporting the community in such a trying time.
"I stand on behalf of Nana Adu X and the Apam community to thank the President. May the good Lord bless him and give him long life. May his governance be prosperous and may he not know suffering till the day the Lord calls him home.
"We shall continue to support the government for his kind act towards the community," she stated.