Former Power Minister Dr Kwabena Donkor has advise the Ghana Revenue Authority (GRA) to pursue Oil Marketing Companies (OMCs) that have allegedly failed to pay taxes on petroleum prices collected from consumers.
Speaking to the media in Parliament on Tuesday, Dr. Kwabena Donkor said these arrears are worth more than GHC650 million.
According to him, page 13 of the 2021 Auditors report on the Public Accounts Committee of Ghana paragraph 28 says "Ghana Revenue Authority rescheduled the debt of 28 Oil Marketing Companies but the Oil Marketing Companies failed to settle the rescheduled debt totaling GHC402,049,571.71 pesewas and goes on to say we recommend that the Commissioner should use legal means to recover the outstanding of GHC402 million. Then on page 14, outstanding duties and taxes on oil lifted GHC249 million. If we were to put these figures together, over 650 million cedis is out there from taxes that you and I have paid on petroleum product."
Dr. Kwabena Donkor says there is poor management of the downstream petroleum sector which is costing the state huge sums of money, particularly in an era where taxes cannot be collected.
"I have been very particular about this over the years and this arises out of my knowledge of the industry. We have allowed racketeers, fraudsters etc to come into the industry to siphon taxes and then go away," he said.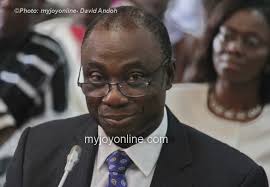 According to the Pru East MP, if the state pays attention to that sector to prevent the oil siphoning problem, it can raise enough revenue for national development.
"If you take the first quarter of 2020 – our tax revenue was about GHC12 billion, our debt servicing for that quarter was about GHC13 billion so we had to borrow as a nation to pay salaries," he said.
As a result, he urged the GRA, with the support of the National Petroleum Authority (NPA), to put measures in place to prevent oil siphoning.