Greek authorities have charged an asylum-seeker after his six-year-old son drowned when the boat they were using to cross from Turkey capsized.
The Afghan man is accused of having endangered his son's life – reportedly the first such case in the country.
The dinghy sank off Samos Island on 8 December. The man made it to shore and sought help, but his son's lifeless body was found the next morning.
Thousands of migrants have arrived in Greece from Turkey so far this year.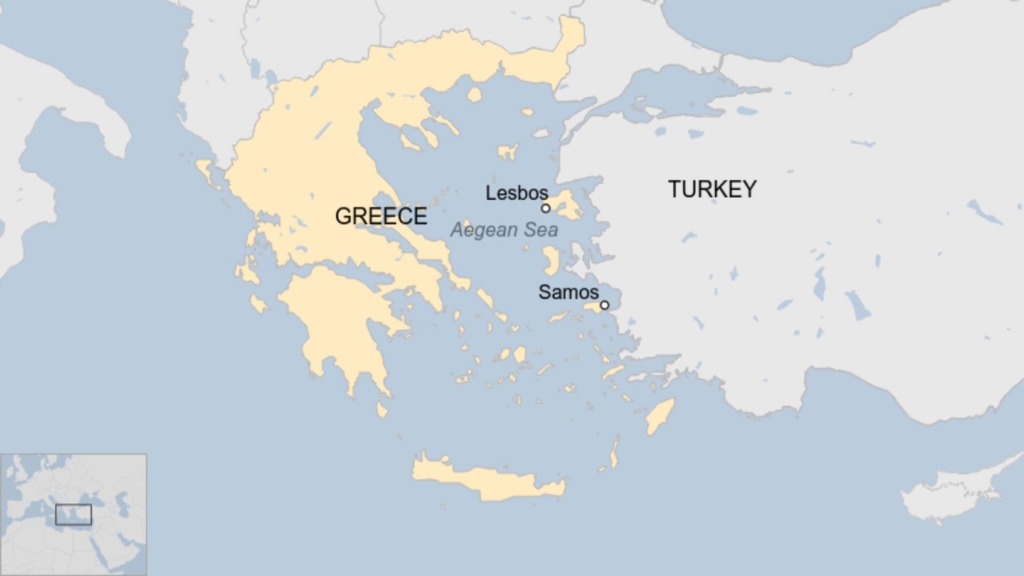 The 25-year-old Afghan father could face a six-year prison sentence if found guilty of putting his son's life at risk.
His lawyer told the BBC that although a distress call went out to the coastguard at midnight, they only sent a vehicle to look for the body six hours later.
The lawyer argues that police should investigate that delay – not the actions of the father, who went into the town to seek help after making it to land.
A coastguard spokesman said the initial search did not find the vessel – and that darkness had hindered their work.