People with disabilities, especially the blind and deaf in Cape Coast are being assisted by an NGO Anopa Project to access education.
The NGO is using sports as a catalyst for the school pupils to access education and realize their dreams. Many of such persons of school-going age are often stigmatized and discouraged making them lose interest in seeking education.
The situation, according to the Cape Coast School for the Blind and Deaf, is a setback for the inclusion education the country is clamouring for.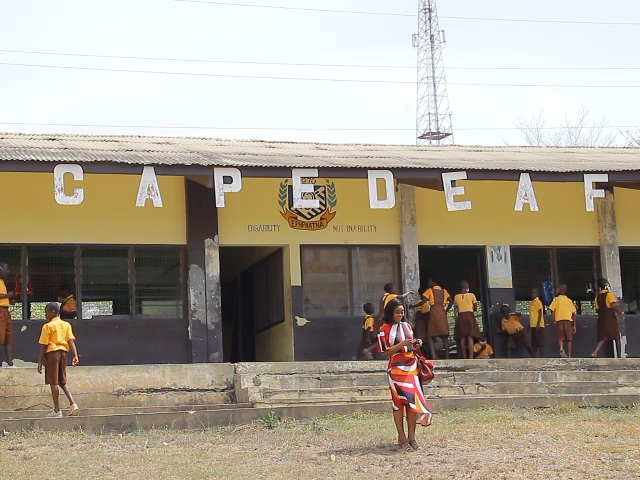 But for the past three years, an NGO, Anopa Project, has been changing the narrative using sports and other financial support systems to make schooling attractive for such children.
Executive Director of the NGO, Ernest Appiah, indicated that the project at the Cape Coast School for the Deaf is yielding huge results as many of the pupils can't wait to return to school after every vacation.
"From experience, when school reopens, they want to come back to school because they know that when they come to school, they can swim and do other stuff that ignite their passion. We are, basically, using sports to stimulate the interest of the students to attract them to come to school," he said.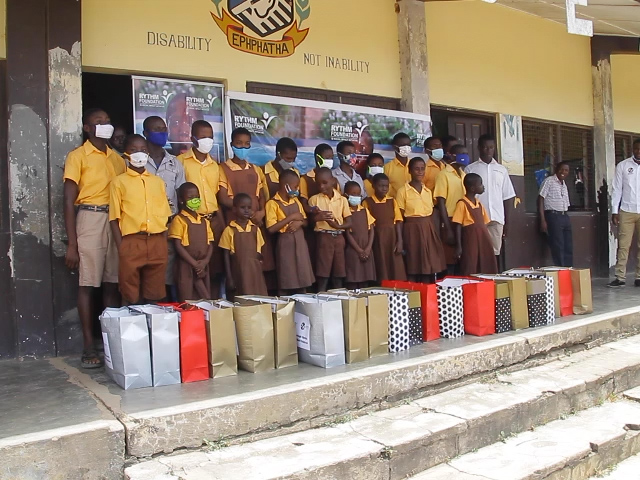 The NGO indicated that it is not only using sports but support the school pupils with scholarships, books, school uniforms and other financial support systems to enable them glued firmly on education.
"Beyond using soccer, swimming, volleyball to make sure that the kids are happy when they come to school, we have also been providing educational accessories, scholarships to ensure none of them is left out," he stressed.
The School for the Deaf and Blind in Cape Cost admits people with such alternative abilities and has been helping them fulfil their dreams.
The school believes that the era of stigma, marginalization of such people is yet to go away as many continue to suffer but admit for the past three years, the situation appears to be changing.
Head of the Blind Department of the Cape Coast School for the Deaf, Abugri Wilson Adiebo, says the situation of many students has changed to the Anopa Project.
"The Anopa Project has been a source of blessing to the kids here. Ever since they had an encounter with the schools, the lives of many of the children here have changed. They provide, uniforms and many other educational materials for the kids. We pray for more of such support in order to give true meaning to the inclusive education we are hoping for, "he added.
The Anopa Project donated educational items to the school pupils and prayed government would turn its attention to the school to support them.