For the first time since the pandemic hit, Hitz FM, in collaboration with Joy Sports and Joy Prime is going all out for the much-anticipated event, 'Rep Ur Jersey'.
Hitz FM's Rep Ur Jersey will come off on Saturday, May 28 at the Aviation Social Centre.
With fun activities like FIFA video game, ampe, basketball, long tennis and the popular football gala, this year's edition promises to be more entertaining than ever.
Already, a draw ceremony has been held to decide which teams face each other in the gala.
Dr Pounds and his "Dwɛtɛɛ FC" will face newcomers to the tournament, "Friends of Logic," headed by the co-host of Matter Dey, Mr Logic.
The "Loyal Fans of Da Don," headed by the host of "U Sey Weytin," Prince Tsegah, face KMJ's "Royal FC."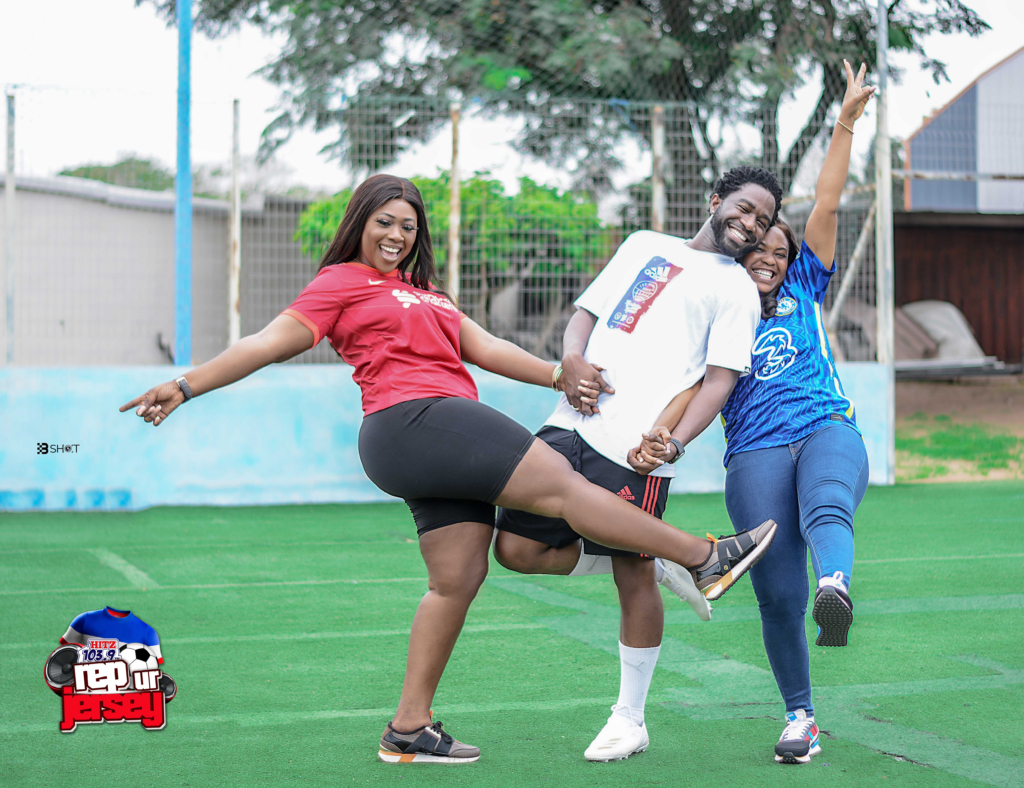 Host of Ghana's number one entertainment morning show, Daybreak Hitz, Andy Dosty, and his team will also face "Turn Up Army FC," and their boss, Merqury Quaye.
'Rep Ur Jersey' will be crowned by the Champion's League final match between Liverpool and Real Madrid. The match will be displayed on a giant screen at the centre.
The event is sponsored by GreatOdds, Heineken, Nasco, Silver Star Peugeot, Power House, Franko Trading, Blue Crest University College, Open Labs, Cafe Barbera, Dubai Energy Drink, Yomi Yoghurt, and AirtelTigo.