Call it respect, admitting of truth or a celebration of quality, Lennox Lewis's celebration of Evander Holyfield has surely struck a big chord of sportsmanship.
The former undisputed boxing heavyweight world champion, took to social media to celebrate Evander Holyfield on Thursday, describing him as his toughest opponent in his career. The two boxers gave the sport one of its biggest rivalries dubbed "The Undisputed" in the late 90s.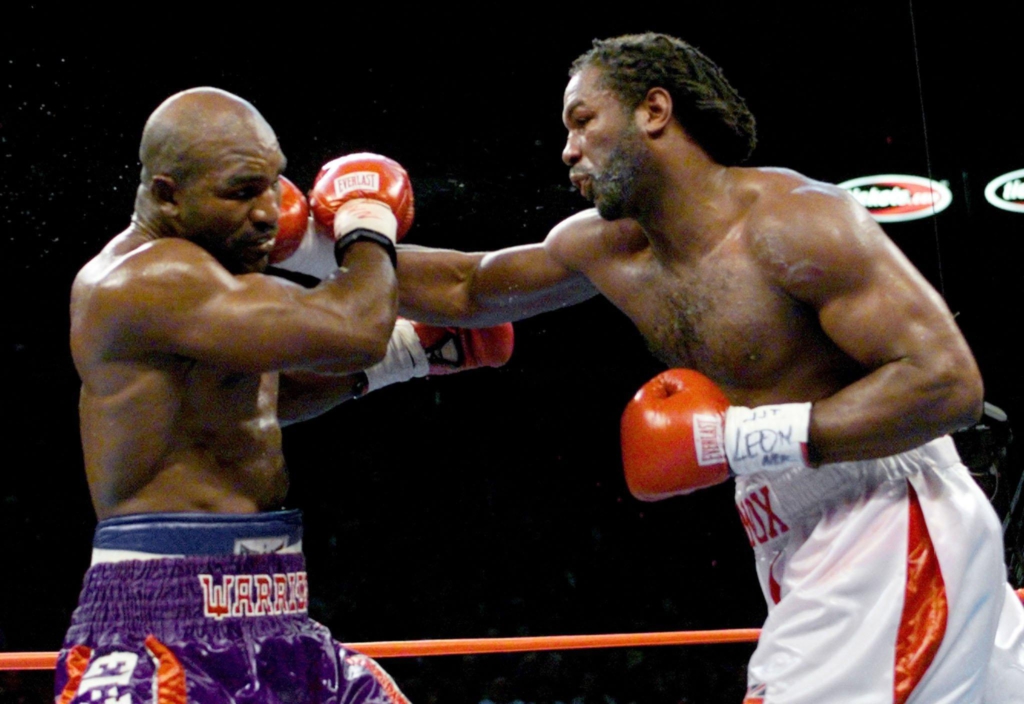 "People seem to be genuinely surprised when I tell them Evander Holyfield was my toughest opponent, not to be confused with my toughest fight, which was Mercer, but when you really dive into why that is, it actually makes a lot of sense," Lewis admitted in a lengthy post on his official Instagram handle.
Lewis recorded a controversial split draw in the first bout in March 1999, at the iconic Madison Square Garden, with Holyfield bagging $20 million while Lewis made $10 million. That bout was scored 116-113 in favour of Lewis by Stan Christodoulou, while Eugenia Williams had it 115-113 for Holyfield. Larry O'Connel scored it even at 115 for both boxers.
There was a rematch later in 1999, at the Thomas and Mack Center in Las Vegas, which saw Lewis dominate on all three cards to add the then vacant IBO title to the existing three. The
"Holyfield, like me, has an extensive amateur pedigree that has served him well throughout his professional career. He started boxing at 8 years old and was an Olympic Bronze medalist in 1984. Before he moved up to the heavyweight division, he's a man that cleared out the cruiserweight division to become the undisputed champion, and arguably the best ever, in that weight class," Lewis added in the Instagram post.
The British- Canadian legend who is now 55, also acknowledged the impact of Holyfield's amateur career on his journey in the professional ranks. "When you combine Evander's amateur and professional experience, you would be hard pressed not to see the kind of success he's had in the ring. I may tease him a bit on our two fights, he knows I won both fights even though he won't admit it, but in all seriousness, he's the only man that has gone 24 rounds with me," he added.
Lennox Lewis retired on a record of 42 wins two losses and a draw with 38 of the wins coming by way of knockout. Aside Holyfield, Lennox Lewis overcame big names including Mike Tyson and Vitali Klitschko. Before his professional career took off in 1989, Lewis who was representing Canada had won a gold medal at the 1986 Commonwealth Games in Edinburgh and repeated the feat two years later at the Seoul Olympic Games. Lewis, who was born to Jamaican parents, spent his early childhood in England, and then moved with his mother to Canada.
"I can't stress enough the importance of amateur experience. Consider the amateurs as your internship into the pros. The more you learn about your craft, the better it will serve you. Me and Evander's extensive amateur experience brought us to the top of our games."
In his retirement, Lewis has worked as an analyst for networks including HBO. He was decorated with the Member of the British Empire (MBE) in 1999 and Commander of the order of the British Empire in 2002. Seven years later he was inducted into the International Boxing Hall of Fame.