A visiting Professor from the Northeastern University, USA, Prof. Kwamina Panford, has described it as distressful when people in authority, including politicians and academia, rely on hope and luck to get things done.
According to him, "Hope and prayers are not substitutes for diligent, careful planning and smart execution". 
"Hope does not build. It must be a plan. And it's not a plan if it's not written down, if it's not technically competent, if it's not nimble or flexible enough to accommodate changes", he stated.
Prof. Pandford insisted he is not advocating for the soviet style plan but a plan that can guide the nation towards addressing some of the challenges confronting development and economic prosperity.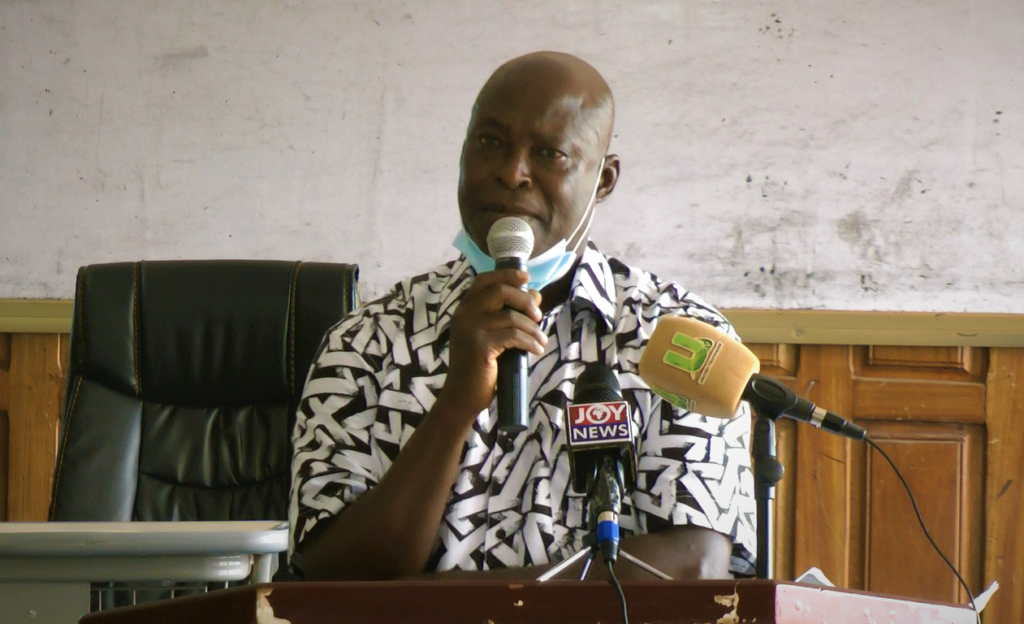 Prof. Panford spoke at a public lecture organized by the University of Energy and Natural Resources (UENR). The lecture, attended by lecturers, staff, and students was under the theme, "Triple threats on Ghana's economic horizon: Policy implications and roles of UENR."
Cocoa, minerals, such as gold and diamond, oil and gas are Ghana's top foreign exchange-earners. The demand for them, the conditions for producing them, and also the ability to profit from them, according to Prof. Panford, are all under threat.
He explained that China is developing a mechanism to plug cocoa pods from the tree, cut it open and extract the cocoa beans.
"They are also using greenhouse technology to grow cocoa in warmer parts of China", adding that if they continue on that trajectory, there is no way Ghana and the Ivory Coast can dominate the cocoa industry with a combined 60-70% cocoa production in the world.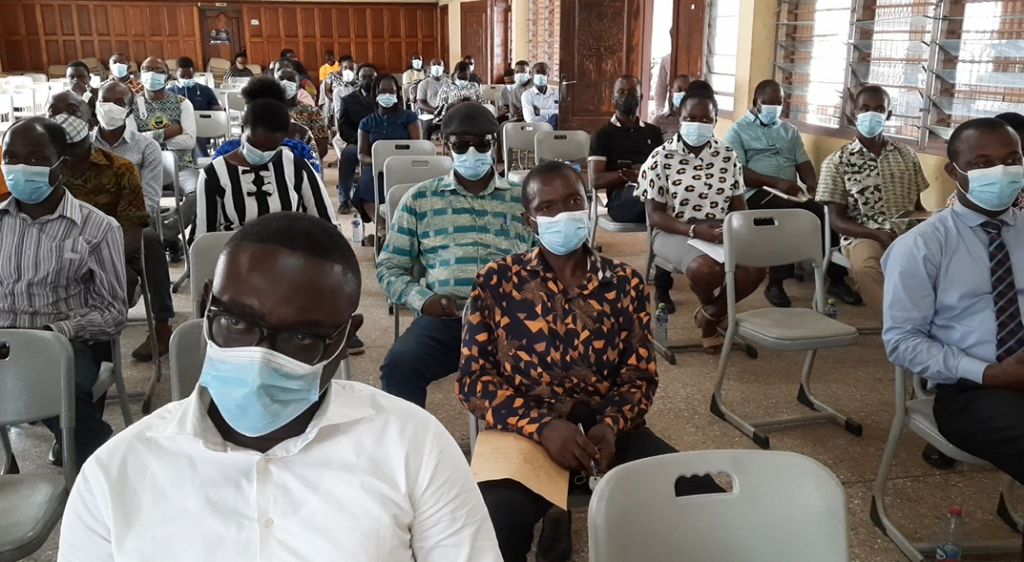 As part of the solution, he said something needs to be done about galamsey, which continues to chemically pollute and destroy the very land cocoa is to be cultivated on. 
"We must add value to our cocoa and gold to help in creating jobs for the over 250,000 graduates every year and also help to generate more revenue to meet our development needs", he said.
Prof. Panford advised the universities to focus on their core mandates with a call on UENR to build on programs and courses that deal with energy and the natural resources of Ghana, while other universities also focus on oil and gas, etc.
"UENR can look into cocoa production and value addition, gold refinement, and the making of jewellery", he averred.
He further stated that, instead of using part of the Petroleum Fund and the Heritage Fund to buy American and European bonds, it will yield long term dividends for the country if it is used to train Ghanaians in science, technology, engineering, mathematics, computer science, value addition in our natural resources, and extractions training. 
He, however, challenged academia to embark on a cost-benefit analysis of how these funds are used.
The technological advancement of some countries has a direct positive impact on their economy and Prof. Pandford said it's an indication that Ghana and other African countries must take the hard route to economic prosperity.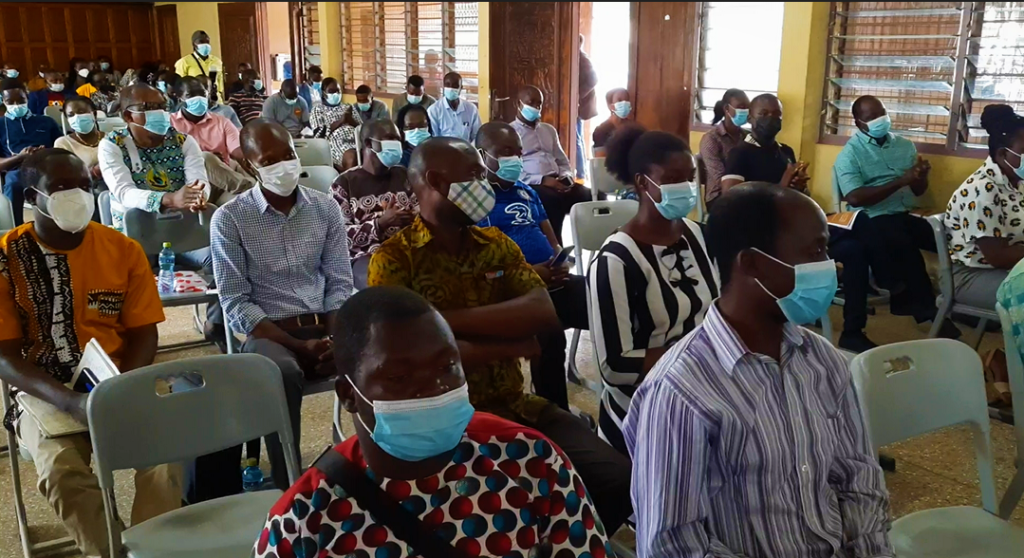 He charged all stakeholders to join forces to wrestle the hijacked Ghanaian economy from the Britton wood institutions.
Prof Panford commended UENR for the recently held 5th Science, Technology, Engineering, and Mathematics fair which involved over 2,300 learners from the basic and senior high schools in the Bono, Bono East, and Ahafo Regions. He, however, said more action is needed by all stakeholders if the objectives are to be achieved.
"We urge UENR, by the end of this year or early next year, to create and distribute widely a national vision and plan to exploit Ghana's current natural resources and green energy potentials, especially with solar, wind, and hydro, plus a plan for Ghana to thrive in post-fossil fuel world without crude exports".
On his part, Vice-Chancellor of UENR, Prof Elvis Asare-Bediako, said a massive attitudinal change, from politicians to the ordinary citizen, backed by visionary leadership, is needed to have the sort of change we all desire for development and economic prosperity.
"Our attitude and behavior, our understanding of development is influencing the politician and we must resolve and help them to do things right", he concluded.
DISCLAIMER: The Views, Comments, Opinions, Contributions and Statements made by Readers and Contributors on this platform do not necessarily represent the views or policy of Multimedia Group Limited.