She is a young single mother with her own struggles in life but with very high hopes of a bright future where she would be fulfilled as a school teacher.
But one road accident replaced those hopes with suicidal thoughts.
This is the story of Mercy Mbugri, a 22-year-old woman who lost her 5-month-old baby and her left leg during a ghastly accident at Bolgatanga in the Upper East Region.
Mercy Mbugri is only 22, but life suddenly seems like a horrible nightmare she wishes could just end.
In tears, Mercy, who is now a childless mother, recounted her ordeal.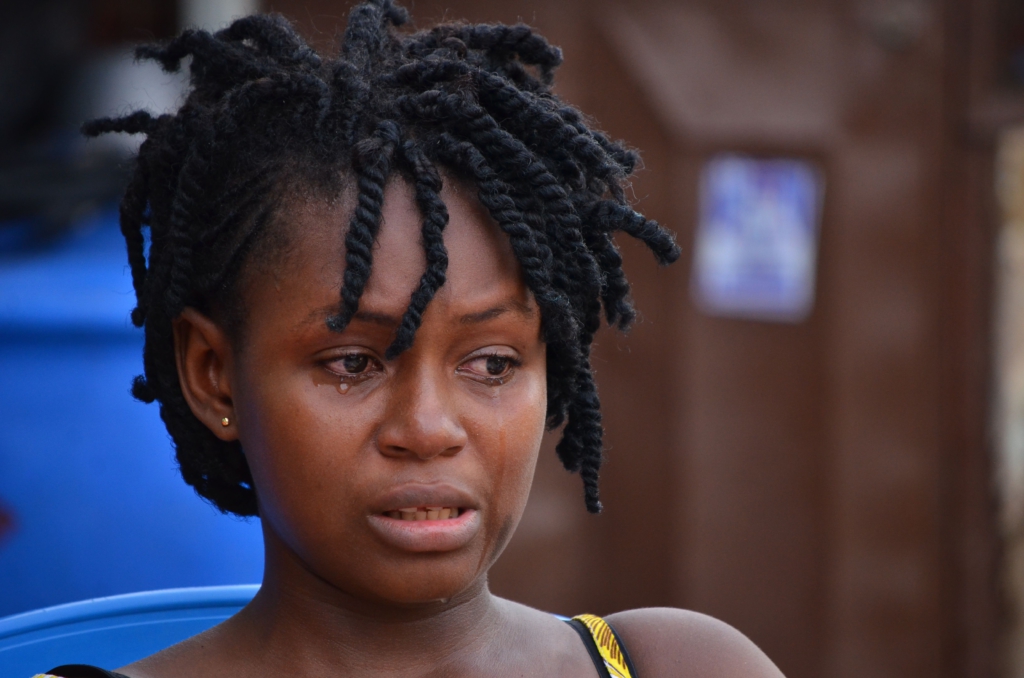 "I am in pains too much. For [nearly] seven months now, I can't even sleep", she said.
Mercy graduated from Senior High School in 2019 and had a baby a year later.
She was assisting her aunt, who operates a restaurant and with whom she has lived since she was a child.
Mercy says life has not always been easy, but she was hardworking and hoped to further her education in the teachers' Training College.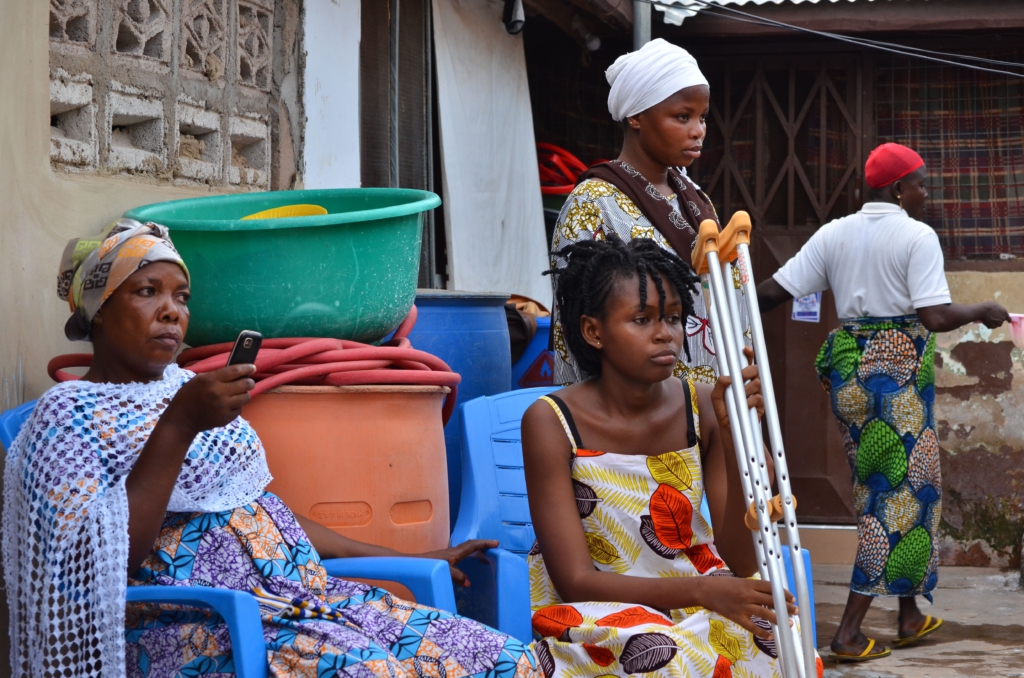 However, one fateful afternoon in February this year, she boarded one of these commercial tricycles popularly called "Mahama Can Do" in Bolgatanga.
She was going to the market with her daughter, but they never got to their destination.
A car crashed with their tricycle, and when Mercy opened her eyes, she was in the hospital.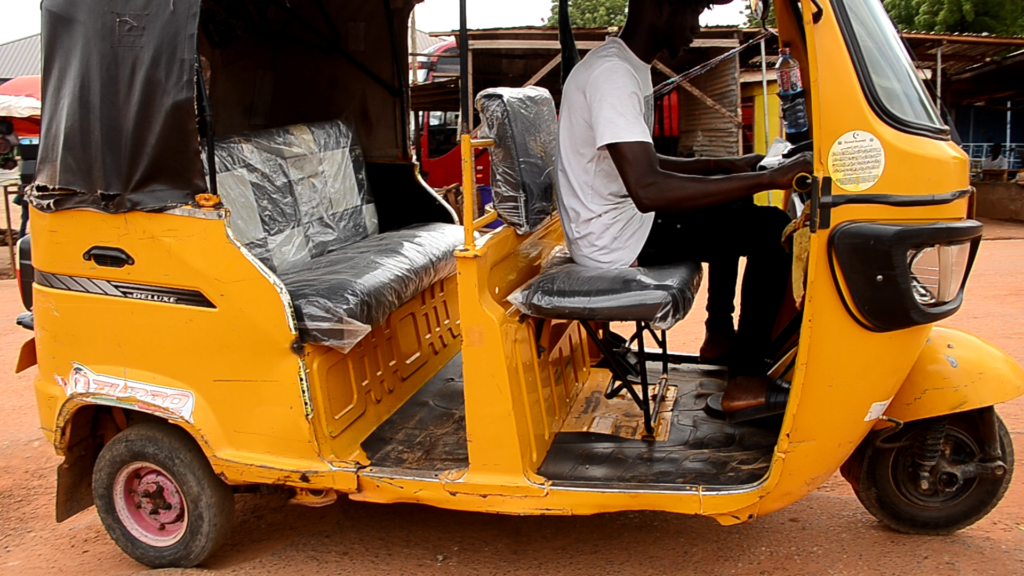 Her baby was nowhere to be found, and doctors came with the news that her left leg would be amputated.
"I asked my aunt what happened, and she told me that we had an accident. So, I asked her, 'where is my baby?' She was telling me stories. She didn't want to tell me where the baby was. Meanwhile [I found out] the baby died at the spot [of the accident]", Mercy narrated.
She added that she was referred to the Bawku hospital for further treatment, where she was informed that her bandaged leg which was causing her serious pains, had infections and needed to be amputated.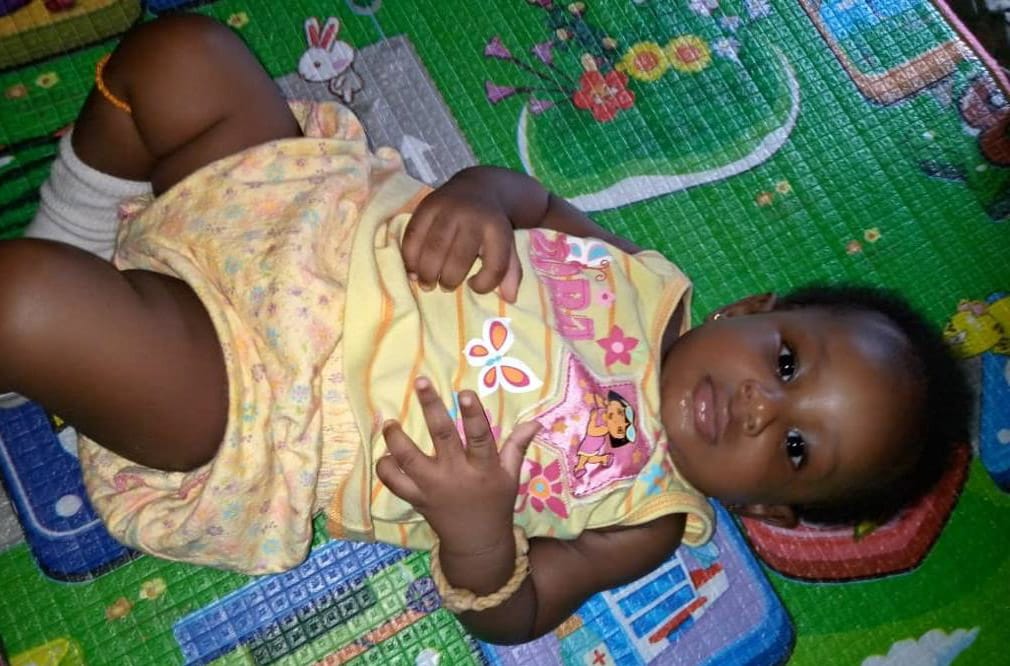 "They were asking for GHC6,000 before they can amputate the leg", Mercy said, pausing to try and hold back her tears.
"So, I asked my aunt whether they can afford that money, and she said yes; the little they have, they will give it out so they can do it, and I will be free", she added.
Within a short period of time, all the good plans Mercy had for her life suffered a major setback. All she now sees ahead of her is a life of hopelessness and despair.
Two weeks ago, Mercy said, she went for a medical review of her amputated limb, which was still causing her severe pains. She was again told she needed another surgery because a fracture had been detected in the bone.
A tearful Mercy said she was shattered by this news.
"In fact, that day, I couldn't even eat. I cried the whole day", she said.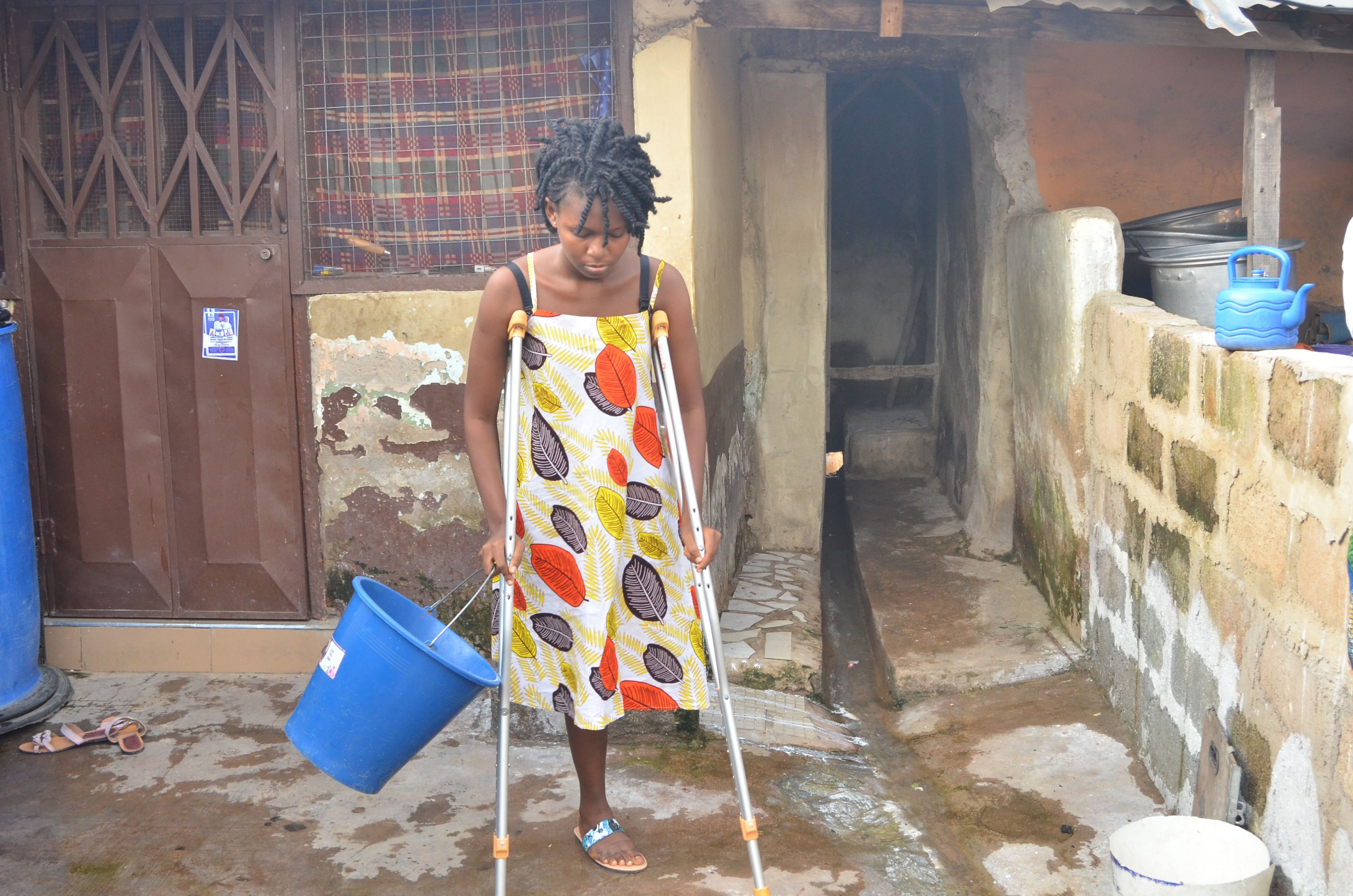 Mercy lost her mum as a baby and has since lived with her aunt, Asana Mohammed.
She became a good helping hand in Asana's restaurant business, which is the family's source of income.
But the hospital bills have consumed all their savings, and the business has now almost collapsed.
Her aunt says she had to close down the restaurant to be able to take care of Mercy.
"I can't leave her alone at home in her condition and go to the restaurant, so I had to go and lock it [up]. And you know, once a customer comes once or twice, and the place is locked, they won't come back again", she said, adding, "We have spent between ¢7,000 to ¢8,000 at the hospital. We spent a lot".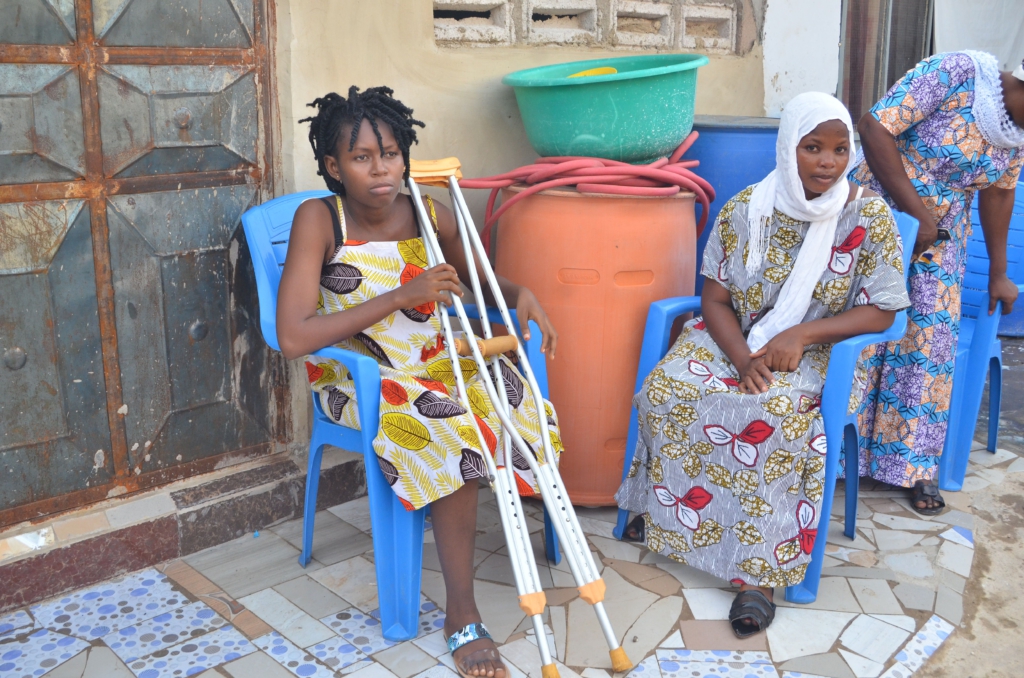 Mercy is not married to her late daughter's father, who lives in the south.
Although the young man tries to support her from time to time, she says that things are not going too well for him.
Therefore, the financial burdens are solely on Mercy's Aunt, Asana, who now fears for her niece's life because she recently made somewhat suicidal remarks.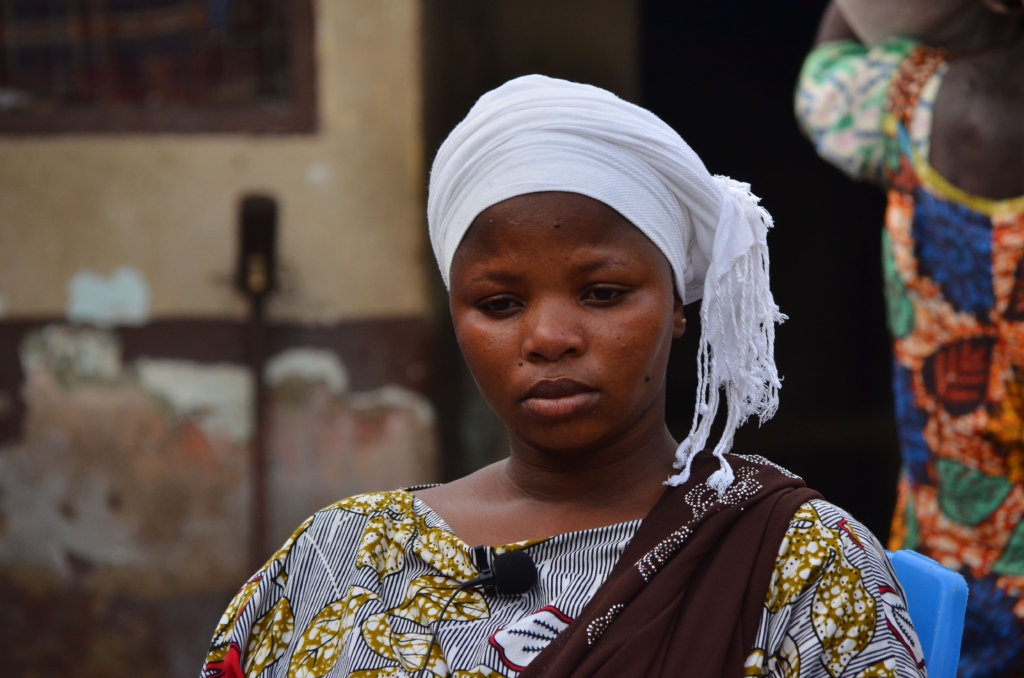 "She told me something [and] I was not happy. She said that if this leg does not heal, she will give up. So, I told her not to give up because we are here [for her] because we love her", Asana recounted.
Mercy is now hopeful that she can get back to her life if she could get some help.
"I want help so I can join my colleagues in school, and I think if I get a prosthetic [leg], it will help me join my colleagues in school. And I need help to afford some of my drugs", Mercy said.
For now, 22-year-old Mercy Mbugri can only pray, remain hopeful and face each day of her life with patience and endurance.
Help, in whatever form, is needed.
DISCLAIMER: The Views, Comments, Opinions, Contributions and Statements made by Readers and Contributors on this platform do not necessarily represent the views or policy of Multimedia Group Limited.