Ghanaian musician Kwame Nsiah-Apau, popularly known as Okyeame Kwame has opened up on his religious orientation.
Speaking to Kwame Dadzie on Joy Prime, he said he does not subscribe to one religion.
According to him, he is an omnist; he derives faith and inspiration from every religion.
"I was born as a Christian in the Methodist Church and then I grew up in the Christian faith until I was maybe 14 years.
Most of my values are Christian. My father was a Catholic. My mother went to the Methodist Church so I grew up doing catechism and all that. I went to an Anglican school so most of my socialisation has been very Christian. But in my adult life, I don't think I can call myself a Christian in the full sense. I call myself on omnist," he said.
The Rap Dacta further explained that when it comes to loving nature, respecting trees and rivers, he defers to the African tradition; his love for animals makes him a Buddhist; when it comes to the 'love your neighbor as yourself' teaching in the Bible, he is Christian; but he also becomes a Muslim for his extreme respect to God and owing all power for him.
He added that he does not want to limit himself to one religion so that he cannot tap into the virtues of the other religions.
Asked if he believes in Jesus Christ, Okyeame Kwame said: "belief is a dangerous word. Very dangerous. I think that one of key reasons why Africans don't develop as quick as we want to is because of the word 'belief'.
He said knowing something is stronger than believing it; the word 'believe' means having been told about something and not querying its verity even though there is not empirical evidence to back it.
"The question of believing in Jesus Christ, that I don't have an answer for because I wasn't there. It happened 2000 years ago. There is no way for me to verify whether it happened or not. However, I know that if I live my life like Jesus Christ, I will be a better person," he the host Kwame Dadzie in the interview.
In January 2023, the 'Yeeko' hit maker, as part of getting himself acquainted with various religions, met with Sadhguru, the founder of the Insha Foundation, when he visited India.
The foundation, established in 1992, operates an ashram and yoga centre that carries out educational and spiritual activities.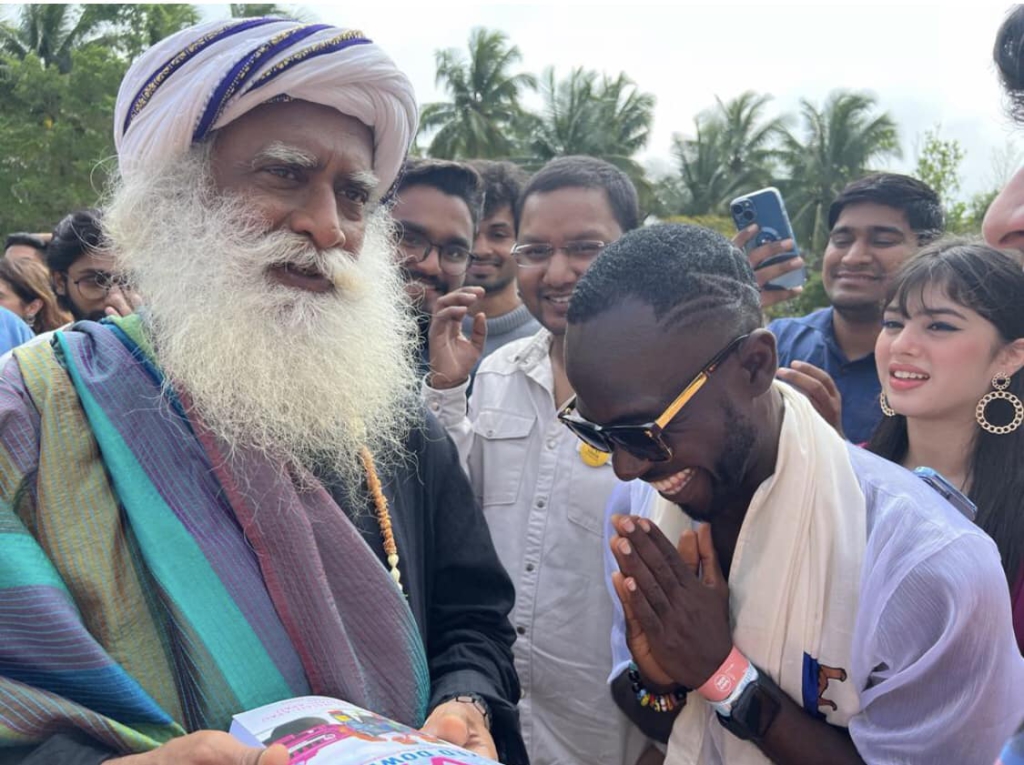 Okyeame Kwame is currently promoting his 'Love Equation' boxer shorts which he says was made from coconut fibre.
As a Climate Clock Ambassador he believes preserving the environment is a great responsibility of humankind.
DISCLAIMER: The Views, Comments, Opinions, Contributions and Statements made by Readers and Contributors on this platform do not necessarily represent the views or policy of Multimedia Group Limited.