Honourable Alban Kingsford Sumani Bagbin has accepted his appointment as Speaker of the 8th Parliament.
Speaking after the swearing-in ceremony, Mr. Alban Bagbin pledged to serve Ghana in his new role and abide by the mandate of his position as Speaker of Parliament.
"I will submit myself to the will of this House and pledge to serve my dear country to the best of my ability. I would have the singular honour and duty to proceed to perform all other duties. I would conscientiously discharge my duties as Speaker of this Parliament," he stated.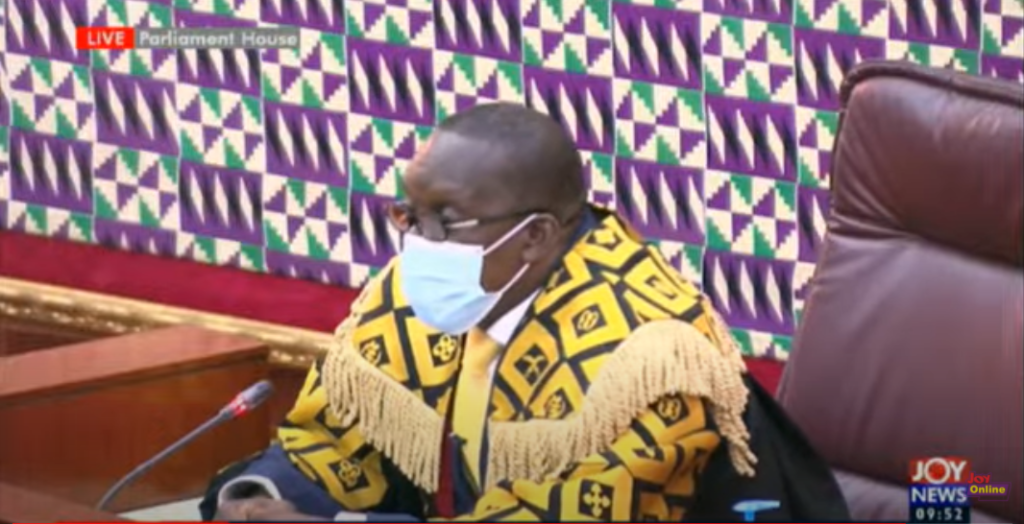 He promised "wholeheartedly to put at the disposal of parliament and the country the store of knowledge, immense experience and the huge data bank I have accumulated and accommodated over 28-years of being a member of this House."
Mr Bagbin further expressed his gratitude to all for his election.
"I thank the Electoral Commission, all political parties, civil society organizations, media and more importantly the great National Democratic Congress for proposing me to be elected as the Speaker for the 8th Parliament".
Mr Bagbin makes history as the first Speaker of Parliament who has been chosen from the opposition party, albeit through a chaotic and closely contested secret ballot.
One of the oldest serving MPs, he polled 138 votes against his predecessor Prof. Mike Oquaye's 136 votes with one legislator failing to vote.