A former Rector of the Ghana Institute of Management and Public Administration (GIMPA) says he will protest over the fleet of vehicles that accompany Vice President Dr Mahamudu Bawumia on his trips.
Professor Stephen Adei said it is not fashionable for government officials to travel with "16 four-wheel drives" escorting them.
Speaking at the 20th-anniversary celebration of an international audit firm, Morison and Associates Friday, he said he will go on a demonstration anytime he sees the Vice President with that number of vehicles.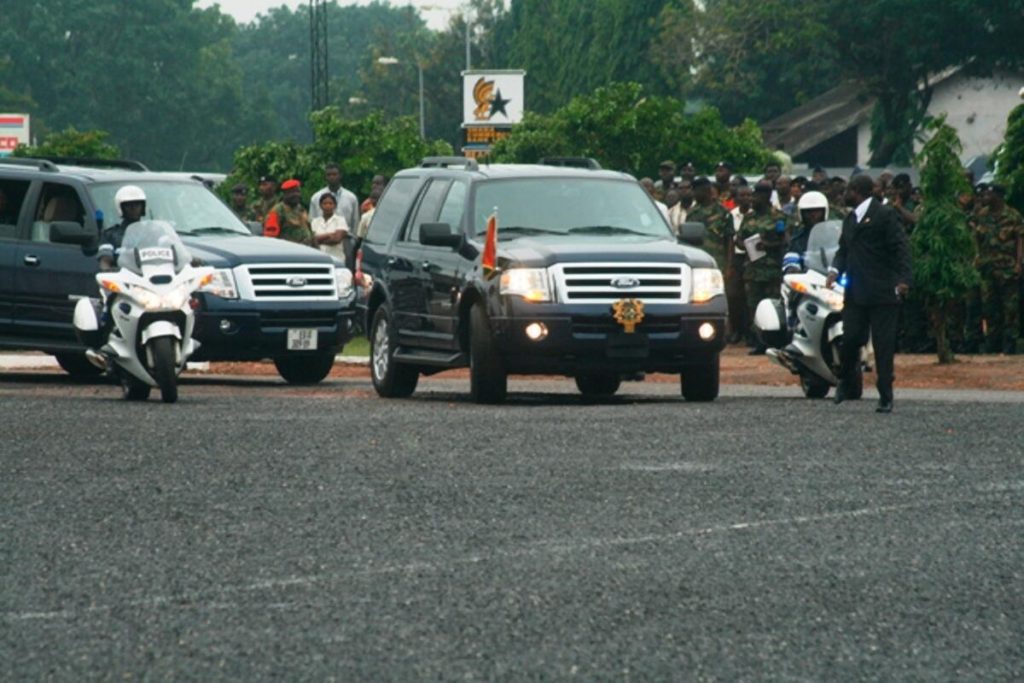 "So far, government is doing well, except that if you go to the right quarters, tell them that the next time I see Bawumia or any of them travelling with 16 four-wheel drives, occupying the two lanes, I'm going to do a one-man crusade," he said.
Sections of Ghanaians have registered their dissatisfaction with the number of vehicles that follow government officials during their trips.
They claim the state spends more money to maintain those vehicles that could have been used to improve on other sectors of the economy.
The outspoken educationist said he had tried to confront the Vice President during one of his trips but he was stopped by some of the dispatch riders.
"I followed them to Cape Coast last week, and I was trying to overtake them to tell him to stop. The police stopped me, but as soon as they saw [who I was], they asked me to give them some distance," he said.