The Chief Executive Officer of Afb Ghana, operators of Qwikloan services on MTN, says the financial lending facility would no longer be available should government go ahead with its proposed 1.75% Electronic Transaction Levy.
Arnold Parker made this known while celebrating the 4th anniversary of the Qwikloan facility.
According to him, it is rather interesting that the Qwikloan anniversary comes when heated discussions on the E-Levy rages on.
The E-Levy, proposed by the Akufo-Addo led administration in the 2022 Budget statement delivered by Finance Minister Ken Ofori-Atta, demands that all electronic transactions be taxed at a 1.75% rate.
The electronic transactions include bank transfers, mobile money transactions, etc.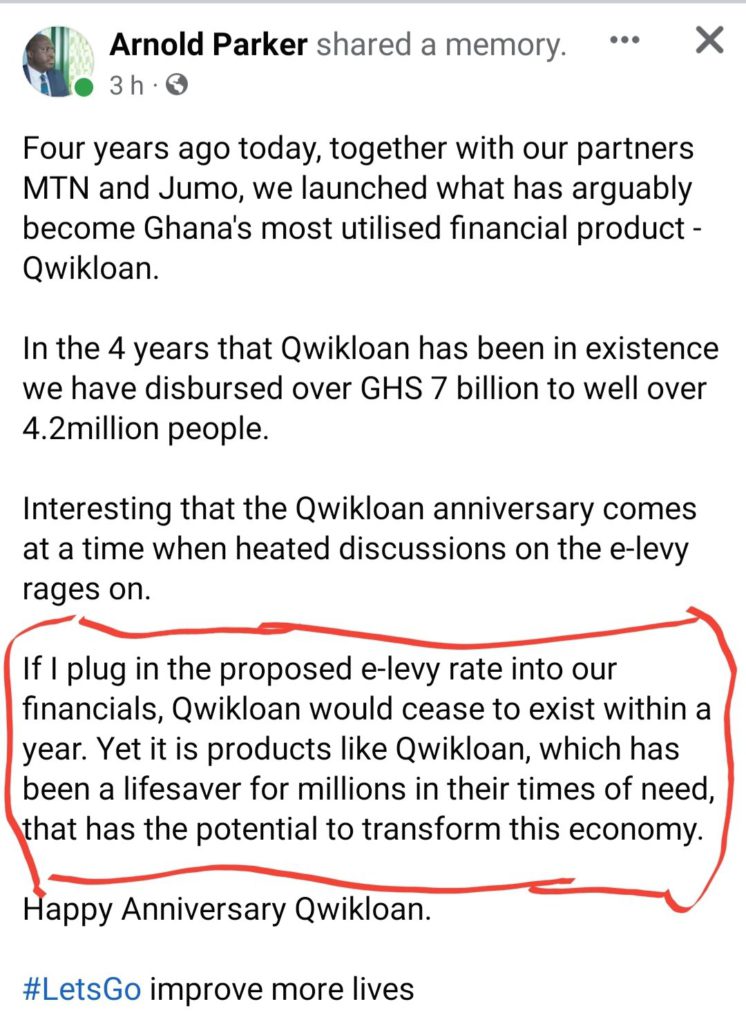 This proposition has been met with strong resistance from the Minority in Parliament and stakeholders, who say they were not consulted before the proposal of the Bill.
The Minority mainly referred to the E-Levy as indiscriminately targeting the poor and less privileged and insensitive to the plight of those who have been hit hard by the Covid-19 pandemic.
As such, there have been calls for either a downward review of the tax or a total scrap of it.
Meanwhile, government is projecting to get about ¢6.9 billion from the proposed tax on electronic transactions by the end of 2022.
However, Arnold Parker says that should the government go ahead with implementing the E-Levy despite strong opposition, "Qwikloan would cease to exist in a year."