Following the aftermath of the US Presidential Elections of November 3, a number of world leaders have sent Congratulatory messages to former US Vice President and President-Elect, Joseph Robinette Biden Junior and first female Vice President-Elect Kamala Harris.
Among these leaders include Ghana's President and ECOWAS Chairman, Nana Addo Dankwa Akufo-Addo and African Union (AU) Chairman, Moussa Faki Mahamat, whose messages anticipate stronger US-Africa relations.
This is in sync with the European Union Institute for Security Studies (EUISS) prediction that the result of the recent US Presidential elections could have profound impact on US foreign policy in Africa.
Under President Joseph Robinette Biden, the United States of America could see a return to engagement in active global politics and leadership of the Transatlantic partnership, as well as strategic cooperation with Multilateral Agencies including North Atlantic Treaty Organization (NATO) and World Health Organization (WHO), and enforcement of Agreements such as the Paris Climate Accord and Iran Nuclear Deal, among others, as well as roll-back of series of Executives Orders signed by President Trump – including ones on Immigration (ban of Muslim countries and halt in Border Wall Construction) and Climate Change.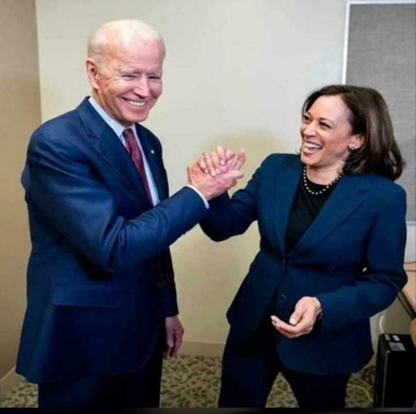 For Africa, this could mean enhanced cooperation with regional/sub-regional bodies such as the African Union (AU), Economic Community of West African States (ECOWAS), and Common Market for Eastern and Southern Africa (COMESA), among others, and likely engagement of Africa as a serious trade and investment partner, and thus, give stronger US backing to the African Continental Free Trade Area (AfCFTA).
Also, unlike the Trump Administration, a Biden Administration is likely to support Africa's nomination of Madam Ngozi Okonjo-Iweala, a two-term former Finance Minister of the Federal Republic of Nigeria and former Managing Director (Operations) of the World Bank, for the position of Director-General of the World Trade Organization (WTO).
There is also likely to be increased support for the extension of the African Growth and Opportunity Act (AGOA) started under President George Walker Bush, which allowed exports from eligible African countries into the US market, without quota payment.
Again, the likely appointment of Susan Rice, former National Security Advisor under President Obama as Secretary of State by President-Elect Biden is expected to promote US support for democratic tenets and Institutions around the world – although this could be challenged by election rigging efforts in many countries including African countries, citing the United States democracy itself as an imperfect system.
As a result, there is likely to be visitation by Senior Administration Officials to Africa, unlike the Trump Administration which effectively ignored the Continent at best – and describing it in derogatory terms, at worst.
In addition to the above, there is likely to be increased pressure on African leaders to soften abortion laws and pave way for the legalization of LGBT by lobbyist groups as part of championing the rights of persons within the LGBT community – a phenomenon likely to become reality in most African countries especially if there is continued reliance on foreign aid by African leaders.
In conclusion, although a lot is anticipated from a Biden-Harris administration, US foreign policy has and will continue to be guided on safeguarding "national security" and pursuing "national interests" which is unlikely to change whether there is a Democrat or Republican in the White House.
DISCLAIMER: The Views, Comments, Opinions, Contributions and Statements made by Readers and Contributors on this platform do not necessarily represent the views or policy of Multimedia Group Limited.