In the south Indian village of Thulasendrapuram – some 14,000km (8,700 miles) from Washington DC – celebrations were in full swing on Sunday.
Villagers were ecstatic that Kamala Harris, whose maternal grandfather was born in Thulasendrapuram, had been elevated to vice-president-elect of the US.
As we reported earlier, firecrackers were set off and prayers were offered to mark the projected victory of Harris and President-elect Joe Biden.
Now we can bring you some more pictures of the festivities from the village, which is in Tamil Nadu state.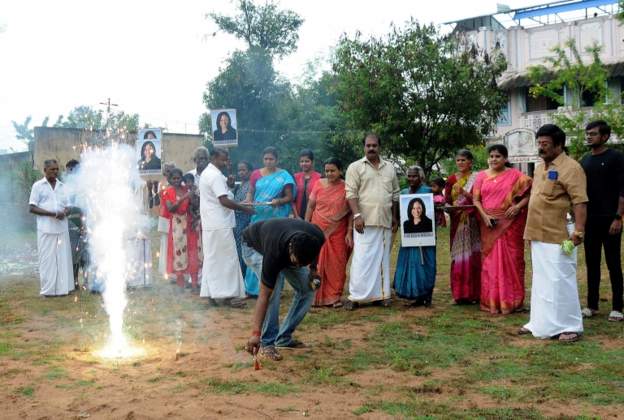 Messages of support for Harris were drawn outside homes, while posters wishing the Democratic senator a "grand success" adorned walls.
"A new history for America was written by a woman whom we consider as a daughter of our village," a councillor for the village, Arul Mozhi Sudhakar, told the BBC.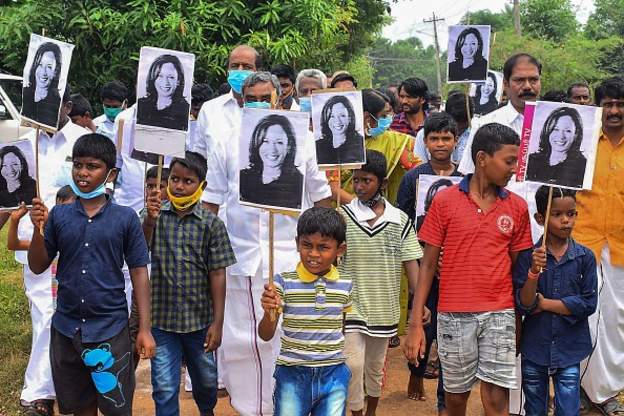 Elsewhere, a close relative of Harris in the Indian capital Delhi – her maternal uncle, Gopalan Balachandran – said the family in India would fly to the US to attend the inauguration next year.
He said he had been calm during the nail-biting wait for election results.
"I knew she was going to win. So, I was not tense, except I wanted the final results to come in so that I could go and sleep."