A media consultant, Lys Hafron-Asare has expressed concern about the increase in the number of junkies and hooligans on the principal streets of Accra and other parts of the country.
According to her, the situation is an indication that Ghana is gradually becoming a failed state.
Contributing to discussions during the news paper review segment of the AM Show on Tuesday, she told host, Benjamin Akakpo that the presence of these junkies on the streets further contributes to the increasing levels of filth in the capital.
In her view, if the situation is not addressed, then the country is 'going nowhere'.
"I keep saying that we are gearing towards a failed state, because we are not able to take care of very little things. We keep seeing the increase in the numbers of junkies on our roads. We keep seeing an increase of people living out on the streets not having anywhere to lay their heads, and it keeps causing us major problems.
Because the filth in the city, if we look carefully, is created by these people who do not have any proper place to stay, who are itching to make a living. They live from hand to mouth. And they sleep anywhere they get. They have no proper facilities to use. And if we're not not able to contain these people or if we're not not able to ensure that their standards of living are improved, then it falls back on us, because then they create filth everywhere and the city authorities are overwhelmed because there's so much filth and there's filth everywhere", she explained.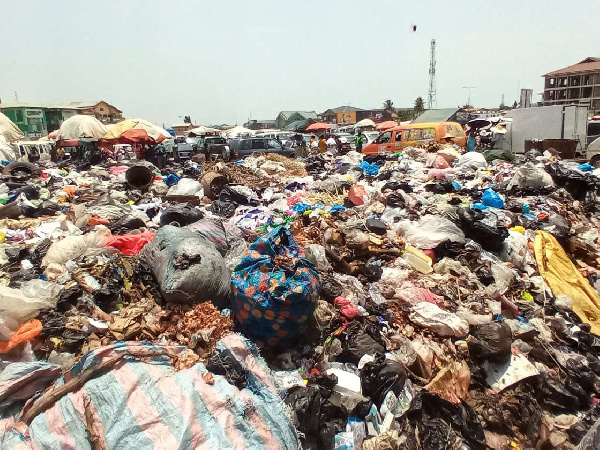 She continued: "These are the same people who are choking our gutters because they have nowhere to dispose their refuse. You put bins on the roads and these bins are stolen. You [cover gutters with] metal gutter covers and these metals are taken to made coal pots by people who think that that is the best way they can get the resource to make a living.
And so we keep doing the same things over and over again and therefore we're not improving. Because if you put it today, somebody takes it. You put it tomorrow, somebody else takes it. You probably get tired and don't put anymore. Or probably there's no more money to put [more]".
Lys Hayfron-Asare's comments were on the back of recent public sentiments about the poor sanitary conditions in the capital, especially in the wake of the perennial flooding in Accra.
A visit to some principal markets and trading centres in Accra reveals huge heaps of rubbish, some of which produce very offensive odour. The situation usually leads to choked gutters whenever it rains.
Recently, JoyNews' Loise Asare paid a visit to the Agbogbloshie market, where traders fumed at the failure of city authorities to put their taxes to good use, by promptly addressing the filth that engulfs the market.
In this regard, the Accra Metropolitan Assembly (AMA) and the National Disaster Management (NADMO) have been embarking on activities to sensitize the public on the need to keep healthy surroundings, while clamping down on errant citizens who ignore the relevant safety practices.
To address the sanitation problem, city authorities also continue to roll out a series of measures to make the capital cleaner and environmentally friendlier. JoyNews' Clean Ghana Campaign is one of such initiatives designed to address the menace posed by filth in Accra.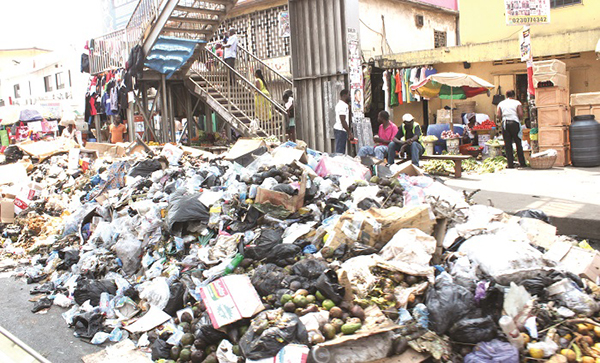 But Ms Lys Hafron-Asare believes that these measures will not produce any tangible results if junkies are not taken off the streets.
She stressed that, because the junkies do not have any permanent and decent place of abode, they are forced to reside on the streets, which results in the creation of filth and other unsanitary conditions.
"And if we do not get these people off our streets, and if we do not get our streets clean, and if we do not make sure that we're taking care of the underprivileged, then we're going nowhere. If we cannot bring people above the poverty line, so they can take care of themselves, then we're going nowhere as a people. And they'll keep increasing", she emphasised.
DISCLAIMER: The Views, Comments, Opinions, Contributions and Statements made by Readers and Contributors on this platform do not necessarily represent the views or policy of Multimedia Group Limited.