A criminologist at the Kwame Nkrumah University of Science and Technology (KNUST) has expressed dissatisfaction with the way investigations are conducted by the Ghana Police Service over the years.
Dr. Jones Opoku-Ware says the clandestine investigations conducted by the Police have caused integrity deficit between the state security agency and the public.
His comment comes on the back of Police deployment of forensic experts to investigate the death of Albert Donkor at Nkoranza in the Bono East Region.
"Most of these investigations don't even come out. They are shrouded in mystery and secrecy. If we have such an opaque system where investigations are not supposed to come out, it creates certain integrity deficit and crisis. And that is what the Police Service is facing over the period.
"Once a situation or crime involving their member happens, all that they do is come out with a communique that they are conducting investigation. The Police is telling us that they've started investigating whatever happened in Nkoranza and they have extended the investigation even to the mob attack that happened.
"…and now once they've said this, everyone will lay back; and once this happens, within two or three days, everybody seems to forget and the Police will have their way," he said.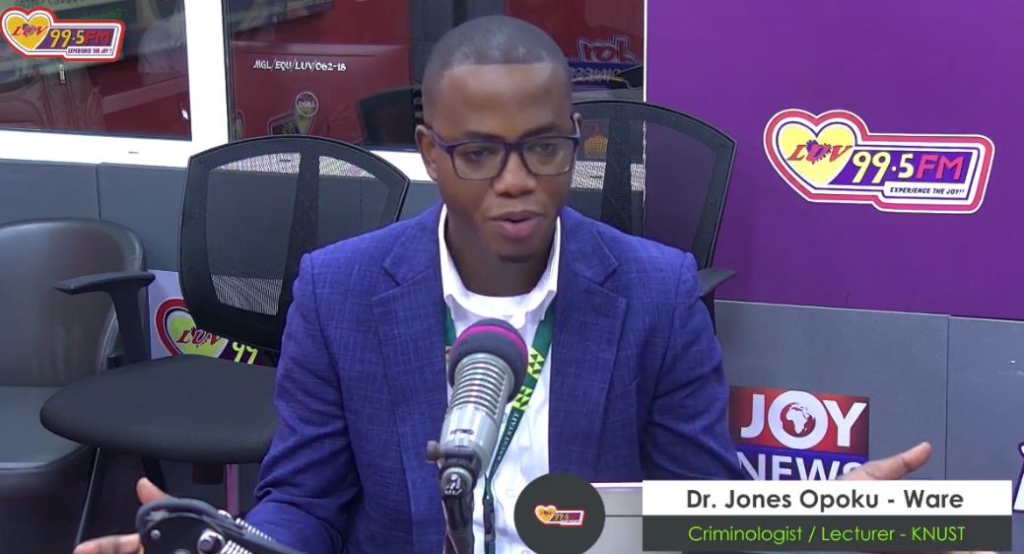 Speaking to LuvNews on Monday, Dr. Opoku-Ware suggested the establishment of an independent body to investigate alleged breaches of Police procedures in case management.
"Instead of allowing the Police to investigate themselves, we should have some form of a Quasi-Judicial body, which can have some form of oversight responsibility on Police procedures and also hold the Police accountable," he said.