Counting only six members and boasting an initiation that takes at least a year to complete, the World Runners Club is probably the most exclusive travel club in existence.
Jesper Olsen was just two days into his inaugural attempt to run around the world when he found himself on the verge of quitting.
The Dane was camping in a sodden field on the outskirts of the English port of Dover, having started his audacious overland odyssey with Russian companion Alexander Korotkov in London on January 1, 2004.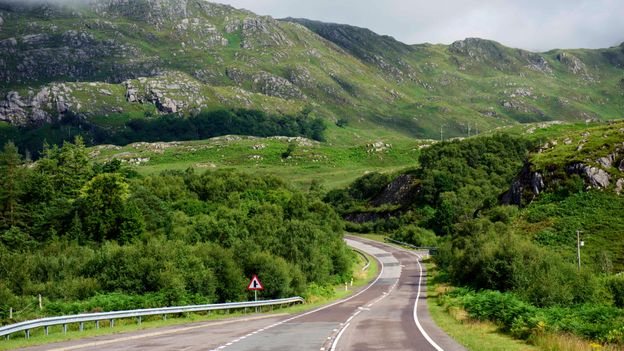 To join the World Runners Club, you must complete a fully documented run around the Earth (Credit: Feifei Cui-Paoluzzo/Getty Images)
During an unexpectedly eventful opening 48 hours, Olsen and Korotkov had endured a restless night in a leaking tent, a dressing down from police for jogging on the side of the M2 motorway, and several punctures to the wheels of the repurposed baby stroller the pair was using to carry their camping and food supplies. But it was the feeling of fatigue that was really getting Olsen down.
"We were cold, wet and we just couldn't understand how it was taking us eight or nine hours [rather than the planned five to six hours] to run just 40km each day," Olsen said. "We were tired like you wouldn't imagine."
But, thankfully, that evening Olsen made a discovery that all but saved the fledgling venture.
"We'd forgotten UK road signs use miles [unlike the rest of Europe]. We'd been running 40 miles [roughly 60km] each day, not 40km," he said. "Things started to get a lot easier from then on."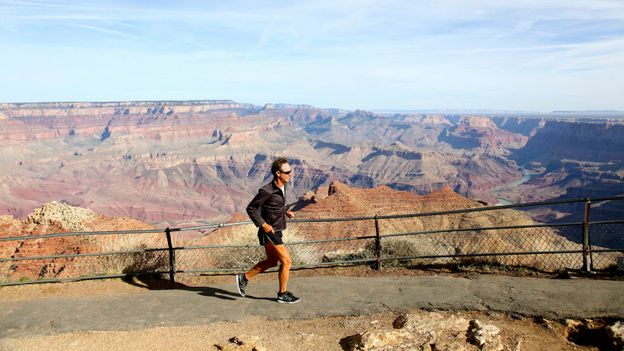 After a further 26,000km or so, which included Korotkov calling it a day somewhere in Siberia due to injury and a particularly harrowing encounter with a "dinner-plate-sized" spider in the Australian outback, Olsen arrived back in London 22 months later, having successfully run around the world.
Not content at that landmark achievement, he repeated the feat three years later, this time traversing the planet north to south.
It was after this journey, upon returning to his native Denmark, that Olsen co-founded the World Runners Club; a curious coterie that remains arguably the most exclusive travel club in existence, and certainly the hardest to join.
The club grew as an arm of the World Runners Association (WRA), a small-scale operation that functions as a de facto governing body of the extremely niche sport of world running (that is, running around the planet). Its website, overseen by president Phil Essam, documents an official ruleset for the sport, along with other useful resources for enthusiasts.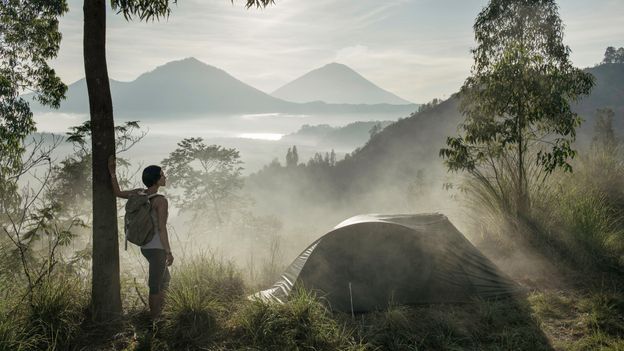 To be eligible to gain membership to the World Runners Club, you have to have completed a fully documented run around the Earth – but it's not quite as straightforward as that.
"You have to cross four continents from one major ocean to another; cover [at least] 26,232km in total; pass through antipodal (opposite) points of the Earth, and start and finish at the same point. They're the main rules," explained Tom Denniss, who co-founded the club with Olsen after completing his own world circumnavigation between 2011 and 2013.
There is no time limit for would-be members to complete the mammoth feat (so long as it is undertaken in one continuous journey), but athletes have to actively run (as opposed to walk) more than half of the total distance covered to qualify.
Currently the World Runners Club only has six members: Olsen, Denniss, Kevin Carr, Serge Girard, Tony Mangan and Rosie Swale Pope, who holds honorary membership due to her run taking place before the official ruleset was agreed upon.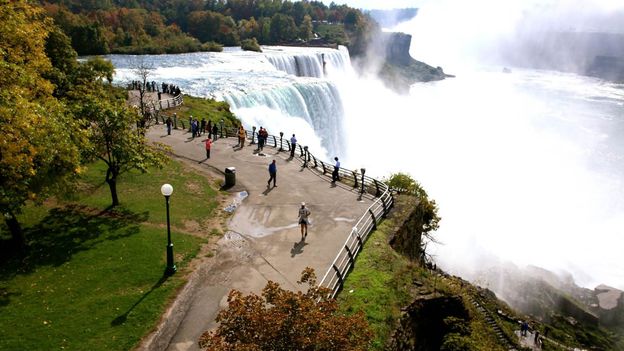 Olsen admits the group, which spans several time zones and has only managed to get together in person once (in Florida for a marathon, naturally), is quite an unconventional bunch.
"My friends would say it is probably one of the most eccentric selections of people that you can find," he said.
There is certainly a touch of the whimsical about the World Runners Club, but in reality, the quirky travel style that the group champions couldn't be more intrinsically human. Circumnavigating the globe has long captivated our collective imagination, with the first reputed attempt to traverse the world on foot, according to Guinness World Records, dating as far back as 1897.
For thousands of years before that, pilgrims – perhaps the original world travellers – wandered across vast deserts and along meandering country-spanning pathways in search of enlightenment.
And it seems the philosophical aspect of traversing our home planet on two feet still forms a large part of the enjoyment for world runners today.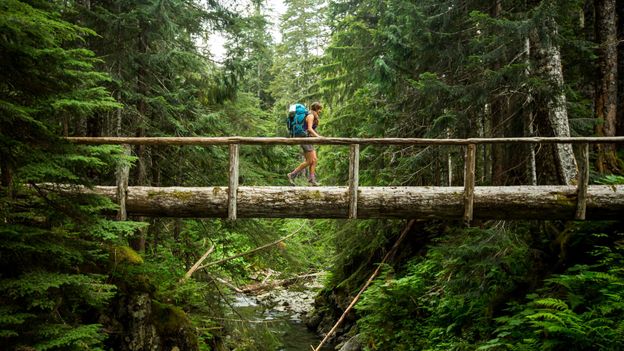 "When you're running, you get to experience the world as it is, in a scale of one to one," said Olsen. "If you go by train, then Siberia feels fairly long, it takes maybe a week [to cross], but that's not how long Siberia is. Siberia takes seven and a half months to run across."
Both Olsen and Denniss also cite the luxury of time afforded and freedom from modern routines (namely, "meetings, television and Facebook") as other positives of this travel style, along with the genuine interactions with local people that come about when you jog into their town or village.
"You tend to visit places normal tourists would just be passing through on a freeway," said Denniss, "But when you're out running you see, hear and smell everything about a place."
Intriguingly, it might be a very modern problem that could rekindle an appetite for this primordial style of travel. With coronavirus wreaking havoc on established tourist infrastructure – and a lingering anxiety around large crowds – more people may be tempted to shun the busy beachside holiday resort for a sturdy pair of hiking boots or running shoes, with camping gear in tow.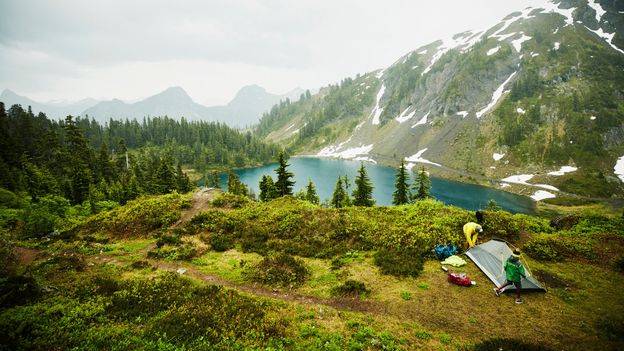 Such a trend would be welcomed by Dr Kathleen Martin Ginis, a professor in the School of Health and Exercise Sciences at the University of British Columbia and co-author of The Psychology of Exercise.
While running or walking holidays may be embraced by travellers as a novel way to see lesser-visited parts of the world, Dr Martin Ginis notes the importance of exercise on our mental wellbeing and the beneficial role active holidays can play in forming healthy habits.
"Routine exercise can reduce the risk for, and the symptoms of, depression and anxiety. It can also improve self-perceptions (body image, self-esteem), cognitive functioning and mood, and reduce stress," she said.
"For people who can't manage to fit exercise into their usual schedules, an active holiday is a way to kick-start better exercise habits when they get home," Dr Martin Ginis added.
Whether or not the enduring impacts of coronavirus has us all boldly heading out into the wilderness for holidays in future, the members of the World Runners Club are certain their small band of adventurous athletes will not remain so exclusive for long.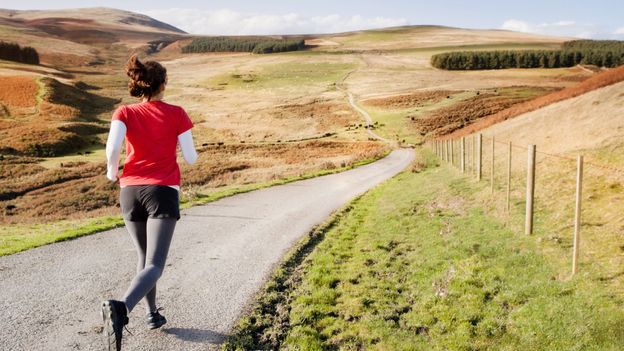 "It's going to get bigger," Denniss said. "Increasingly people are contacting [the WRA] for advice and guidance."
According to Denniss, at least two athletes (an English man and French woman) are in the process of conducting a world run in accordance with the rules set out by the WRA, with a handful more actively planning attempts.
So, what's the current advice for anyone thinking of joining this exclusive club?
"Prepare well. And do it. You won't regret it," said Olsen. "But remember, the UK uses miles not kilometres. Don't forget that."