An outbreak of the Ebola virus is causing widespread issues ahead of key qualifying matches for the 2015 Africa Cup of Nations. The Ivory Coast Football Federation became the latest to announce its country won't allow a scheduled home fixture to take place.
A report from Reuters (via Yahoo News) states the nation's government decided to uphold the travel ban between the countries to avoid further spread of the virus. It's forced the national team to search for a neutral venue to play the match.
Also included were brief comments from media officer Eric Kacou, who stated: "The authorities are taking no chances against a possible Ebola outbreak."
The report notes similar issues have occurred in Sierra Leone and Guinea ahead of matches spread out over the next three months. Congo has expressed concerns about having its players make the trip to Nigeria, as well.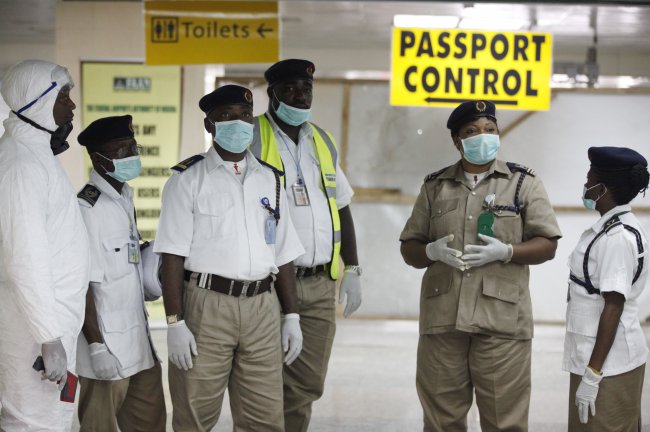 Sunday Alamba/Associated Press
Travel bans are in place throughout the continent as officials attempt to stop the issue from spreading even further.
Last month, Ian Hughes and Piers Edwards of the BBC reported Seychelles were forced to withdraw from the tournament because of the virus. The home leg of a matchup against Sierra Leone was canceled after authorities wouldn't allow the visiting team to travel to the country.
For the Ivory Coast, which is usually among the tournament's top contenders, the race is now on to find another venue for the Sept. 6 fixture. The side is scheduled to play on the road against Cameroon four days later.
The 2015 edition of the Africa Cup of Nations is slated to take place in Morocco starting in January. Whether the virus could put it in danger remains unknown, but it's clear getting all of the qualifiers in as scheduled could become a problem without a wide-scale contingency plan.
So far, government officials are sticking with a safety-first approach.