Nottingham Forest's Jesse Lingard says he turned to drink "to try and take the pain away," as he struggled to deal with his career at Manchester United.
Lingard, 30, joined the club aged seven and made over 230 senior appearances but fell out of first-team favour before signing for Forest in July 2022.
Speaking on The Diary Of A CEO podcast, he recalled the "abuse" from fans and his treatment at Old Trafford.
"I needed something to try and take the pain away," he said.
"And put me at ease somehow. I was drinking before bed, having a nightcap.
"I look back now and think, 'what was I doing that for?' I was trying to forget what was going on. But it makes it 10 times worse."
The England international also spoke about his mother's battle with depression, which resulted in him caring for his younger siblings Jasper and Daisy-Boo, when she was admitted to hospital for treatment in 2019.
"The depression was so bad she couldn't really cope any more and she needed to go away and get help," he added.
"But leaving me with my little sister who was 11 at the time, and my little brother who was 15, for me, I was still going through my own things as well.
"So I wasn't really the big brother they wanted at the time. I just wasn't there mentally."
The attacking midfielder said he confided in the then-United manager Ole Gunnar Solskjaer about the abuse from the supporters and personal issues he was experiencing. He said Solskjaer "helped" during a difficult time in his career.
"To be abused like that tipped it," Lingard said. "I didn't want to be on the pitch, I didn't want to play.
"I didn't want to quit football. I never would have quit football, but I needed a break.
"We kept it close-knit, but even just to have Ole say, 'how is your mum? How is she doing?' helped to let people know what I was going through."
'Happiness is more important for me'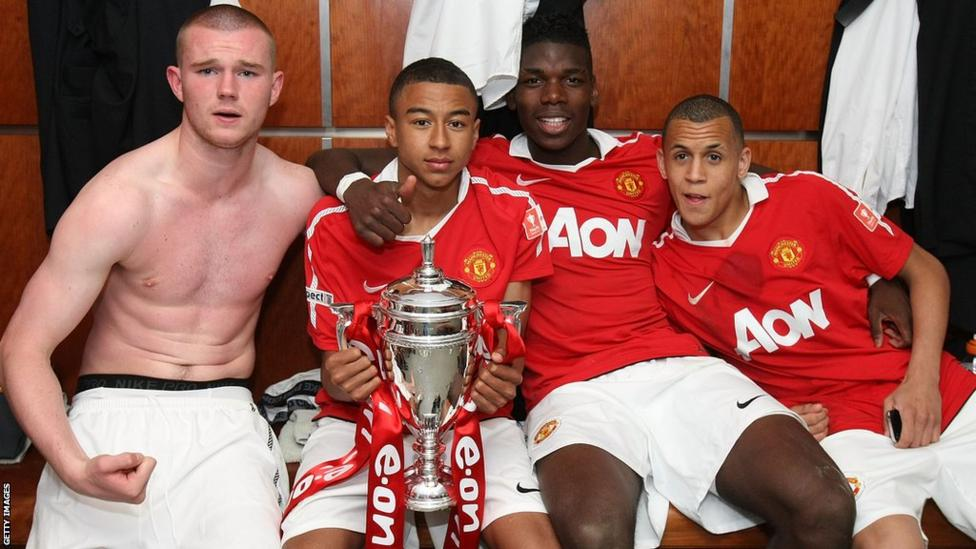 After 22 years at Old Trafford, Lingard joined Forest on a free transfer.
He made 22 appearances for United in his last season, but only four of those were starts.
"People probably thought I was happy to leave, but I needed to leave," he said. "I wasn't playing.
"I got offered a contract, but what's the point? I wasn't going to play. Yeah, it's the biggest club in the world, but happiness is more important for me."
Speaking about why he chose to sign for Steve Cooper's Forest over West Ham – with whom he had previously enjoyed a successful loan period – he said: "I think they showed the love. They showed the willingness and the hunger to want me.
"Things broke down at West Ham, which I can't get into too much, but Nottingham showed the love a lot more than West Ham.
"Nottingham were like we love you, we want you, the manager will come to your house, the owner wants to fly you to Greece to sign the deal.
"For me it was a new challenge, a different challenge. Newly-promoted team and all I've known is United all my life."
But it was the manner in which he left United that disappointed him and his family the most.
"I didn't really get a send-off," reflected Lingard. "I had been there that long and think I deserved one.
"I had been there all my life and I know everyone in the club from the staff to the kit men to the dinner ladies. That had been my life."
Lingard has made 14 appearances for Forest this season, with the club 13th in the Premier League with 20 points.
DISCLAIMER: The Views, Comments, Opinions, Contributions and Statements made by Readers and Contributors on this platform do not necessarily represent the views or policy of Multimedia Group Limited.