Assembly Members in the Jirapa municipality of the Upper West region have, for the second time, failed to confirm the president's nominee for the area, Christine Bombanye-Amadu.
Madam Christine Bombanye-Amadu at the end of the voting process polled 31 votes instead of the required 35.

Fifty-two members of the Assembly took part in the confirmation process. In the previous election that was held last week Wednesday, the nominee managed to garner 31 "Yes" votes.
Monday's event was characterized by drama, confusion and tension amid high security presence at the venue.
The Presiding Member, Ayamadu Kwabena Ebenezer was expected to select the polling agents for the confirmation process but this was opposed by members. They claimed that the Presiding Member is compromised.
''I want to move a motion for the earlier agents pointed by the presiding member to be disqualified because my basis are that the presiding member is going to vote in this election. There is evidence that the presiding member has campaigned for one side or the other. So, the same presiding member cannot be appointing polling agents for us,'' one member argued.
Others, however, held the view that Ayamadu Kwabena Ebenezer is the best fit for the job, since he is the leader of the Assembly.

The Assembly is sharply divided, thus members have no patience to tolerate each other's views. Every word or sentence by the Presiding member was scrutinised, interrogated and debated. At a point in time, some members nearly engaged in fisticuffs.
The selection of agents to observe the counting also came up for scrutiny.
In reaction to this, Upper West Regional Minister, Dr. Hafiz bin Salih urged all to maintain cool heads.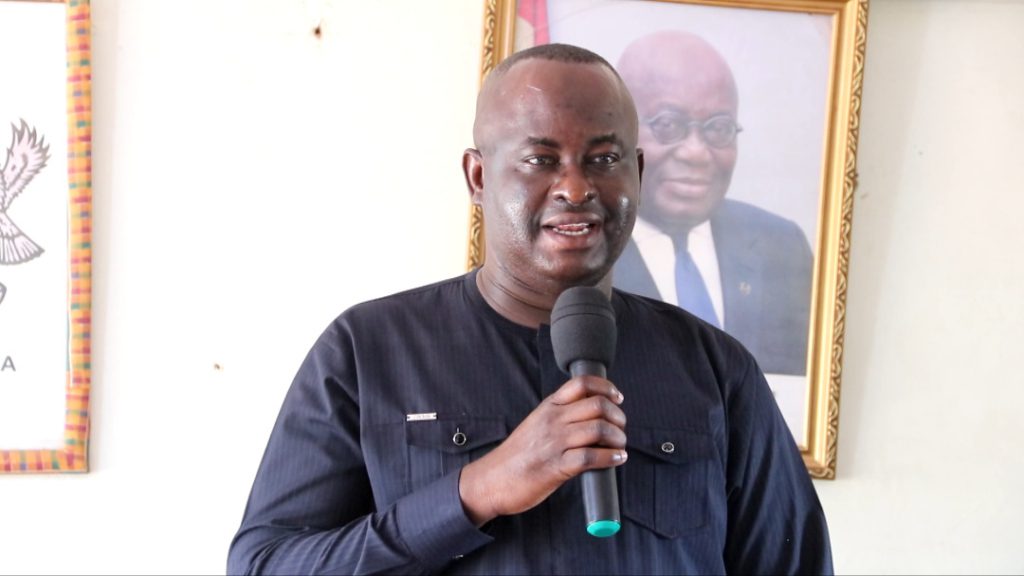 ''First of all, it is the nominee who will have to select who she wants to be her agent. All the places we have been, that has always been the norm, why is it different here. Why the unnecessary tension,'' the Minister quizzed.

Meanwhile, Dr. bin Salih has revealed that president Akufo-Addo has nominated Ali Bukari once again as the District Chief Executive (DCE) for Wa West.
Ali Bukari was last Tuesday out rightly rejected by Assembly members in the district. He polled 15 of the 41 votes that were cast by the Assembly members.
His rejection led to the collapse of two of his close relatives who were rushed to the hospital. They have since recovered and discharged from the hospital.
On the matter, the outgoing District Chief Executive, Edward Labiri Sobo was blamed for the failure of the Assembly members to confirm the nominee. An allegation he has denied.
He was nearly attacked by some supporters of the nominee but was whisked away owing to the timely intervention of the police.
DISCLAIMER: The Views, Comments, Opinions, Contributions and Statements made by Readers and Contributors on this platform do not necessarily represent the views or policy of Multimedia Group Limited.