Joao Felix and Diego Pablo Simeone have two different ways of understanding the game. They also come from two generations that approach life very differently.
Felix, 23, is aware and confident of his potential, wants that to be respected and wants the team to adapt to his strengths. Atletico Madrid manager Simeone only believes in earning what you are worth – work hard and the context will change for you. That is the way to grow.
Atletico believed paying Benfica 127 million euros (£113m) three-and-a-half years ago for the 19-year-old would be sound business.
The Portuguese forward was the biggest investment in the Spanish club's history – a sound investment after showing off his talent and someone who would help Atletico go far.
But things did not work out as planned. What happened?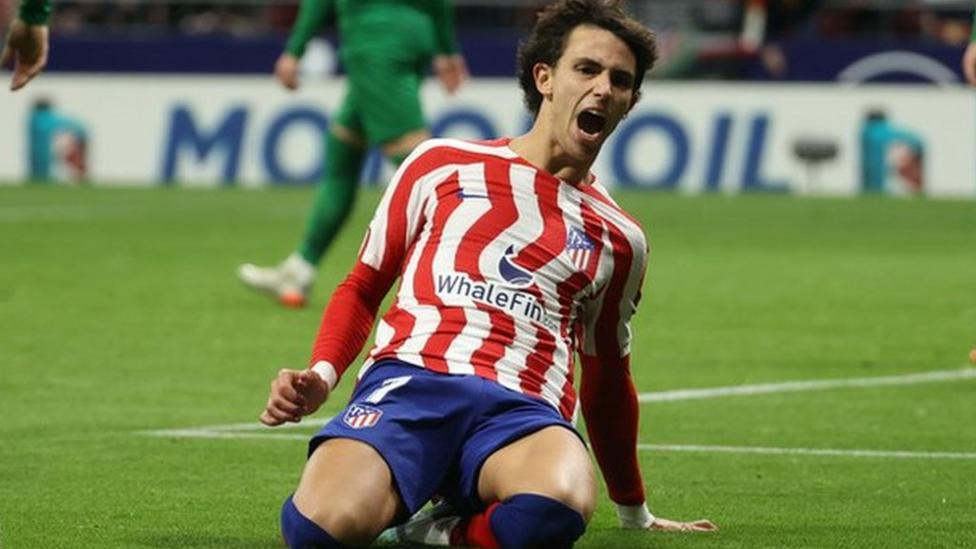 When it all started to break up
Simeone always thought that the price tag would work against the player – expectations would be too high for someone who had only played six months of top-flight football.
His agent Jorge Mendes and Miguel Angel Gil Marin, the chief executive of Atletico, were warned that Argentine manager Simeone was not the ideal man to look after the promising footballer.
Simeone has a clear conscience – he used Felix when the player was giving him what the manager wanted. Felix thinks Simeone sent him to the bench every time his form dipped a little bit.
During the 134 games that Felix was available for the team, during which time he scored 33 times, his biggest contributions were the first three months of the season Atletico became champions, in 2020-21. But since then things have not gone smoothly and the definitive period that broke the relationship was last autumn.
In mid-September, Atletico lost the Madrid derby at home. The league title was becoming an impossibility even at that early stage in the season. Simeone did not enjoy the attitude of his player with and without the ball.
Felix stopped being a regular in the line-up having started in seven of the first eight games of the season. Soon after the game, Felix asked both his agent and Gil Marin to leave in January.
In an interview with the YouTuber Adri Contreras around that time, asked who he thought the best manager was, Felix answered: "Pass".
Having not started against Sevilla or Club Bruges, and clearly publicly shown his discontent with the situation, Simeone took advantage of the two goals scored by forward Angel Correa against Girona to say: "When Correa is upset, he shows it on the pitch."
In the return game against Bruges, having warmed up for half an hour and being asked twice to be prepared to come on but eventually not taking part in the game, Felix threw his bib to the floor. Soon after Simeone said: "While I am here, decisions are based on performances. Joao played every time he was in a good condition."
Felix was on the bench for the eighth consecutive match in the crucial Champions League encounter against Bayer Leverkusen in which Atletico were knocked out.
By then the relationship between player and coach had reached a nadir.
Why doesn't Simeone trust Joao Felix?
When the Portugal international arrived, having made his name as a second forward, Simeone planned his usual obstacle course to get him up to date with all the obligations an Atletico player should have, mostly without the ball.
The player, to his dismay, was used on the right wing and often away from the rival box. Gil Marin asked his manager to move Felix closer to the box and the manager, a club man, did as was suggested. However, that move caused Simeone's relationship with the chief executive to deteriorate.
Felix has played a full 90 minutes just 24 times from his 134 Atletico games (84 starts) and his statistics are not world class.
As well as his 33 goals, he has 16 assists. His goal averages in La Liga and Europe are similar – 0.25 and 0.26 per game – and there is clearly room for improvement.
Beyond the numbers, Simeone has felt the player did not have the right attitude on many occasions, that he has looked too often for the personal gain and has not sacrificed himself enough defensively. The manager does not think the Portuguese forward is as good as people think and that the only superstar he has in the squad is France's Antoine Griezmann.
This year started with the manager announcing that the team would be "Joao Felix and 10 more", but Simeone did not put any obstacles to his departure. He now knows he does not want him back.
How is the club reacting to it all?
Gil Marin has tried all possible ways to address the situation to avoid having to choose between manager and player.
"He has had trouble adapting," he said a few months back. "It is down to Simeone to find his right version."
But, in December, Gil opened the door to a sale when he admitted: "If a good offer arrives, we have to consider it. The relationship between the manager and the player is not the best. I want him to stay but the player thinks differently."
Nobody was willing to pay the £100 plus million Atletico want, so a loan became a real possibility. Gil Marin demanded that Felix extend his contract by one year till 2027, as he wants to have control over his future.
Gil Marin says Simeone will leave the club whenever he decides to. It is a falsehood that the Argentine has asked to leave, but the club would not be terribly disappointed if he did and Luis Enrique would more than likely be his successor. It is also thought that Felix will shine under the ex-Barcelona and Spain manager.
The club considers that, since winning the league in 2020-21 and despite achieving the target of playing yearly in the Champions League over a decade, the team has not really fulfilled his potential, specially in Europe.
A lot has to do with managerial decisions.
If next season the team is not in the main continental competition, they can get Simeone out by paying less than the 23 million euros per year (£20.4m) he earns.
But every time Gil Marin thinks about that possibility, he reaches the same conclusion – a legend like Simeone, despite a big percentage of fans doubting him, has won the right to decide his own future.
Is Chelsea a good place for Joao Felix to shine?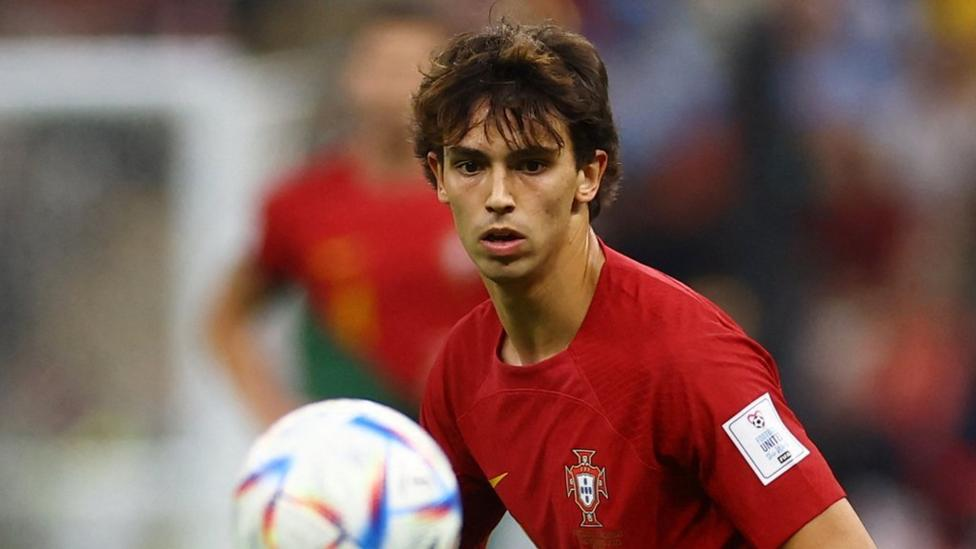 The Portuguese player had a good World Cup. After his display against Ghana, Simeone said he enjoyed the performance of his player, but added: "It is an ideal short tournament for him, not many games, where you see the beauty and pace, and fall in love with players like him".
Felix felt it was a dig, and it was. "Portugal's way of playing is totally different to Atletico's," he said while in Doha.
Upon his return, he was not added to the squad in two Copa del Rey games because of tonsillitis. Eventually Chelsea accepted to pay 11 million euros for the loan as well as paying his wages for the rest of the season. The deal does not have an option-to-buy clause.
It is a risky decision by Felix to join a team that is in a difficult situation. But Chelsea are the only top club who need a player like him and he can play regularly. Also manager Graham Potter likes and uses players like him, although it will not be easy to find him the ideal position in the variation of systems he utilises.
The doubt is also whether he can adapt quickly enough to the high tempo of the Premier League.
One thing works in his favour, if you follow Simeone's thinking – Chelsea are still alive in the Champions league, another "short" competition.
DISCLAIMER: The Views, Comments, Opinions, Contributions and Statements made by Readers and Contributors on this platform do not necessarily represent the views or policy of Multimedia Group Limited.