It was a Tuesday night in September when Elizaveta Prigozhina posted a TikTok venting about her frustration at being unemployed.
When she woke up the next day, she had gotten more than 10 interview offers – recruiters had seen her video, and took the bait.
"TikTok changed my life," Ms. Prigozhina, 22, tells the BBC – the latest young person to benefit from a growing trend on the video-sharing platform: "CareerTok".
"CareerTok" is a subculture of career-themed videos on TikTok bursting with job-hunting advice, CV tips and work opportunities. Amid isolation and soaring unemployment caused by the Covid-19 pandemic, TikTok has become a surprise lifeline for young job-seekers. The hashtag "CareerTok" alone has over 70m views and rising.
But the recent wave of job vacancies marked a sharp turn from the pandemic days when workers craved employment security. The national labour shortage – a by-product of what some economists call a "Great Resignation" – means US retailers now struggle to find staff.
TikTok itself noticed the trend and in July 2021 launched TikTok Resumes, a pilot programme where users could create a video CV showcasing their experience and skills to send directly to participating recruiters. Though the pilot lasted only a month, more than three dozen companies – from Target, a main street retailer, to Chipotle, a fast food chain, and even World Wrestling Entertainment – signed on as part of the programme.
Job applicants submitted videos with the hashtag #TikTokResumes and through TikTokresumes.com (no longer operating at the time of this writing) to show off their skills, providing something like a personal essay with a looped in-audio.
Though a TikTok CV isn't a formal job application, it functions as a way for employers to look at potential candidates and invite them to connect and interview.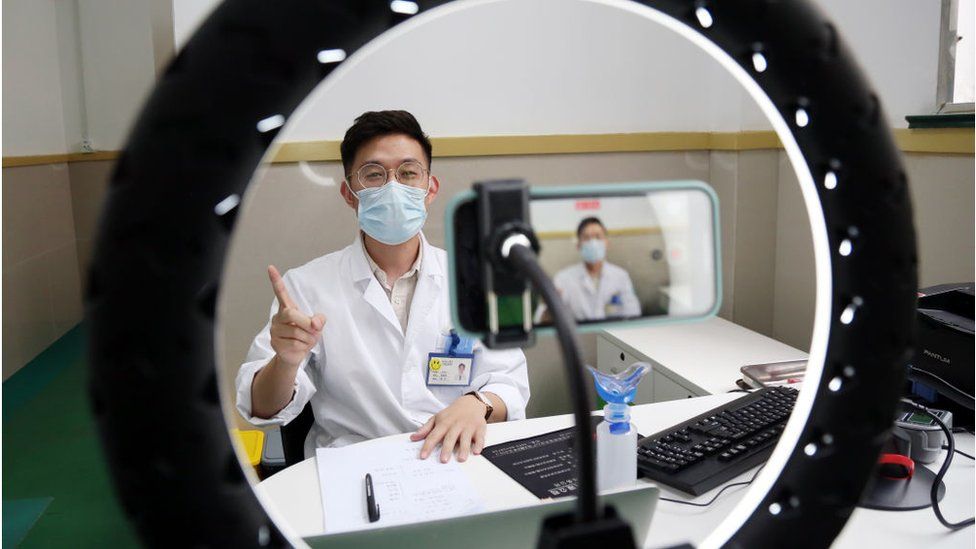 An "incredibly competitive labour market" compelled Chipotle to become one of the first restaurant brands to embrace TikTok recruiting. The chain has been experimenting with using the platform to hire staff since 2019, said Tressie Lieberman, the chain's vice-president for digital marketing.
It has also explored using other social media platforms to reach younger applicants, Ms Lieberman said.
While TikTok doesn't have updated statistics on the number of hires, the feature had most success bringing users into sports and entertainment-related positions, Elena Saavedra, the company's global communications officer, told the BBC. Examples of successful TikTok recruitment include Whalar, an influencer company that hired their associate director of creative and social strategy off TikTok, and the US National Hockey League, which hired an official photographer through the app.
And according to LinkedIn, almost 80% of hiring managers believe that video has become more important when it comes to interacting with or vetting job candidates.
Some video recruitment experiments have brought success for employers seeking new talent. A virtual career fair the company held in May on Discord, a gamer's favorite chat and video call service, helped increase applications by 77% over a week, for example.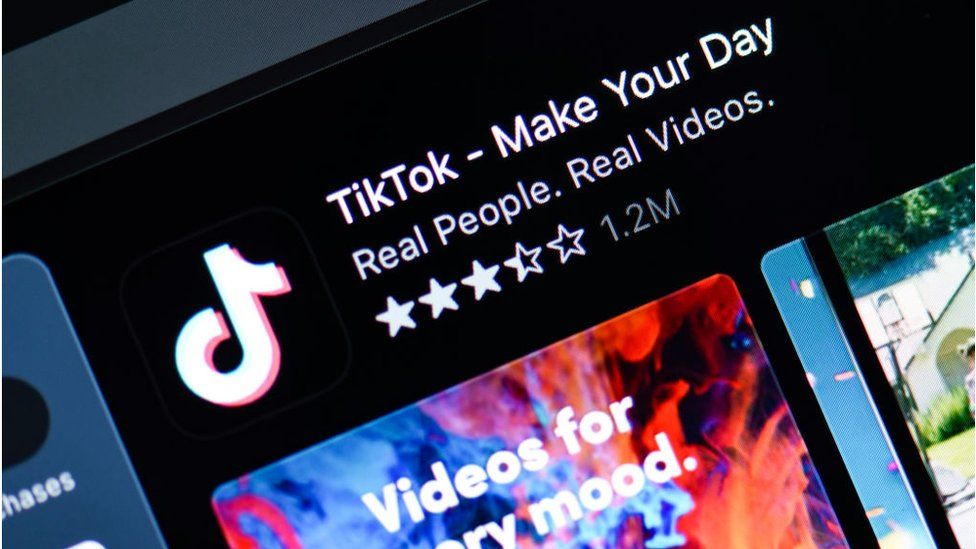 Though law firms and investment banks are unlikely to use TikTok to hire, experts say, the platform has potential to help recruitment in fields like social media, marketing and customer-facing roles, where personality is crucial to success.
Makena Yee, 21, a communication student in Seattle, posted her TikTok resume in May 2021 seeking out roles in social media and public relations. Her video quickly racked up over 200,000 views, with around 20 recruiters messaging her on Instagram. Ms Yee said CV-Toks open the door to digital networking, allowing her generation to access a wider range of people and careers.
"Gen Z are a different breed of people when it comes to engaging and interacting with people," Ms Yee said. "Most of the people I know I met on social media."
Recruiters were also advertising over 50 manager and senior-level roles through the app, Jonathan Javier and Jerry Lee, creators of a popular CareerTok account "Wonsulting," told the BBC. Mr Javier argued that using the app gives older users an advantage because there is less competition in those age groups.
Video resumes, however, strip away a level of anonymity, allowing employers to dismiss candidates based on how someone looks or acts, opening up potential for discrimination.
There's also the question of the TikTok algorithm itself. The app has been criticised for moderating content on the basis of race, which TikTok denies.
And it will take a while for video CVs to take over traditional resumes completely, said Jackie Cuevas, a hiring manager with over 150k followers on CareerTok. But TikTok might become a more important considering factor – just like LinkedIn, cover letters and online portfolios.
Regardless of the results from TikTok's foray into jobs, recruiting is bound to evolve more broadly.
The "Great Resignation" has seen millions of workers leaving their jobs in search of more money, more flexibility and more happiness, and that has the potential to reshape the market, experts say.
The rapidly changing job market will require job seekers and employers to stay ahead of the industry's trends, unorthodox though they may seem at first. The Great Resignation may well pave the way for "TikTokfication" in hiring.
DISCLAIMER: The Views, Comments, Opinions, Contributions and Statements made by Readers and Contributors on this platform do not necessarily represent the views or policy of Multimedia Group Limited.