Social media is awash with commentary on the apology letter issued by the President of the Film Producers Association of Ghana (FIPAG), James Aboagye on behalf of actor Yaw Dabo.
The actor was severely criticised for saying in an interview that only lazy people spend long hours to watch movies.
The buzz about the apology letter by FIPAG is not really centred on its content, but the unpardonable grammatical mistakes it contains.
'Joy Entertainment UNPACKED' zooms in on the supposed errors being referred to in the letter under reference.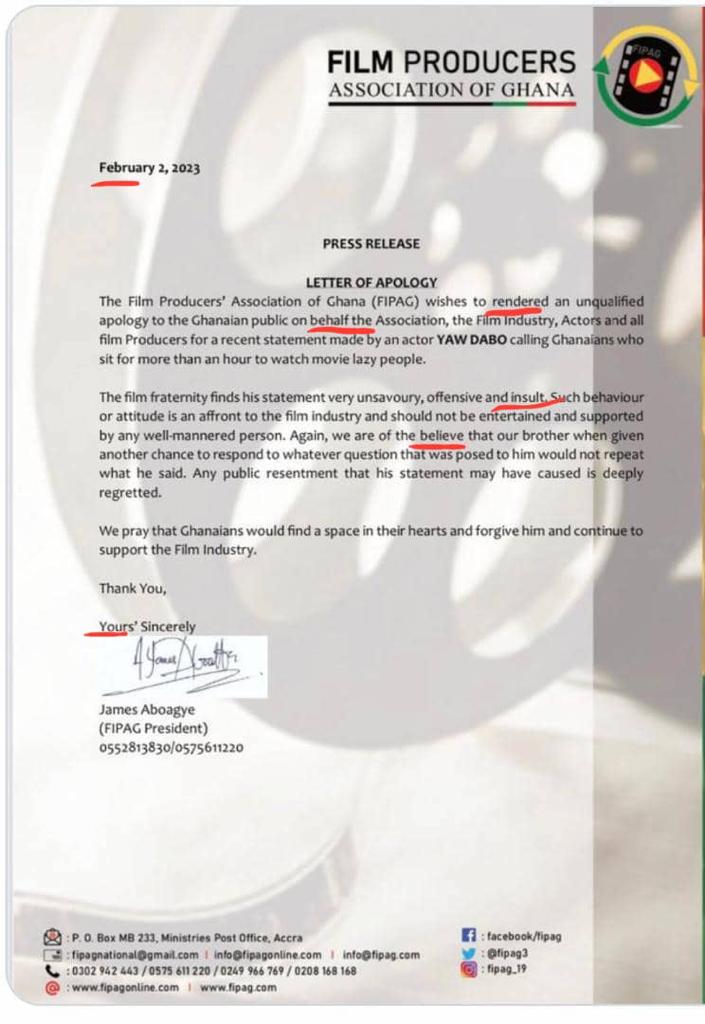 In the first paragraph, he writes "wishes to rendered" – which should rather be "wishes to render." Another mistake in this paragraph is the omission of "of" after "behalf."
He also writes in the second paragraph: "The film fraternity finds this statement very unsavoury, offensive and insult." The word "insult" here should be "insulting." It should be an adjective just as the preceding descriptive words.
The FIPAG President makes another mistake in the second paragraph. "We are of the believe that…" "Believe" in the sentence is a verb. The word that best fits the context is the noun form, "belief."
In the subscription, he adds an apostrophe to YOURS. It should rather be "Yours sincerely."
Although the letter was released yesterday, February 1, 2023, it is dated February 2, 2023. Some have wondered if the letter leaked or he made a mistake with the date.
For most of James Aboagye's critics, it is unpardonable for such a reputable institution in the creative industry to make such unpardonable blunders. They have raised questions about who really wrote the letter. Was it James himself, his secretary (if he has one), or the Public Relations Officer of FIPAG, Mawuli Ekpe Prosper? Did any other person review the letter before it was published?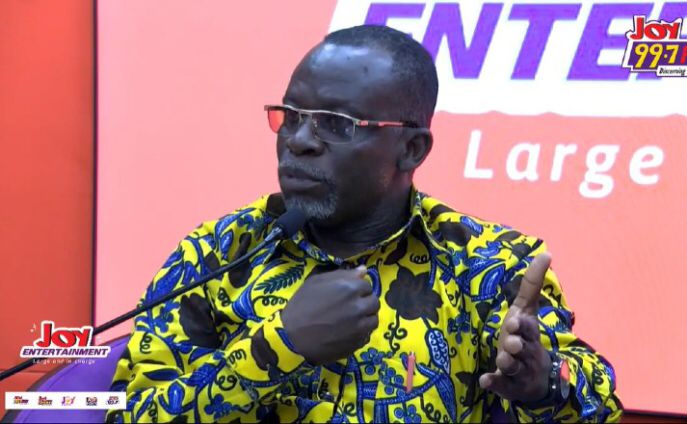 One more thing. What goaded FIPAG to release such a statement? Did Yaw Dabo ask them to apologise on his behalf or they just felt the comment could affect their business?
See some comments below: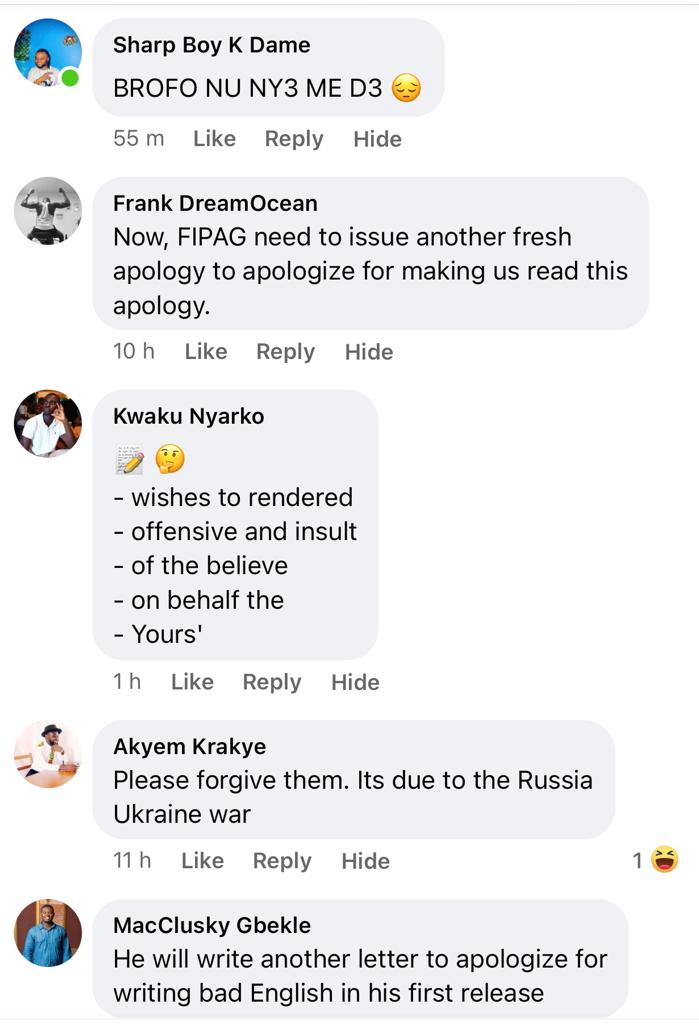 DISCLAIMER: The Views, Comments, Opinions, Contributions and Statements made by Readers and Contributors on this platform do not necessarily represent the views or policy of Multimedia Group Limited.