Some listeners of Joy FM have shared their years of experience with the station, as part of the Joy FM Loyal Listener Promo. 
The listeners who were requested to tell how Joy FM has impacted their lives, mention in their entries, how long they have been listening to Joy FM, where they listen from as well as their favourite programmes, presenters, projects, events, among others.
Winners of the promo will be taken on an all-expense paid trip to Dubai, weekend stays at Maaha Beach Resort, weekend stays and family time vouchers at Labadi Beach Hotel and some really good treats, also from the TcheTche Hotel in Accra.
Below are write-ups sifted from a barrage of entries received from listeners. These finalists were randomly picked on Drive Time with Lexis Bill on Monday, November 20, 2023.
Abena: Hmmmmm, why do I like Joy FM so much? One evening after work in 1995, while a single lady, in my one room rented on a compound house at Madina Atomic junction, I heard some lovely music from this strange radio station I'd never heard of. I fell in love with it, straight away.
From Rev Owusu-Ansah, Akuaba Kuma Prempeh on Sunday mornings, then Pastor Otabil with Believers Words of Hope, then Tommy Annan-Forson's Midnight Blues, Doreen Andoh, Mark Okraku Mante, Kofi Kum-Bilson, I can go on and on.
Azigiza on Joy, all made my addiction to this station incurable. Just before Covid, I won 10 yards of woodin fabric and sometime after that, won some products from Lifebouy.
Last year, I won a voucher for my birthday, so, I took my mum to Labadi Beach hotel for dinner, and in December, I won a voucher to the Family Party in the Park. In the last over 25 years, your programmes have informed, educated and entertained us. Even when I lived in the UK between 1998 till 2009, I was always on myjoyonline.
I first listened to Joy two months before my 25th birthday, I'm 53 years old now, and counting, and my Thursdays and Sundays nights, are incomplete without Uncle Ken's Jazz on Joy. Thank you all. #ilovejoyfm
Sarah: I chanced on the frequency 99.7 in 1995 when it was on test transmission and playing good music nonstop. Being a music lover, I fell in love with the station even before I knew it was called Joy Fm. I've been hooked on to the following shows over the years:
- The 6:00 am, midday and 6:00pm news give me everything I need to know
- The Super Morning Show from Tommy Annan Forson days through Kwabla Dumor, Kojo Oppong to date offers the best discussions and education.
- There's no dull moment on Cosmopolitan Mix with Doreen.
- Lunch Time Rhythms now Ignition is just relaxing
- Drive Time from Bola Ray to the present yoyo Lexis is the best.
- Personality Profile has been very educative and motivational.
- Home Affairs has been an excellent program over the years.
- I can't forget News file on Saturdays
- I recently started listening to Geek Squad where I get some basic IT tips.
I love your Party in the Park and the recently held Sip and Paint. These and many more that I may not have listed here are the reasons why I LOVE JOY FM. #ilovejoyfm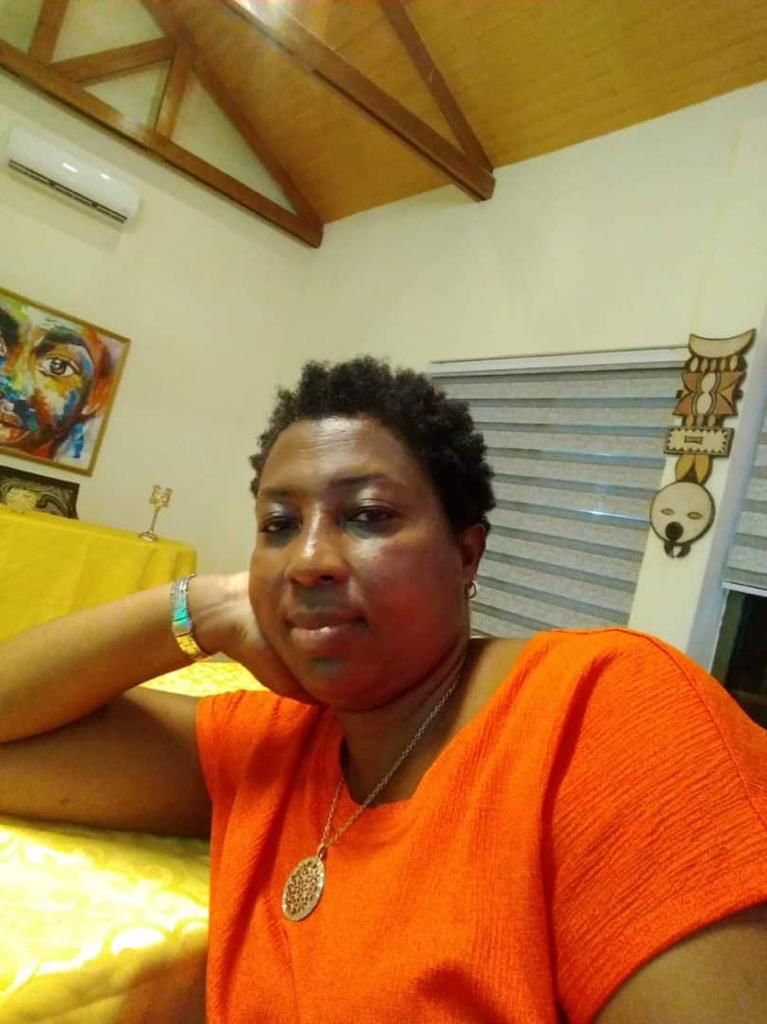 Jacob Semerko Mordzifa: I love Joy FM because you made me go viral by interviewing me after I read my Valedictorian Speech and mentioned that I progressed from being a commercial driver to UG valedictorian in November 2019. It was part of your headlines!
Hitherto, I'd listened to Joy FM's news at 6am and 6pm from the time I bought my first personal radio set in 2000. Home Affairs, Drive Time with Lexis Bill are so dear to my heart.
I have always waited patiently to hear all the beautiful voices of Kojo Yankson, Mamavi Owusu Aboagye etc. in the morning on the Joy SMS before anything else. Oh, Joy Time in His Presence, my favourite religious program. The Keyatic sports moments are terrific! Say it right has polished my English and added a lot to my vocabulary. In fact, Joy brings me daily joyous moments. Joy is simply the best. #ilovejoyfm
Annie Efele: I love Joy FM for many reasons. For over 25 years, I have been listening and following Joy FM - from the morning man Komla Dumor to now Kojo, Mamavi and Winston, etc, Business News to Doreen Andoh's Cosmopolitan Mix, to Lexis' Drive Time, to Evans, to the late night show, weekends with Edem to Sammy and his boys on weekend city show, to Newsfile to your sports show, Wednesday evenings with our ladies, etc.
I don't listen to any station apart from Joy FM 99.7. Joy is educative, discerning, top class presenters who own the programmes with top level intelligence. It is entertaining and top class presentations even if it's politics, routing etc. #ilovejoyfm.
Druscilla: Radio has always been part of my life since my primary school days - GBC2 from early morning till night, courtesy of my mum. Then Joy FM enters in 1995 and stays!!! My mum too fell in love instantly.
Tommy Annan Forson and his gang…"you have gbaaaaa"! Komla and his crazy interviews, a few of which I recorded on my cassette player; from Teshie Assembly man's toilet charges to Super OD. Hmmm I wonder how I never hit the vehicle in front of me on my way to work.
Ohhh Komla and his late night programs sponsored by Aganzi keeping us up till very late. Then 1998 I won a valentine trip to Akosombo on Doreen's show. Couldn't make it because the road then was bad and I was heavily pregnant. I eventually had a valentine baby that night, she's 25 now!!! A Joy Fm baby! Then I drive back home with Joy! Thursdays night old school with Uncle Ken.
On Saturdays, I start with worship Pastor Okyere/ Pastor Jonathan etc, Kwansima's program now Home Affairs, Biatte's hilarious Weekend City Show to the sports host which I'm sure Daniel Koranteng listened to him a lot since he also knew everyone personally. Nii Aryee Tagoe takes over the rest of the afternoon and we dance with DJ Black before stepping out and how the ayoungees love them now shows it's even better! That was Joy then, a solid foundation and every other person who took over was very unique, well resourced, and strived to improve the content.
So we now have Mamavi and her guys, Maa Dor still strong, Sammy, Lexis, Kofi and Uncle Ken. Saturdays with Edem, Lankabel, Rueben, Samson etc which radio station can compete??? Not to talk about Elections HQ and fearless Emefa.
Taking over from other heroines! So if Naa, Ajingo the man, Lukeman etc are always phoning in it's not that they don't have anything doing o, they're just in LOVE with Joy and can't help it. Joy is entertaining, educative, informative, relaxing, consequential and very listener-focused. Always lending a hand to the needy and getting those in charge to up their game.
When it comes to charity who is there than Joy! Joy is not just in my house in Accra only, it's everywhere I am in the world, and it's same with my family. I love Joy just because you really are a joy to listen to! #ilovejoyfm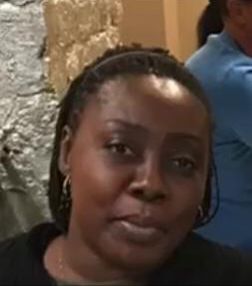 DISCLAIMER: The Views, Comments, Opinions, Contributions and Statements made by Readers and Contributors on this platform do not necessarily represent the views or policy of Multimedia Group Limited.