Two new paediatric theatres have been handed over to the Paediatric Surgery Unit of the Komfo Anokye Teaching Hospital by the Kids Operating Room (KidsOR), a philanthropic organisation. 
The theatres will provide prompt, safer and quality surgical care for kids.
The state-of-the-art theatres will reduce congestion in the operating room and reduce the mortality rate owing to surgical delays and inadequacy.
The Kids Operating Rooms will also support the institution to train more paediatric surgeons and anesthetists.
Ninety-three percent of people in sub-Saharan Africa do not have access to safe, affordable anesthetic care. 
Surgery at the Komfo Anokye Teaching Hospital is not easily accessible due to financial and physical barriers, including inadequate surgical facilities.
The theatre installation at KATH is the 50th Operating Room installed by the KidsOR.
KATH can perform only around 45 paediatric procedures in a month due to competition for space by both adult and child patients.
The new ultra-modern theatre, however, would permit at least 200 operations in 2 to 3 months.
The theatres received approximately 6,000 items of surgical equipment worth USD 600,000.
The theatres comprise surgical instruments like scalpels, computers, and laparoscopy, bronchoscope and cystoscope devices among others for conducting delicate paediatric surgeries.
Chief Executive Officer of KATH, Dr. Oheneba Owusu-Danso, believes the theatre would scale down the waiting list of children who need urgent surgery.
"The children were queuing with the adults for surgical space in the main theatre area. Also, the delivery services for our children were constrained, but they managed to do about 40 cases monthly.
"We had a long list of children who needed surgery, some of them dated back to 6 to 7 months. But I think with this, the list is coming down because on average, they record about 50 cases monthly, but they are certainly aiming at scaling that figure," he said.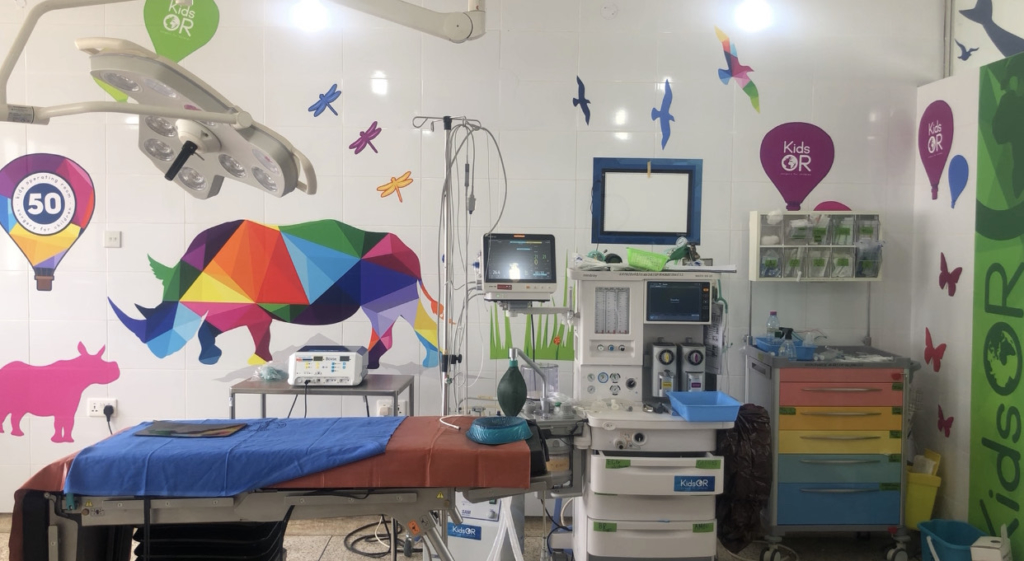 The Communication Officer of KidsOR, Muthoni Wahome, entreats individuals and health workers to prioritize children's health.
"We have already seen the significance and the need there is. From 40 to 100 a month, it means need and care are there, so I am appealing to each one of us to prioritise children. Children should not lose their lives for something that can be prevented. This is our 50th installation," she said.
She added that "the equipment do not last forever, so if they are not maintained properly, then that goes away with the investment of $600,000,"
DISCLAIMER: The Views, Comments, Opinions, Contributions and Statements made by Readers and Contributors on this platform do not necessarily represent the views or policy of Multimedia Group Limited.