Former Chief Justice Sophia Akuffo says Finance Minister Ken Ofori-Atta has not done well managing the Ghanaian economy.
She says he has failed to see through the promise by the Akufo-Addo government to protect the public purse when it took office in 2017.
The purse, she pointed out has rather become empty.
Madam Akuffo said this in a yet-to-be-aired interview on the state of affairs with Raymond Acquah on Joy News' Upfront.
Ghana's economy is currently facing tough times with government pushing to secure an International Monetary Fund (IMF) Support programme.
On the question of the performance of the Minister tasked with the management of the economy, the retired Supreme Court Judge said he has not lived up to expectations.
Asked if she specifically has any fundamental problem with how the minister was handling the economy, Madam Akuffo said, "All I know is that you were going to protect the national coffers, they are now empty. It has been very disappointing.
"If it were somebody else, I will still feel the same. The person who was given the responsibility to manage the economy, I don't think he has done a good job."
There have been calls from various quarters including members of the governing NPP for the Finance Minister to be sacked.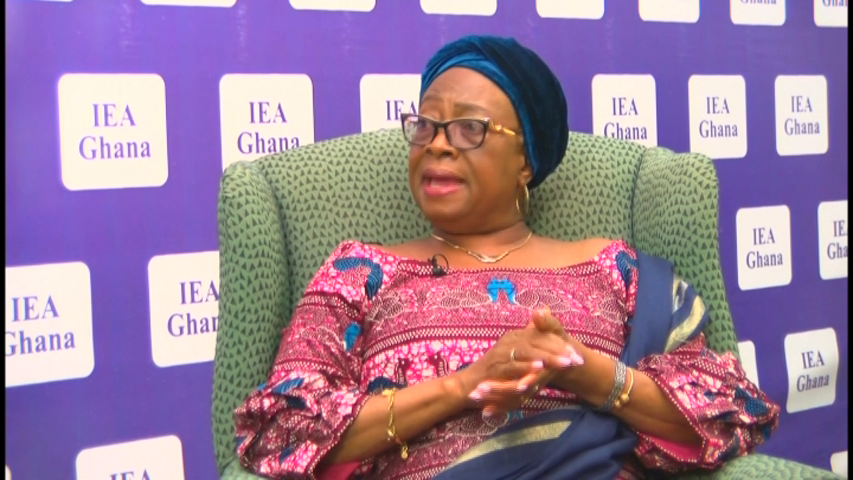 The former Judge believes that should be a decision taken by the President despite insisting that what was promised and delivered by way of management of the economy has not been impressive.
President Akufo-Addo has equally been urged to cut down on the size of government and replace some ministers. The former Chief Justice shares this concern as well.
"I think so, there are many areas where there has not been much to show for. Somebody else should be asked to try it. And then there are some ministries that need to go back to their former partners.
"There are some ministries that were split up. Transport (Ministry) included air, land, sea and whatever. But now we have taken everything apart. Minister of this, minister of that, deputy minister of this and that".
DISCLAIMER: The Views, Comments, Opinions, Contributions and Statements made by Readers and Contributors on this platform do not necessarily represent the views or policy of Multimedia Group Limited.