The Governing Council of the Kwame Nkrumah University of Science and Technology has abolished the Junior Common Room system of hall management by students on campus.
The decision comes after the Executive Committee of the University conducted a probe into disturbances arising from the hall week celebration of the University Hall (Katanga).
A statement by the University, however, said hall council, hall masters and senior tutors of the six residential halls on campus are to retain their operations in managing the affairs of the halls.
The University Management says hall fellows will be appointed and assigned to the various blocks/floors of a hall to supervise student affairs.
Meanwhile, Hall and SRC Week celebrations have been suspended indefinitely.
"With effect from the 2023/2024 Academic Year, the Junior Common Room system of the Hall management by students is abolished. This means there would be no Students' elections for hall executives. The existing governance structure comprising Hall councils, Hall masters, and senior tutors would continue to operate in the management of the affairs of the halls," the statement read.
The recent rioting is reported to have occurred when some members of the Unity Hall prevented their colleagues of the University Hall from using their frontage.
Nine vehicles parked in front of Unity hall were damaged with eleven students who were caught up in the clash sustaining various degree of injury.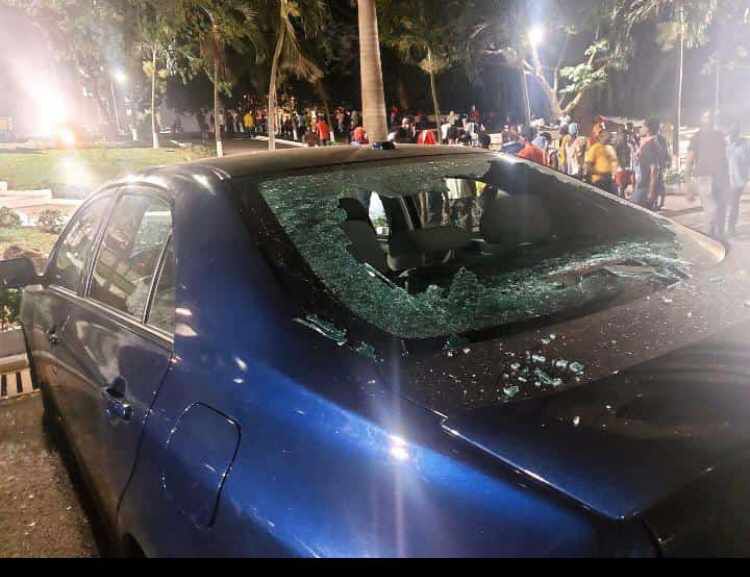 The statement further indicated that students caught providing shelter for either dismissed, rusticated or withdrawn students and alumnus in any of the residential halls on campus will be sanctioned.
Students caught engaged in organization of 'morale' and procession will be dismissed summarily.
The University Council says it vehemently condemns the recent rioting on campus and supports ongoing investigations by the Ghana Police Service to bring perpetrators to book.
Three persons are currently in police custody, while 61 others are being sought after.