The Kosmos Innovation Center (KIC), a non-profit organisation that invests in young entrepreneurs and small businesses, today held its first pitch in the 2021 AgriTech Challenge Pro Competition.
The competition is an acceleration program aimed at equipping existing start-ups with the right tools, funding, and support to bring their business ideas or products to market and prepare them to scale.
At the event, 25 start-ups pitched their business concepts to a distinguished panel of judges
comprised Ghanaian business leaders and sector experts.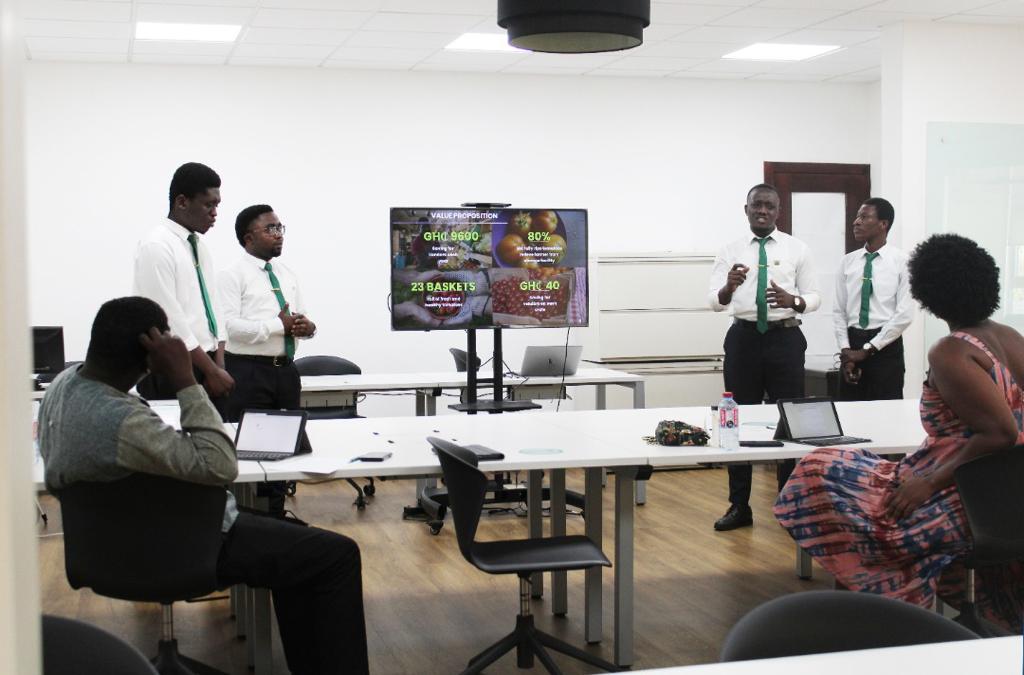 For the past five months, the start-ups have been working on their business plans with Kosmos Innovation Center staff supporting them with technical assistance, business coaching and mentorship.
As part of the training, the 25 startups conducted extensive market research journeys throughout Ghana and engaged industry stakeholders to collect data to inform their product development.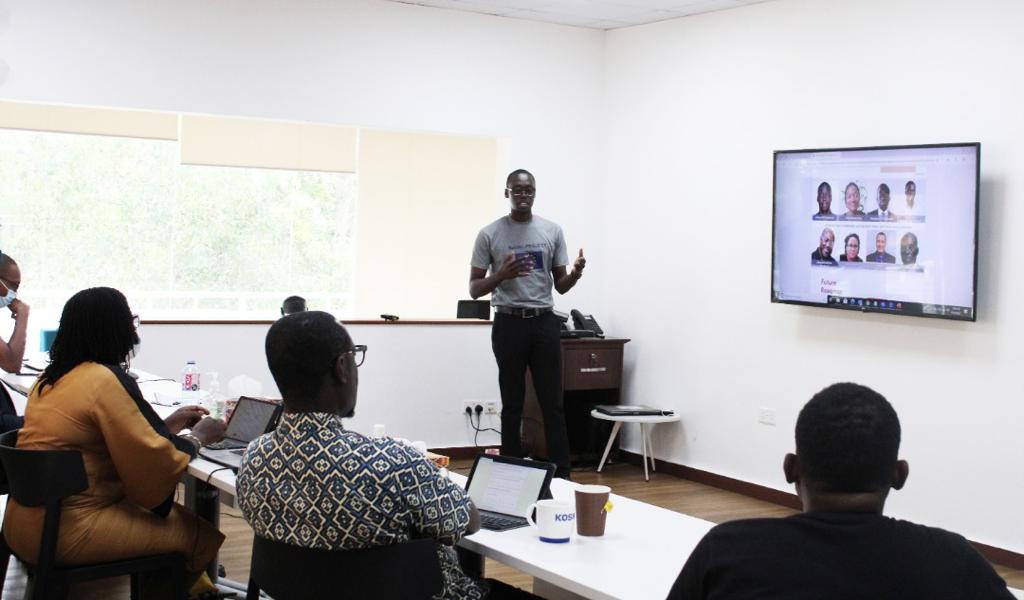 The start-ups are involved in various aspects of the agriculture industry: 10 are working in
multiple sectors of the agricultural value chain, 4 in cereals, 3 in poultry, 3 in fruits and
vegetables, 2 in tree crops, 2 in livestock and 1 in legumes.
The panel of judges is now reviewing the performance of the start-ups after the pitch and those
start-ups who qualify will advance to the next stage of the competition, which comes with
additional training and the opportunity to secure seed funding.
Those start-ups who do not qualify for the next stage of the AgriTech Challenge Pro Competition are eligible to join the Kosmos Innovation Center Fellowship, which offers networking opportunities, capacity-building programs, and coaching.
Chairman of the Kosmos Innovation Center's Board of Directors and Senior Vice President and Head of the Ghana Business Unit for Kosmos Energy, Mr. Joe Mensah said, "The Kosmos Innovation Center continues to develop Ghana's young entrepreneurs and challenge them to bring fresh thinking and innovation to the agricultural sector. With the new AgriTech Challenge Pro Competition, the KIC is expanding its offerings to more start-ups than ever before."
Executive Director of the Kosmos Innovation Center, Mr. Benjamin Gyan-Kesse said, "Kosmos Innovation Center continues to adapt to meet the needs of entrepreneurs, offering a full life-cycle of support to help small- and medium-sized businesses scale up and become sustainable."
*****
About Kosmos Innovation Center (KIC)
The Kosmos Innovation Center (KIC) in Ghana is a non-profit organization that invests in young entrepreneurs and small businesses. We empower entrepreneurs to turn their ideas into viable, self-sustaining businesses and we work alongside promising small businesses to help them scale and reach their full potential.
Each Kosmos Innovation Center program is driven by local staff and private sector experts, resulting in a distinctive focus on commercial solutions and local knowledge. Our customized, best-in-class business support programs feature a mix of skills training, mentorship and seed funding.
Since the Kosmos Innovation Center's inception in 2016, more than 600 young leaders have been trained in business skills and entrepreneurship through participation in the AgriTech Challenge and the KIC programs.
Many of the 16 start-ups formed or incubated in the Kosmos Innovation Center have secured addition investment and gone on to win other start-up competitions.
In 2018, the Kosmos Innovation Center won the prestigious P3 Impact Award, which recognizes
public-private partnerships (P3) that are improving communities and the world in the most
impactful ways.
The P3 Impact Award was created by Concordia, the University of Virginia Darden School Institute for Business in Society, and the U.S. Department of State's Office of
Global Partnerships.
DISCLAIMER: The Views, Comments, Opinions, Contributions and Statements made by Readers and Contributors on this platform do not necessarily represent the views or policy of Multimedia Group Limited.