The full scale of the tragedy is still visible as rescue workers in Nigeria's biggest city of Lagos clear the road of the burnt-out remains of vehicles after a petrol tanker explosion on Thursday evening.
An acrid smell is still in the air.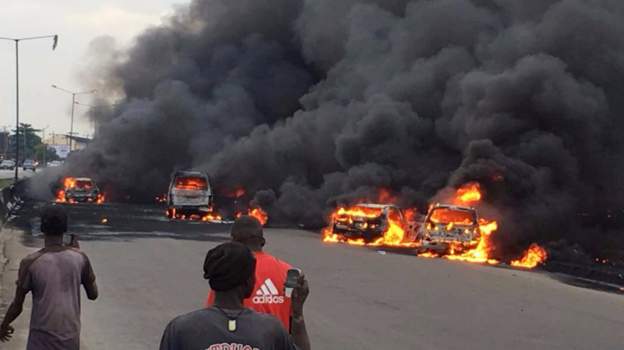 At least nine people died and 54 vehicles were burnt after the tanker exploded as it attempted to climb a slope by the Otedola bridge on one of the main motorways into the city.
Burning fuel from the tanker flowed back setting alight the vehicles driving behind. Some people became trapped as the flames took hold.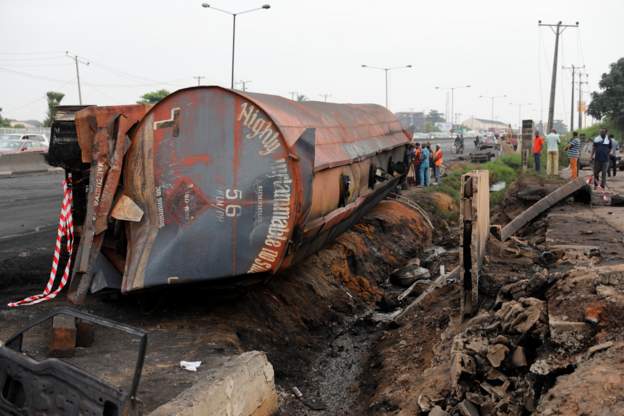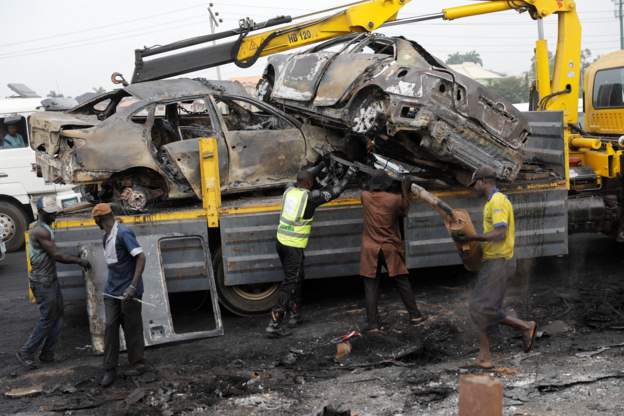 Sadly, it's a scene many Nigerians are too familiar with.
Oil tankers are behind some of the country's worst road accidents.
Many of them were conveying imported fuel from Lagos port for distribution around the country – Africa's most populous nation.
Even though Nigeria is the world's sixth-largest exporter of crude oil, it imports virtually all its fuel because its refineries are not working because of several years of mismanagement.
Drivers are criticised for their reckless handling of tankers, which are often unroadworthy second-hand imports.
One of their notable features is their tendency to tumble and burst into flames when they try to climb steep slopes.
Many here know this is unlikely to be Nigeria's last accident unless efforts are not made to improve drivers' skills and the standard of the tankers they drive.