The Licensed Cocoa Buyers Association of Ghana says claims of non-payment of cocoa farmers are untrue.
Addressing the media, the association claimed that over one million cocoa farmers have all been settled their arrears during the main crop season
Public Affairs Manager of license buying firm, Econ, Victus Dzar, said "the main crop season has closed and we have done payment. Where there are pockets, they should report. We have a strong metric line of reporting that give us depth into quantity of cocoa and value bought and payment done. Claims of non-payment are unusual,"
Meanwhile, President of the association, Samuel Adimado has pointed out that the global impact of the Coronavirus on global supply chains have badly impacted the financing of LBCs in the country.
"In the course of the season, our members have raised concerns of delays from COCOBOD. The regulator explains that the impact of Covid-19 on supply chains – closure of harbors, substantial drop in price in cocoa beans – have all dealt a huge blow to LBCs"
This comes after cocoa farmers in the Assin North, Assin Central and Assin South Districts of the Central Region lamented over non-payments of their cocoa sold to LBCs.
According to the farmers, the delay in payments had persisted for years, but the situation over the last seven months had worsened their plight.
The farmers, therefore, want government to come clean on why their monies had been delayed as they suspected the LBCs and Purchasing Clerks (PCs) to be shortchanging them.
The aggrieved farmers made the appeal at a forum on the 'sustainability of the cocoa industry and role of key stakeholders' at Assin-Fosu.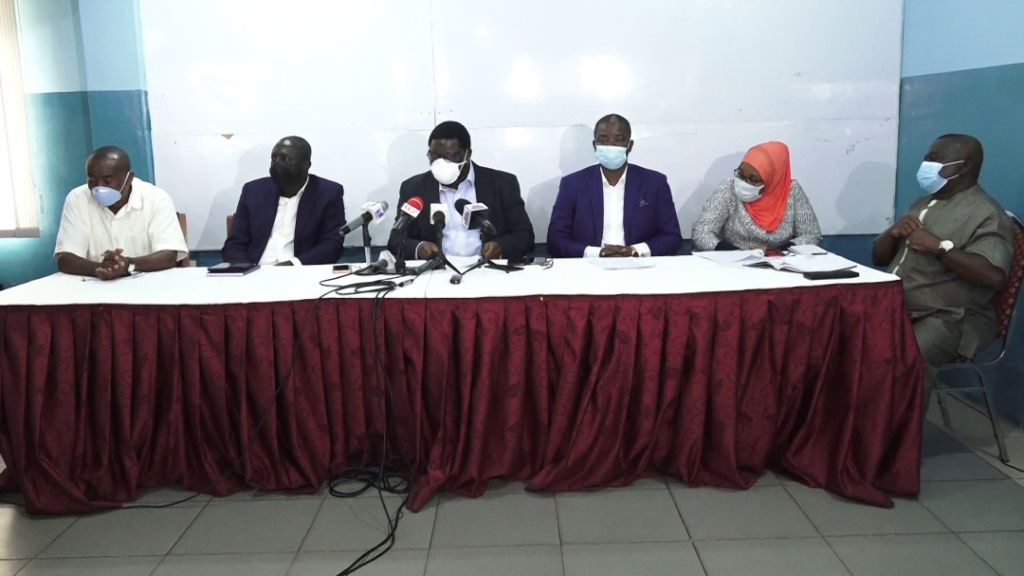 Sharing his frustrations, Philip Amankwah, a 35-year-old farmer from Assin-Andoe, said many cocoa farmers depend mainly on proceeds from their cocoa bean sales to fend for their families and prepare new farmlands for the next cocoa farming season.
"The proceeds of the cocoa is what we use to pay among others, school fees, utilities, medical bills and therefore, the lack of it is impoverishing the poor farmers without alternative means of livelihoods".
Madam Akosua Abrefi from Assin-Bereku with over 60 acres of Cocoa farm said: "we are now keeping the cocoa produce in our rooms after drying because the LBCs and PCs are claiming there is no money."
On cocoa weighing scales, the farmers appealed to the government to investigate the widespread manipulation of weighing scales by PCs and arrest perpetrators engaged in such fraudulent practice to serve as deterrent to others.
They also urged LBCs and the Ghana Standards Authority to intensify monitoring especially in the 'hard-to-reach' communities to ensure that PCs adhered to the approved weighing scales and standards.
DISCLAIMER: The Views, Comments, Opinions, Contributions and Statements made by Readers and Contributors on this platform do not necessarily represent the views or policy of Multimedia Group Limited.