Rap stars Lil Wayne and Kodak Black were on the list of more than 140 people who were granted pardons or had their sentences commuted by outgoing US President Donald Trump on his last full day in the job.
They were joined by Michael "Harry-O" Harris, co-founder of seminal rap label Death Row Records, after Snoop Dogg campaigned on his behalf.
While the omission of Tiger King star Joe Exotic from Mr Trump's list went against some expectations, here's a look at why clemency was granted to the three hip-hop aficionados.
Lil Wayne 'trustworthy and generous'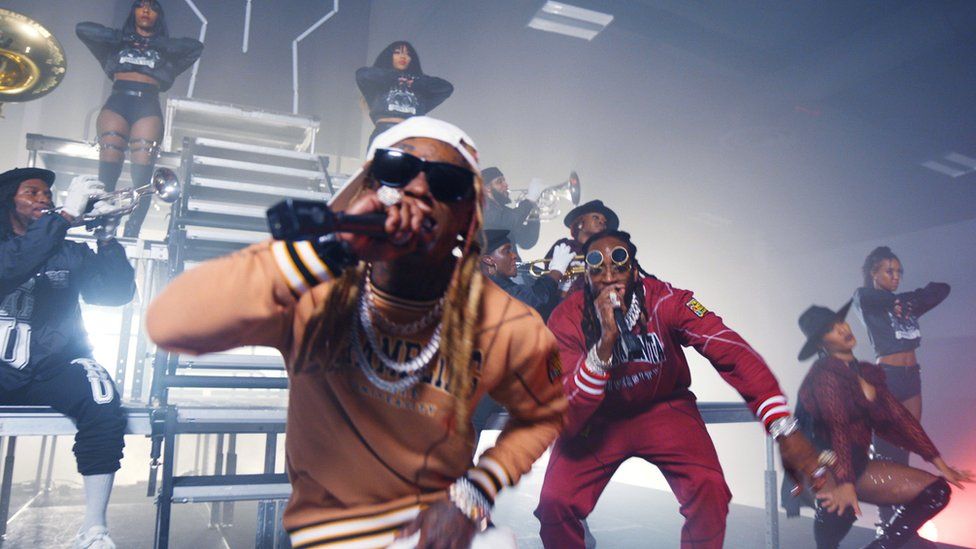 Lil Wayne – real name Dwayne Michael Carter Jr – pleaded guilty to a federal weapons charge last year.
The 38-year-old was found to be carrying a gun and bullets when police searched a private plane in Miami in December 2019. He faced up to 10 years in prison.
He is also one of the biggest stars in rap, with five US number one albums and more top 40 singles than any other artist apart from Drake. He met and appeared to endorse President Trump during the election campaign late last year, praising his work on criminal reform.
Just had a great meeting with @realdonaldtrump @potus besides what he's done so far with criminal reform, the platinum plan is going to give the community real ownership. He listened to what we had to say today and assured he will and can get it done. 🤙🏾 pic.twitter.com/Q9c5k1yMWf

— Lil Wayne WEEZY F (@LilTunechi) October 29, 2020
The White House said his pardon had been championed by Brett Berish, CEO of wine and spirits company Sovereign Brands, who described Lil Wayne as "trustworthy, kind-hearted and generous".
The White House statement went on to say the rapper had "exhibited this generosity through commitment to a variety of charities, including donations to research hospitals and a host of food banks".
Deion Sanders, who also wrote in support of the pardon, called him "a provider for his family, a friend to many, a man of faith, a natural giver to the less fortunate, a waymaker, [and] a game changer".
Lawyer Bradford Cohen, who represents both Lil Wayne and Kodak Black, told Rolling Stone magazine: "President Trump and his administration have been tireless advocates on behalf of the African-American community.
"These pardons are a perfect example of this administration following up on its reforms and commitments."
Kodak Black 'supported underprivileged children'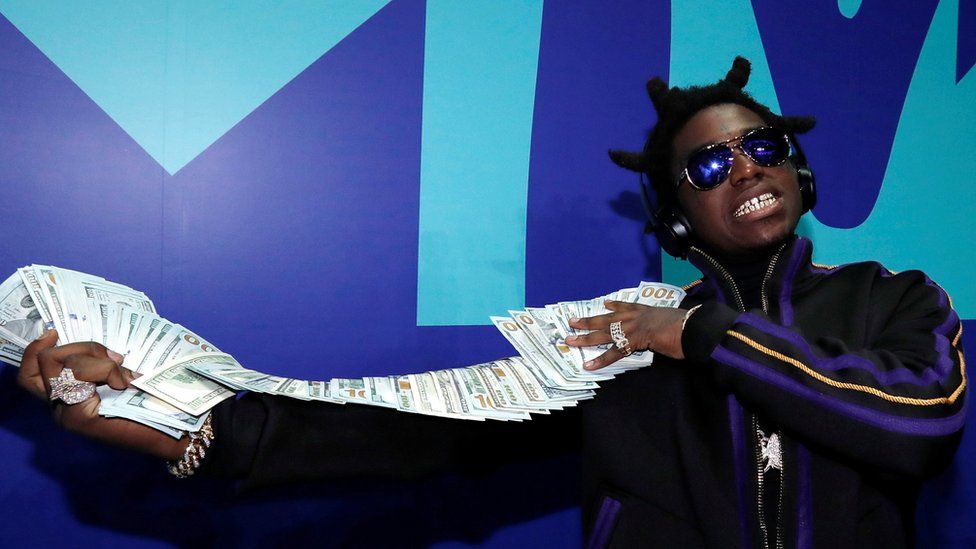 The 23-year-old, real name Bill K Kapri, had a US number one album in 2018. He was sentenced to almost four years in jail in 2019 for making a false statement to buy a firearm.
He has now had his sentence commuted, with the White House praising his philanthropic work. "Black is a prominent artist and community leader," officials noted.
"He has committed to supporting a variety of charitable efforts, such as providing educational resources to students and families of fallen law enforcement officers and the underprivileged," they said.
He has also "paid for the notebooks of school children, provided funding and supplies to daycare centers, provided food for the hungry, and annually provides for underprivileged children during Christmas". And while behind bars, he gave $50,000 (£41,000) to Covid-hit small businesses in his Florida home town.
The campaign for his freedom had the backing of religious leaders including Ohio pastor and former Trump advisor Darrell Scott, and Rabbi Schneur Kaplan; as well as former New York police commissioner Bernie Kerik – who was himself pardoned by Mr Trump last year.
Kodak Black also had the support of activist Hunter Pollack, whose sister was killed in a school shooting in 2018, and fellow artists Gucci Mane, Lil Pump and Lil Yachty.
Michael Harris 'mentored fellow prisoners'
Michael "Harry-O" Harris, who has served 32 years for attempted murder and cocaine trafficking, has been pardoned after Snoop Dogg – who was signed to Death Row Records – lobbied on his behalf.
The 59-year-old had "an exemplary prison record for three decades", according to The White House.
As well as studying while inside, he "mentored and taught fellow prisoners how to start and run businesses". Officials added: "Upon his release, Mr Harris will have a meaningful place of employment and housing with the support of his family."
But no pardon for Joe Exotic…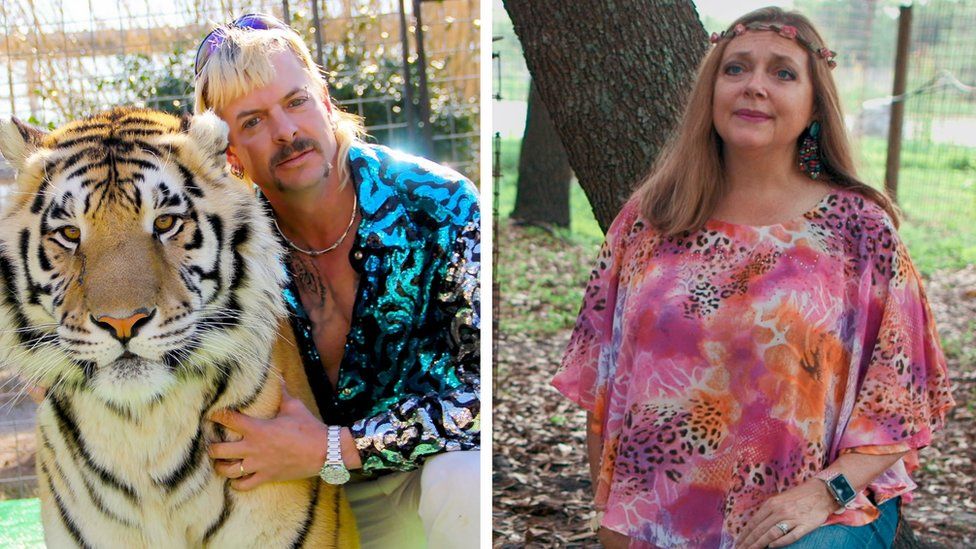 Finally, Joe Exotic's name was trending because the Tiger King TV star did not make the cut of Mr Trump's last-minute pardons, despite some reports that he would be.
Joe Exotic is currently serving a 22-year sentence for his involvement in a murder-for-hire plot and animal abuse.
Last year, a zoo formerly owned by the star of the Netflix documentary was handed over to Carole Baskin – the woman he was convicted of trying to have killed.