Prospective land and home owners have been advised to consider soil testing before commencing any construction works on their acquired land.
This is coming from the Head of Geotechnical and Materials Engineering Division of the Building and Road Research Institute (BRRI) of the Council for Scientific and Industrial Research (CSIR).
According to Bernard Ofosu, geotechnical investigations, also known as soil testing, preempts over or under the design of construction projects and also cuts down cost for reconstruction.
"You have to know the type and nature of soil that exists at your site. There are different types of soil and these soils have different properties. They are used for specific projects. If you are building and your site is predominantly clay, it's going to be problematic for your building. When you are building a water retaining structure like a dam, then clay is okay.
"You have to know if the soil can support the structure you want to build. When you build and the structure begins to sink, the cost for rectifying the problem might be more than what you would have spent during the actual building works. Doing these tests would prevent you from incurring costs," he noted.
In Ghana, a number of homes are reported to be built along or in mushy areas. These settlements usually get submerged by floods, damaging properties.
The soil investigation is, therefore, deemed critical to forestall any impending construction disaster, including sinking and building cracks.
Mr Ofosu advised prospective homeowners to consider the topography of their lands before architectural designs.
This, according to him, would help architects make appropriate structure designs to fit the nature of the land.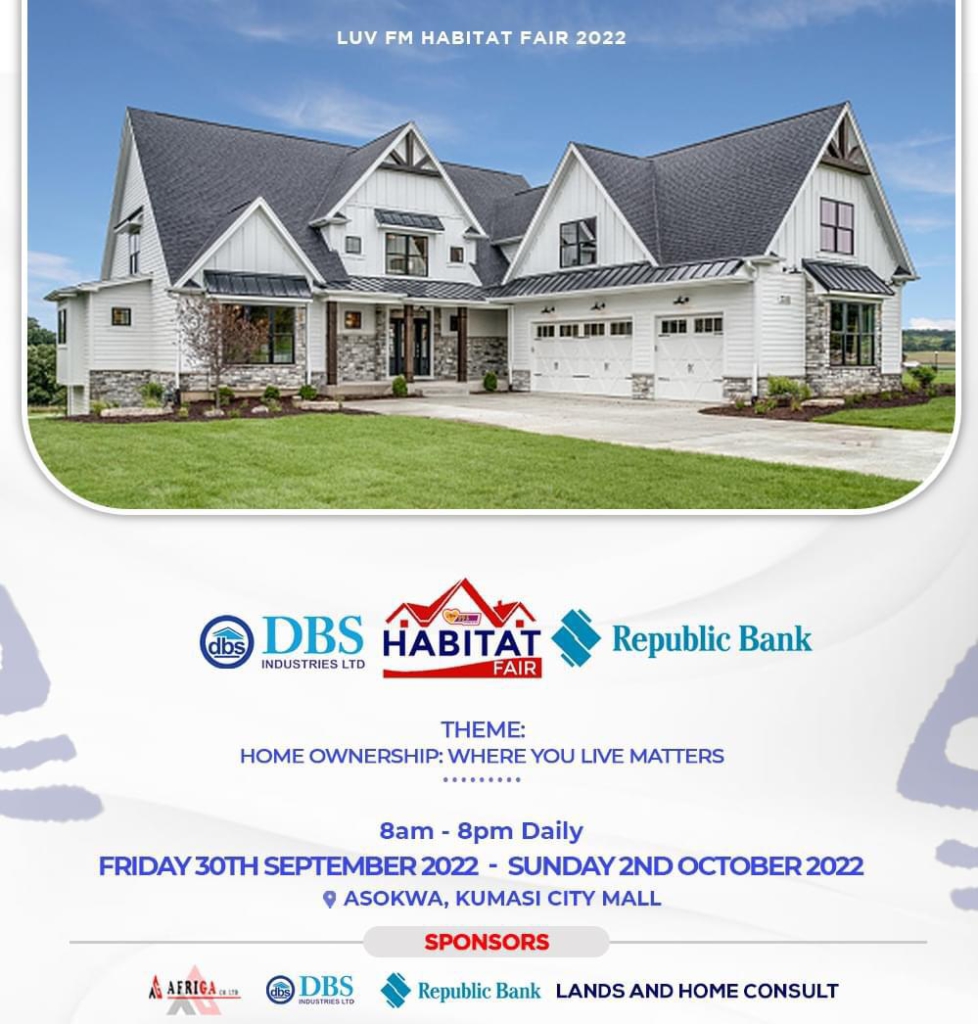 "If the place is waterlogged, it is going to pose a challenge to the structure. If the place is waterlogged, it will be dangerous for the structure," he added.
Potential homeowners have an opportunity to access products and services on everything housing at a one-stop shop at the Luv FM Habitat Fair from September 30 to October 2 at the Kumasi City Mall.
DISCLAIMER: The Views, Comments, Opinions, Contributions and Statements made by Readers and Contributors on this platform do not necessarily represent the views or policy of Multimedia Group Limited.