Scores of volunteers thronged the forecourt of Luv FM and Nhyira FM in Kumasi to participate in the regular blood donation exercise organised by the two radio stations.
Through the exercise, which has been organized for the second time in 2021, over 150 pints of blood were received to stock the Blood Bank at the Komfo Anokye Teaching Hospital (KATH).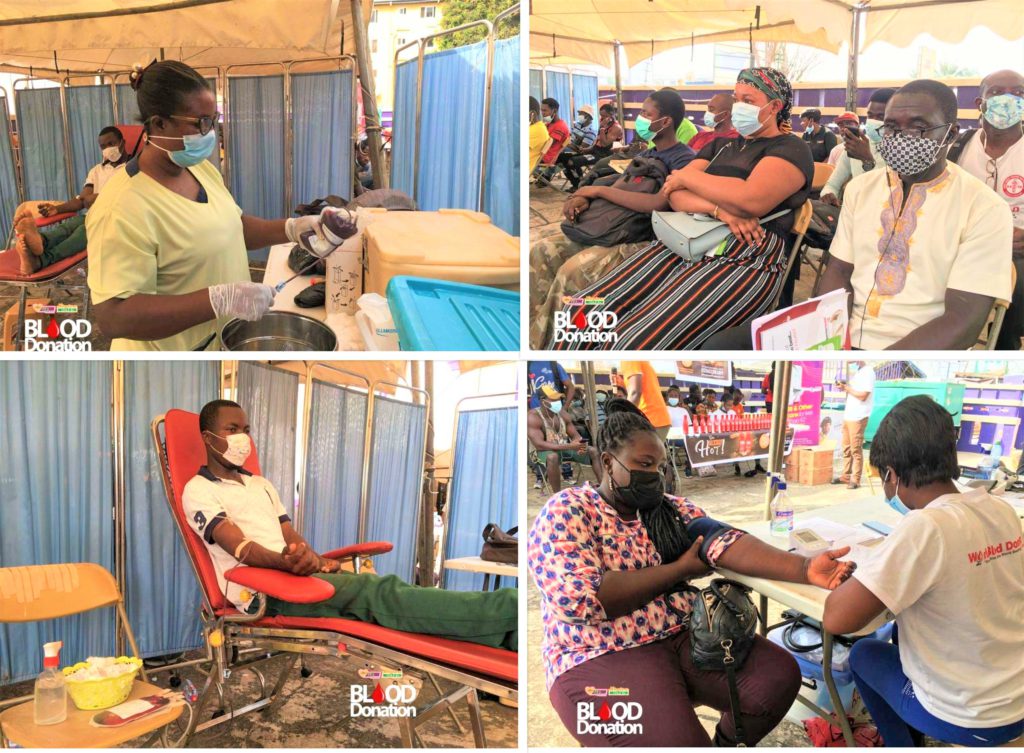 Izuchi Chibuike, who is a second-time donor, said his motivation to donate blood stemmed from an unfortunate blood emergency which resulted in the death of his cousin.
He said he will continue to donate blood to support people who may not be financially stable to purchase blood.
"My cousin was booked for Caesarian Section and she lost a lot of blood. The family had to run around in search of blood. At that point, I realized that anything can happen, so if this is the little we can do to support any family that might not be able to purchase blood during an emergency, we will do" he said.
A 23-time donor, Philip Yeboah, explained that his reason is premised on a Biblical injunction to do so.
He encouraged the general public not to be scared of donating, but endeavor to help save lives.
"I've been donating since 2007. Christ healed on the Sabbath, and today being a Sabbath day I decided to join the exercise to donate some blood. I'm imitating what Jesus Christ did," he said.
The KATH Blood Bank has experienced shortages in the wake of the prevailing COVID-19 pandemic.
Principal Blood Recruitment Officer, Benjamin Arhin, stated that previous turnouts at the blood donation exercise have been huge.
"Normally, we collect more close to 250 pints of blood during these events. We've collected more than 150 blood units and still counting. By the end of the session, we hope to get more than 200 pints as listeners troop in to donate blood," he said.
Recent low turnouts have been attributed to public fear of contracting the Covid-19 virus.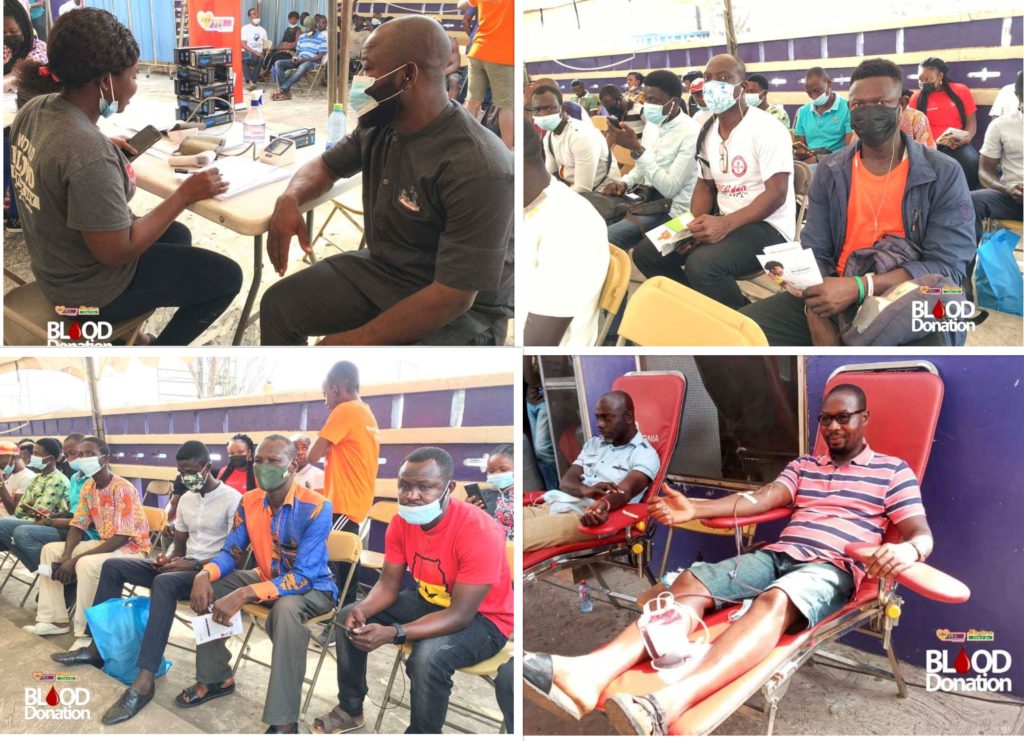 Mr. Arhin allayed these fears and encouraged people to visit the hospital periodically and donate blood to shore up the stock at the Blood Bank.
"There was a big shortage during the pandemic due to restrictions against public gatherings. So, people were scared to enter the hospital to donate. Because, our exercise involves a lot of people gathering, people fear to donate. So, we are urging people to donate although COVID-19 still persists. The virus cannot be contracted through blood donation," he said.
The blood donation exercise was carried out alongside a Covid-19 vaccination to support the government's mass vaccination drive.
The event was sponsored by CFAO, Ignageo Pharmacy, Fidelity Healthcare, Madam Catherine, Taabea, Synlab, Spectra Health, NewLife Homepathy, and GT Bank.
Others partners include: Tradewinds, Sweet Apple Laundry, Naturalin Co. Ltd., Agyaba Jewelry, Donyma Steel Complex, YEA, St. Ben Jewelry, Gredee Enterprise, Eko laundry, Andimax Marketing, Multinec Ventures, Daska Dentalc, and BF SUMA.
DISCLAIMER: The Views, Comments, Opinions, Contributions and Statements made by Readers and Contributors on this platform do not necessarily represent the views or policy of Multimedia Group Limited.