A furniture shop, a tailoring shop, and parts of a school have been razed by fire yesterday evening at Madina.
Although the cause of the fire is currently unknown, some eyewitnesses say they believe the fire started from the furniture shop which houses a fitting, hardware and spraying area.
The owner of the tailoring shop, 52-year-old William Atabuatsi who has been sewing near the furniture shop for 30 years says he's lost his source of livelihood following the fire.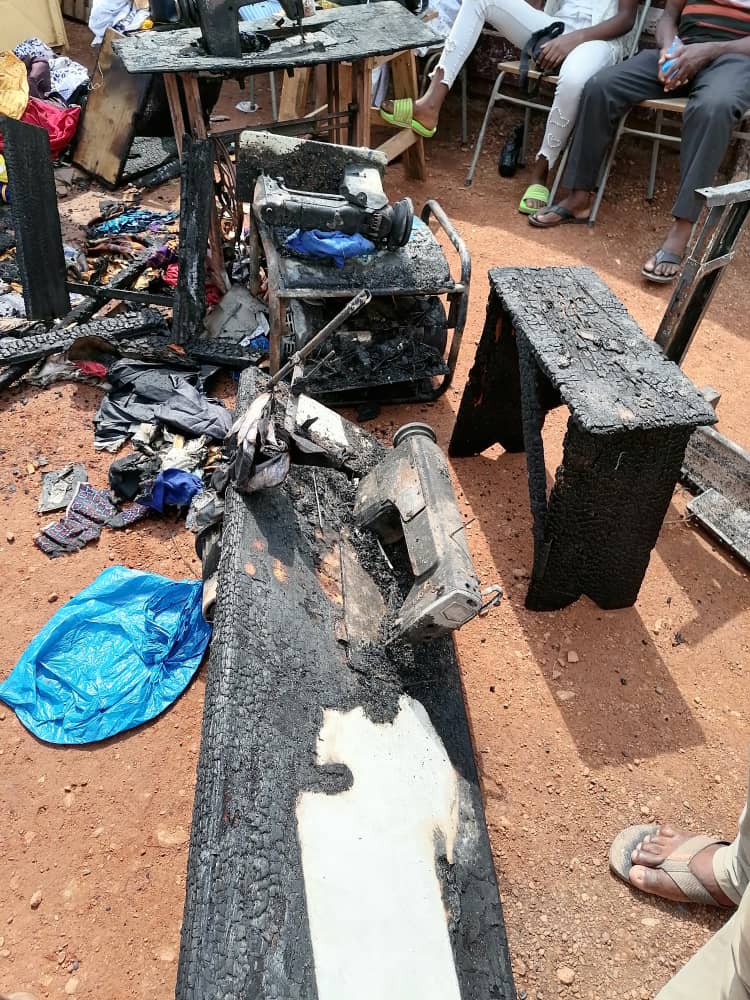 According to him everything in the shop including school uniforms he was sewing for a school have all been burnt to ashes.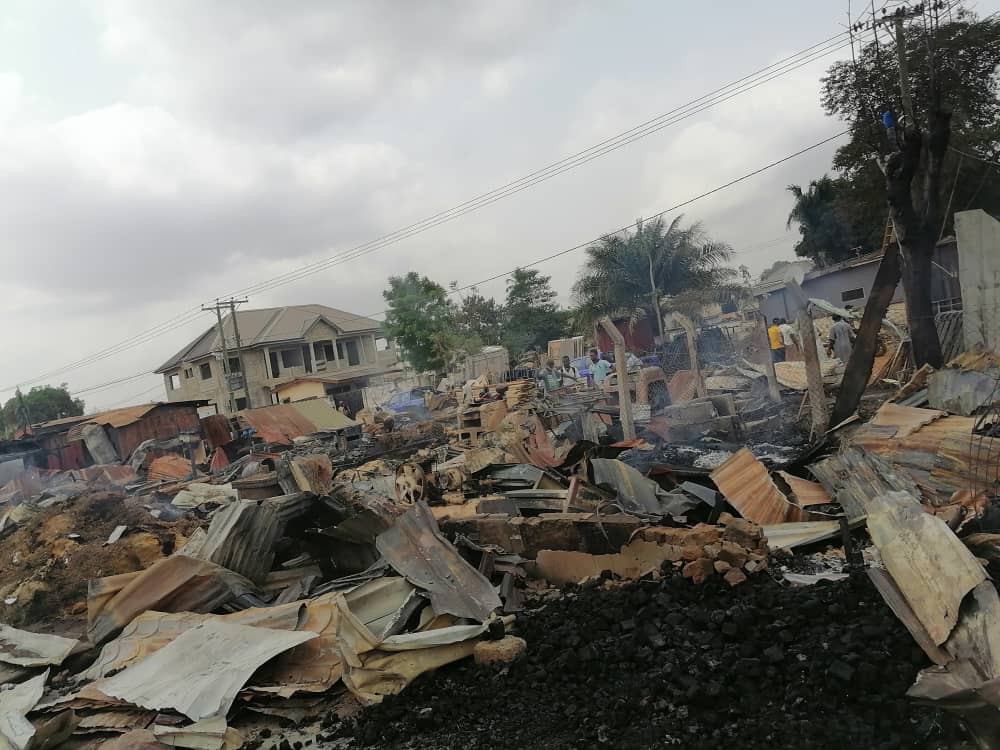 "I was called yesterday evening at 10:30 that my shop is burning. It took one hour for me to reach here. When I reached here all of my things are gone. I have seven industrial machines – all gone. I am looking to God. For now, there's no hope anywhere so I'm just praying for what God can do in his time," he said.
The co-owner of the furniture shop Wise Clinton Gidi says he's lost almost 3 billion cedis in equipment and finished products which were to be delivered to schools today.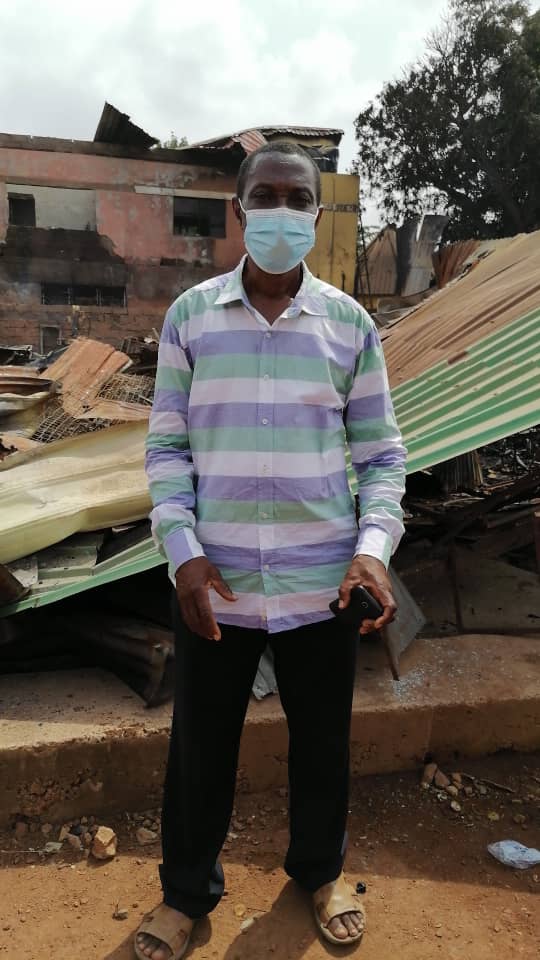 He said he had brought in new industrial machines yesterday and had finished 200 tables and chairs for a school to be delivered today only for the disaster to occur.
The primary school which was also affected by the fire has had to shut down as 5 classrooms, a library, a projector room and a store have all been razed. School supplies have also been burnt.
Meanwhile, one of the workers, Joseph Tetteh claims that the reason why the fire had spread was because the Fire Service had arrived at the scene with no water in their tanker.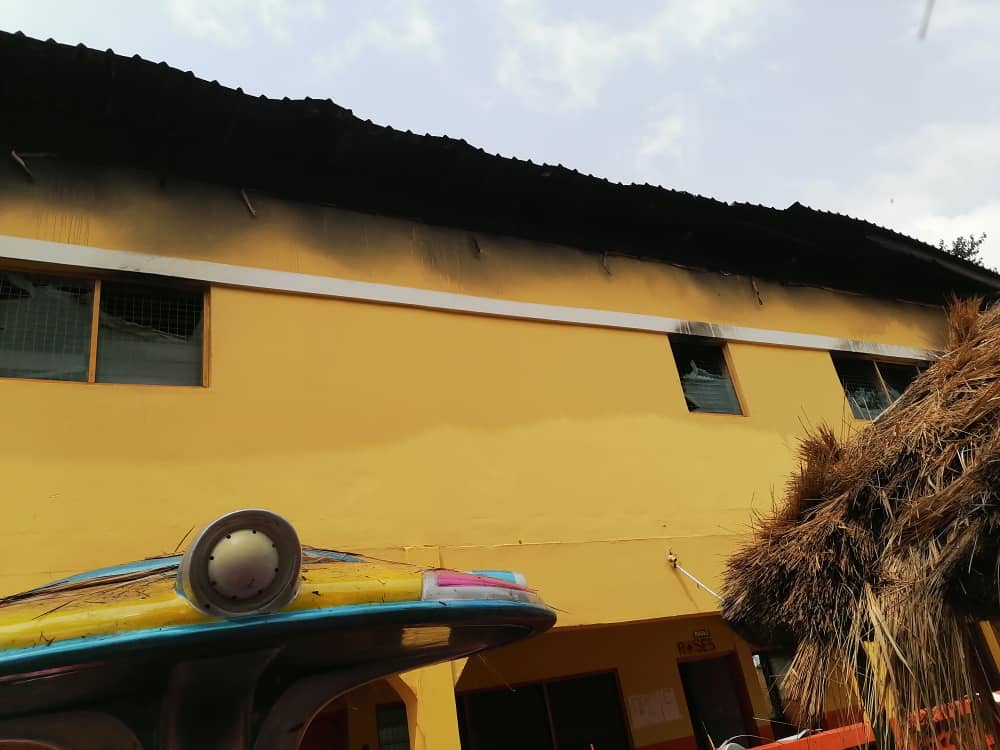 He claims the fire service officers came to verify if the calls they had about the fire was true before going back to bring water.
According to him, if they had brought water at first the fire would not have destroyed the entire shop.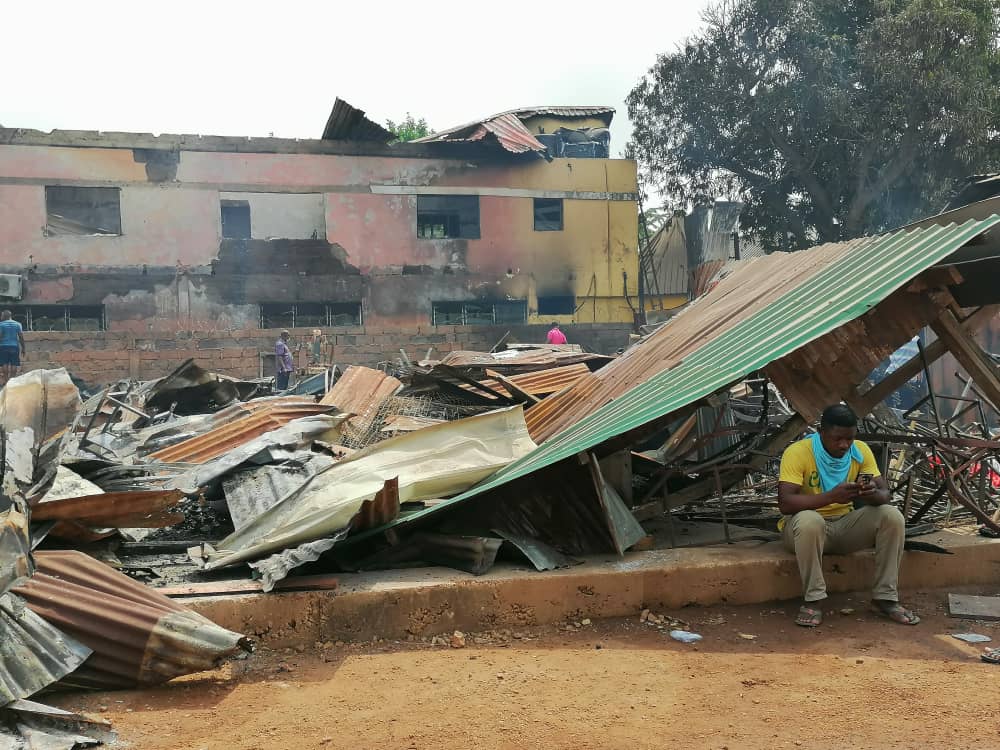 "The fire service people came. They came and they said they thought we are doing them 419 so they just came and had a look at it if it's true before. They didn't bring water," he said.
The local fire service are yet to comment on the incident.