The New Patriotic Party (NPP) Communications Director says former President John Mahama must be seen to be supporting government's fight against the new coronavirus pandemic.
Yaw Buaben Asamoa, speaking on JoyNews' AM Show Wednesday, echoed his party's critique of the opposition National Democratic Congress (NDC) flagbearer's efforts in the battle against the disease.
The NDC presidential nominee, he said, is operating a parallel-like government which is aimed at undermining efforts of the Akufo-Addo administration.
He cited that the constituting of a Covid-19 Technical Team of the NDC and consequent distribution of food packages to the vulnerable by the Team and the NDC leader were unnecessary politicking.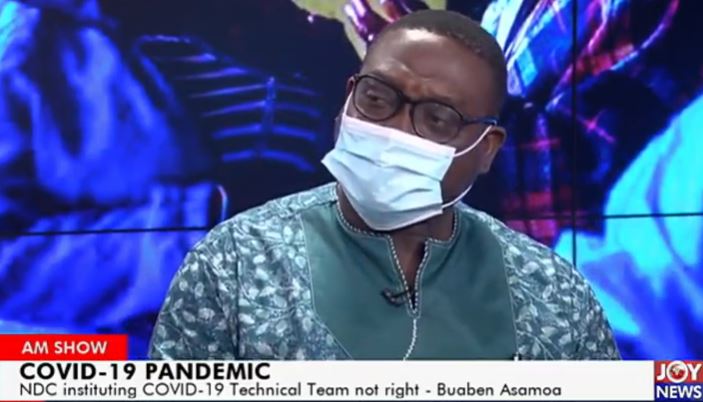 This, Buaben Asamoa said, is not best practice.
According to him, such support packages should be sent to the national pool for distribution.
"We expect everybody to be behind the president. It does not detract from your identity as an opposition political leader," he said.
The Adentan MP also faulted John Mahama's live telecast addresses.
He said the addresses, delivered with the national flag behind Mahama while he is criticising government efforts are not the best.
"Mahama can go to the Jubilee House and request an audience with the president and nobody would stop him," the legislator said.
But responding to the NPP communicator, Ketu South MP, Fifi Kwetey said the presidency and the NPP are hypocrites.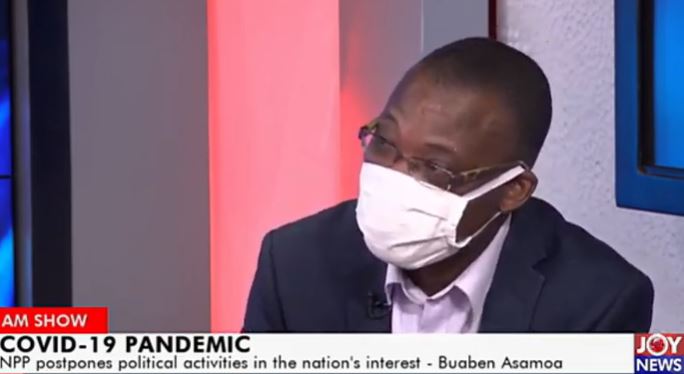 He said the NPP's call for opposition parties to bring their quota to government for disbursement is because they want to control the entire narrative in the Covid-19 crisis.
The NPP and government are a group of "insecure" people, Mr Kwetey said, adding they are just being unreceptive to competition.