Mfantsiman Senior High School has won this year's edition of the cooking competition organised by the Ghana Education Service (GES) dubbed Onga Cook Art.
The second edition of the competition took place on Saturday at the premises of Labone Senior High School in Accra.
The competition kicked off from the regional stages as the schools competed at the regional level to qualify for the national stage for an ultimate winner.
In all 25 schools eventually qualified for the national stage and only five made it to the grand finale.
The five schools that made it to the grand finale included Kumasi Anglican SHS, Archbishop Porter Girls SHS, Mfantsiman SHS, Ghana SHS and Aburi Girls SHS.
Their finale task menu was for the contestants to prepare a starter and a main meal.
The starter was to either be soup or salad using local ingredients and the main meal should contain protein and carbohydrates.
The students had one hour to finish the task. In the end, each school pulled through with an amazing starter with a main meal. However, just one school could be the winner.
Kumasi Anglican Senior High School came fifth, Aburi Girls SHS came fourth, Archbishop Porter Girls SHS came third and Ghana SHS came second.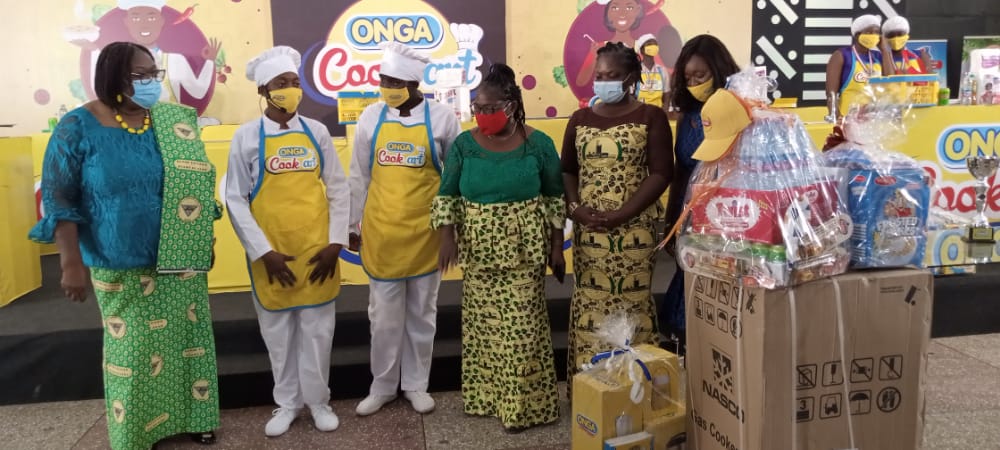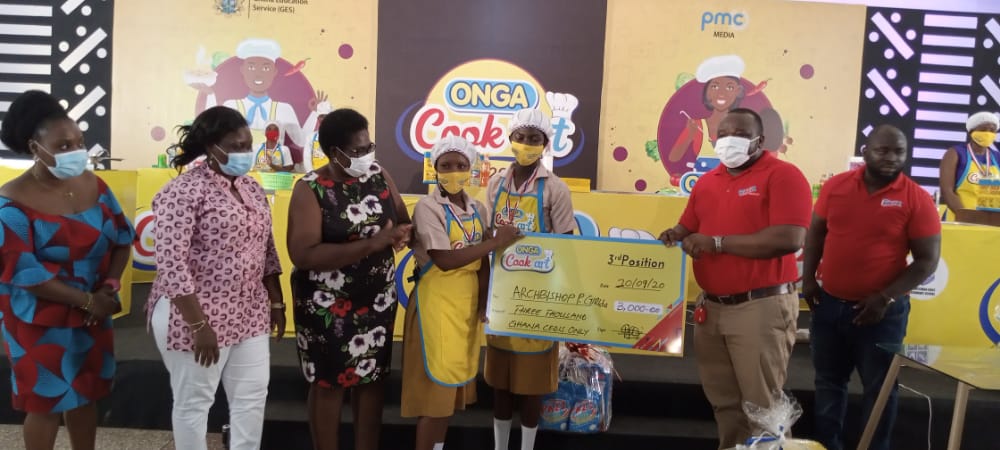 Mfantsiman SHS were adjudged the champions for the 2020 edition of the National Onga Cook Art competition.
They took home a cash prize of ¢100,000 and other amazing prizes from Onga, Yazz and Planet.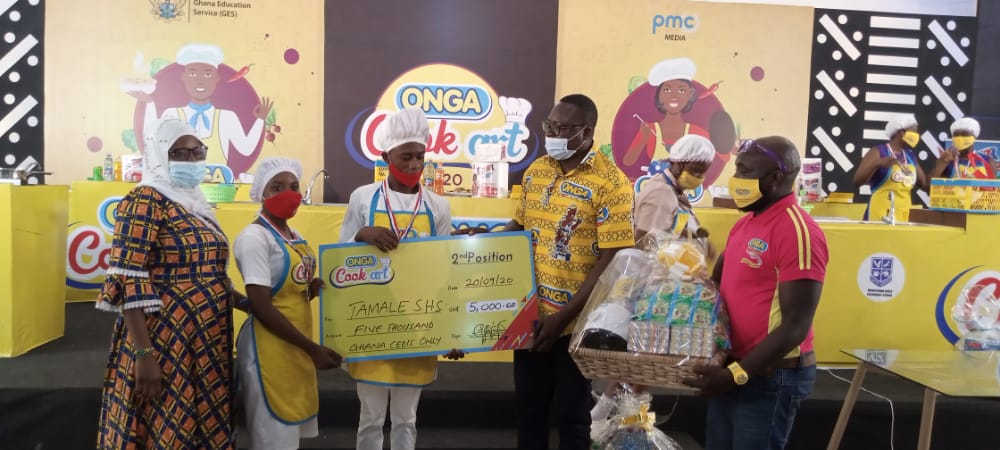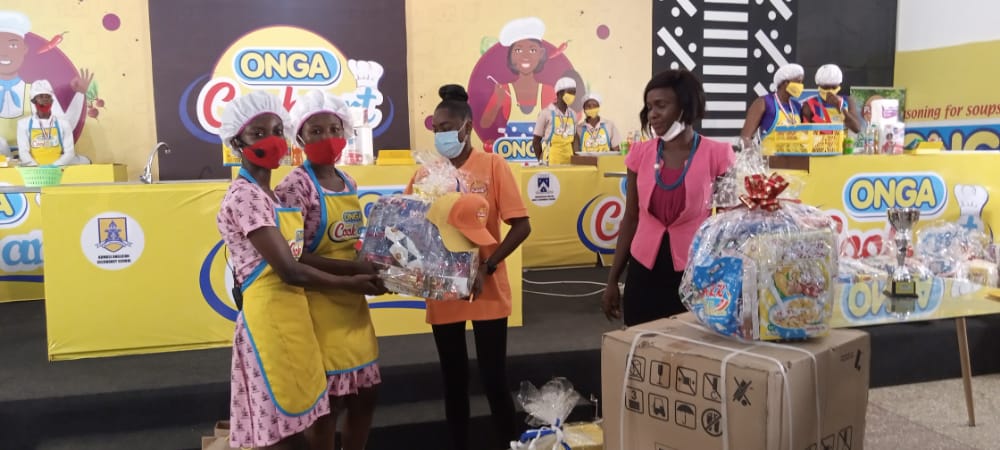 The Onga Cook Art competition was by GES in collaboration with PMC Media and Joy Prime. It was sponsored by Onga Ghana, Lexta Ghana and Twillium Ghana Limited.