The Minority in Parliament on Wednesday greeted the 2022 State of the Nation Address delivered by President Akufo-Addo with chants of 'help us to resist oppressor's rule'.
After the House moved the motion to adjourn sitting, the Ghana National Anthem was played to bring the national event to a successful end.
But when the military brass band concluded their performance, the Minority side continued to shout out the last stanza of the anthem composed by Philip Gbeho, which enjoins Ghanaians to resist any form of oppression.
"And help us to resist oppressor's rule – With all our will and might for evermore," they chanted.
Prior to the chant that went on close to a minute, Minority leader, Haruna Iddrisu, said President Akufo-Addo willingly downplayed the harsh reality of the Ghanaian economy during his address.
"We expected him to deliver the true state of the nation address which will reflect the very hardship and suffering of the Ghanaian people," he said.
According to him, the President does not have the confidence to even to talk about the state of the economy as he filled his address with promises and slogans.
He assured of the Minority's readiness to "debate them and to prove a credible alternative led by John Mahama."
Akufo-Addo delivers 2022 State of the Nation Address
On the economy, President Akufo-Addo admitted that the Russian-Ukraine crisis is having an adverse effect on the country. However, government has taken the necessary measures to mitigate the effects.
"The difficulties of the time notwithstanding, we intend to continue to grow this economy and bring prosperity. That will only happen when we continue to invest in the future," the President said.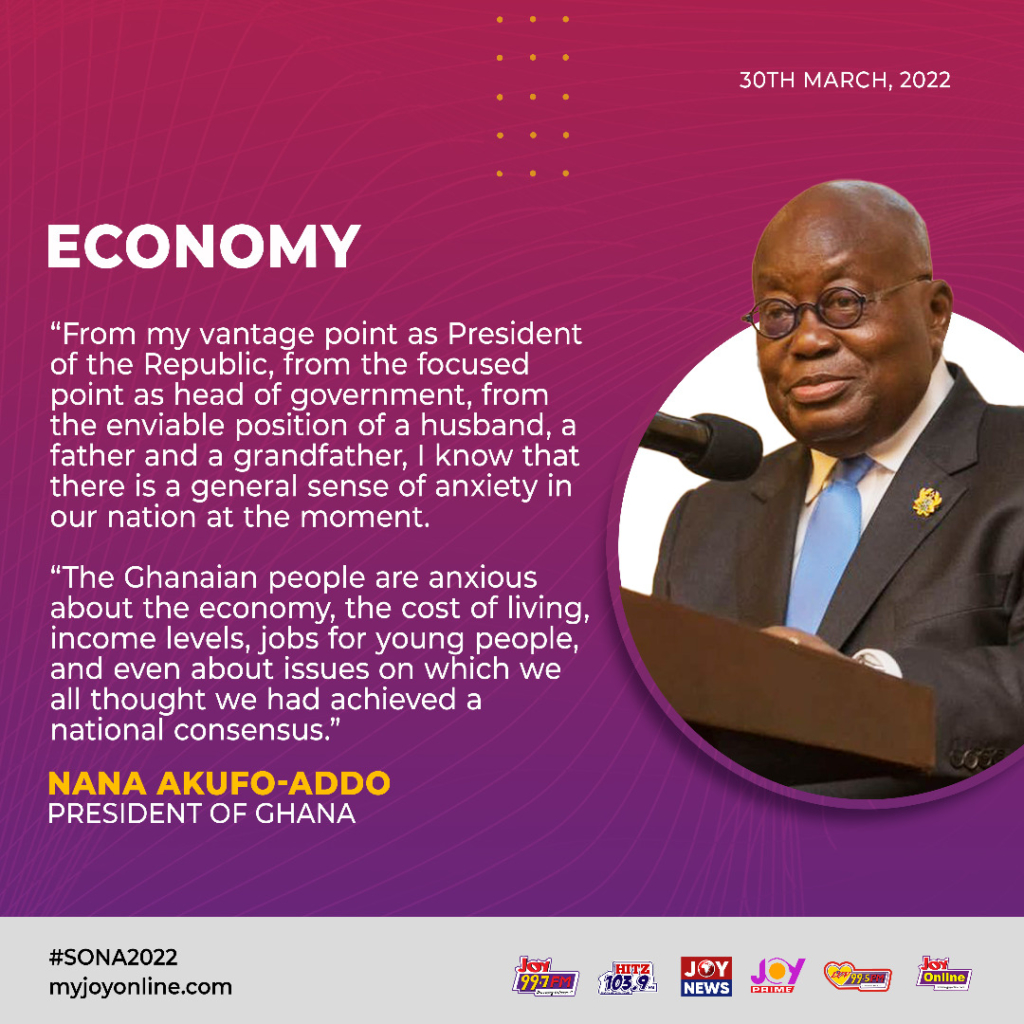 On employment and health, he noted that the Agenda 111 – an "ambitious project" meant to address some shortcomings in the sector of health will provide 33,900 jobs for construction workers and 34,300 jobs for the health workers.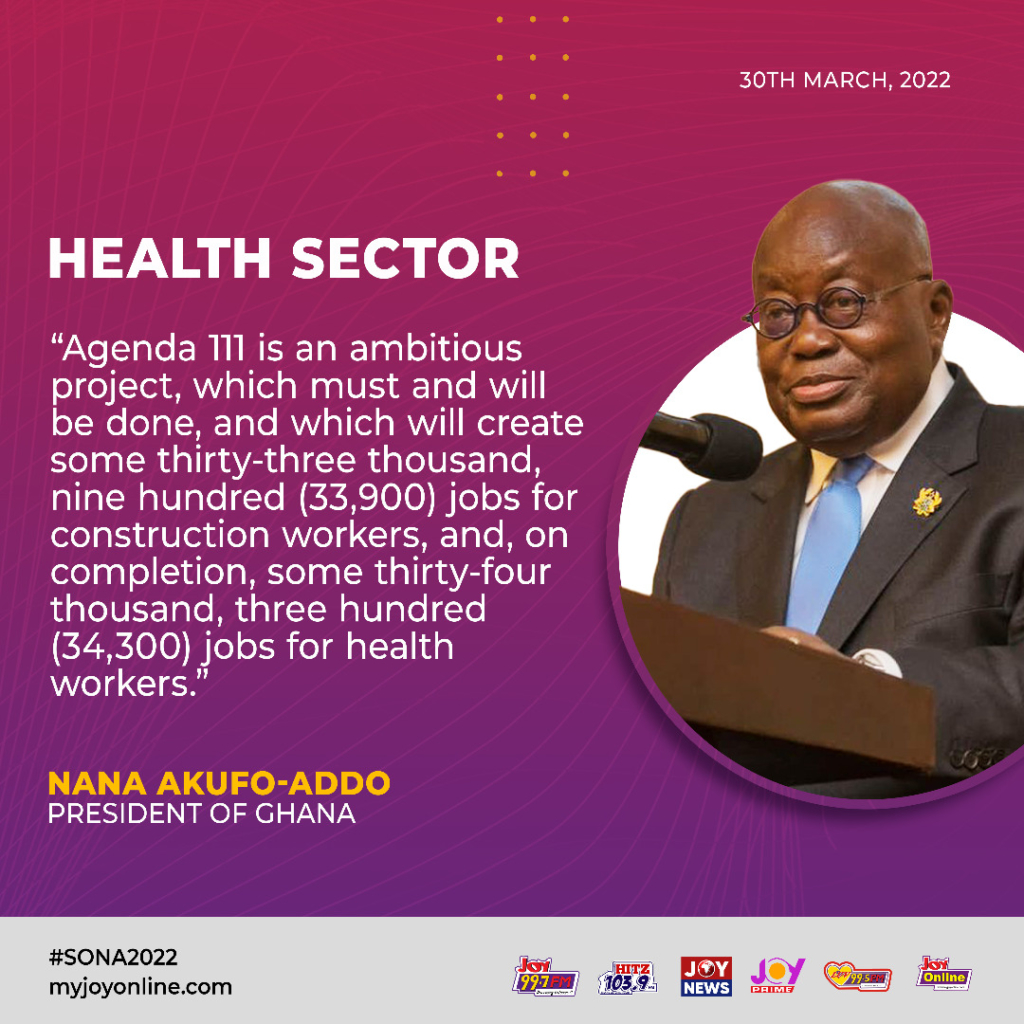 Addressing the growth of the creative arts, fashion and film industry, the President said work on the Creative Arts Senior High School is 70% complete.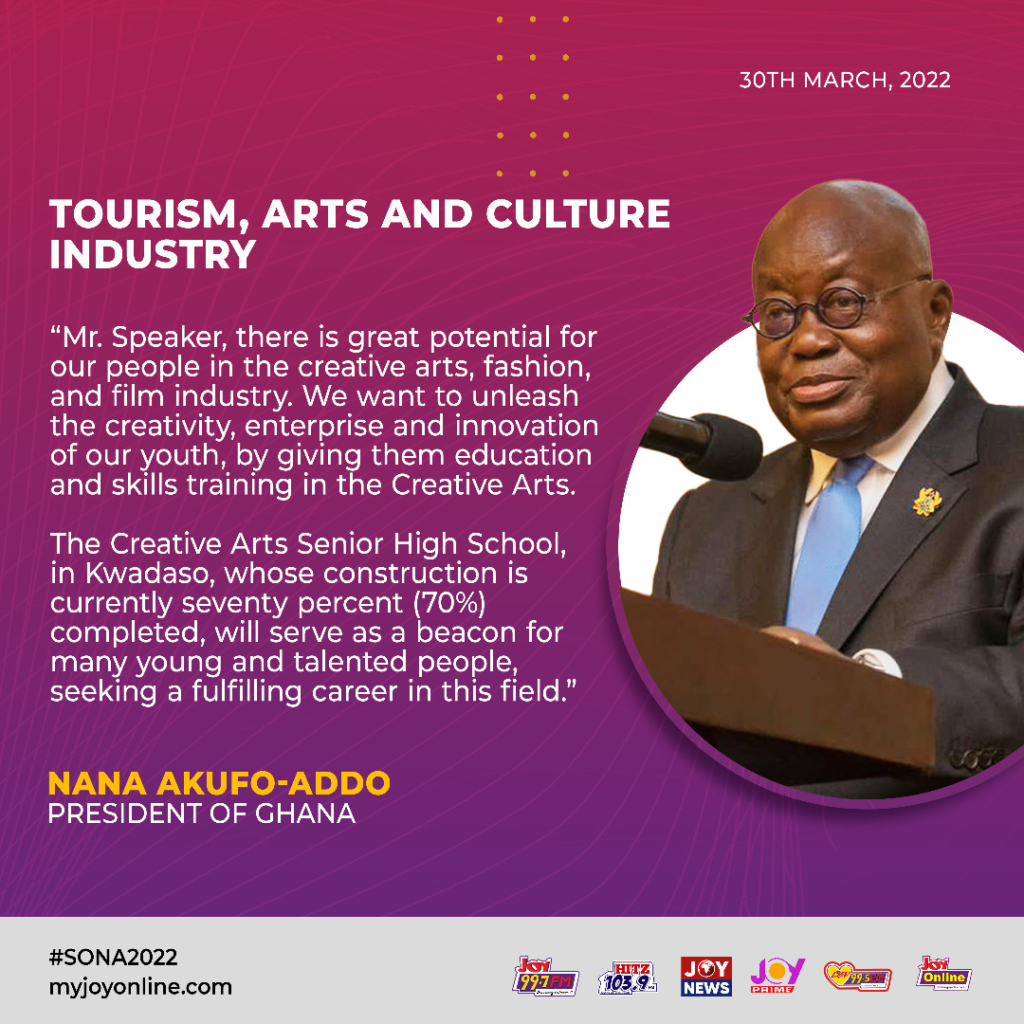 DISCLAIMER: The Views, Comments, Opinions, Contributions and Statements made by Readers and Contributors on this platform do not necessarily represent the views or policy of Multimedia Group Limited.