The Minority in Parliament has expressed disappointment in the government for its failure to procure additional Covid-19 vaccines to vaccinate the targeted 20 million Ghanaians.
According to the NDC MPs, Parliament in the 2021 budget estimates approved the allocation of $420 million for the procurement of 42 million jabs of Covid-19 vaccines targeted at vaccinating 20million Ghanaians by the end of the year.
But government has failed to utilize the money approved by the House.
"We find it rather unfortunate that after provisions were made in this year's budget for the procurement of vaccines and the assurance of President Akufo-Addo, not a single vaccine has been procured by government for Ghanaians," Minority Spokesperson on Health, Kwabena Mintah Akandoh said on Sunday.
Addressing the press, Mr. Mintah Akandoh questioned why the government has failed to meet the 8 weeks deadline to administer the second dose for people who took the first jab, adding that, "this has the potential to make some desperate Ghanaians procure from unauthorized sources substandard jabs of Covid-19 vaccines in order to extend the protections they have after taking their first jabs."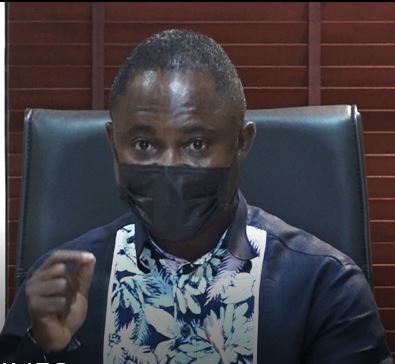 He, therefore, urged the government to expedite action on the procurement of vaccines to protect Ghanaians from the virus since some countries have begun to experience a third wave of Covid-19 infections.
The Juaboso MP also called on government to invest in research on Covid-19 vaccines .
"Government should also provide adequate funding for medical research agencies to conduct clinical trials on the various vaccines in the country. We cannot continue to depend on generic research results on the impact of vaccines on general populations.
"We must conduct our own localised research in order to have country-specific results that will inform our strategy and tactical development. We, therefore, urge government to get back to the drawing board and put in place an effective plan that is not highly dependent on one manufacturer and procure the 17.6 million doses of Covid-19 vaccines in order to meet the President's June deadline," he said.