Actress, model and activist April Ashley has been hailed as a "trans trailblazer" following her death at the age of 86.
Ashley became only the second Briton to undergo male-to-female gender reassignment surgery, in 1960.
She was later photographed for British Vogue and appeared opposite Joan Collins in the film Road to Hong Kong.
Ashley was made an MBE in 2012 for her campaigning work for the transgender community.
Singer Boy George tweeted: "RIP April Ashley! A force of nature and transgender high priestess!"
LGBT campaigner Peter Tatchell called her "the GREAT trans trailblazer for decades" and a "hero".
Ashley was born to a working-class family in Liverpool in 1935 as one of nine children, and joined the merchant navy as a teenager.
After repeated suicide attempts, she was put ashore and spent time in a psychiatric unit, before moving to London in 1955 and then to Paris.
While in Paris, she saved money for her gender reassignment procedure while performing at the Le Carrousel nightclub, which was famous for its drag acts.
She had the operation in Casablanca, Morocco, in 1960, and later said becoming a woman made her the happiest she had ever been.
Once back in England, she obtained a passport and driving licence which identified her as female.
As a model, Ashley was photographed for Vogue, while her film credits as an actress included a small role in Road to Hong Kong alongside Bob Hope, Bing Crosby and Joan Collins.
However, it was not widely known that she was transgender, and her career was cut short in 1961 after the Sunday People newspaper outed her.
In 1963, Ashley married aristocrat Arthur Cameron Corbett in Gibraltar.
Their divorce in 1970 became a landmark legal ruling when the judge ruled that she remained a biological man and it was not possible to legally change sex, which therefore rendered the marriage invalid.
Despite the humiliation, she rallied and opened a restaurant, April and Desmond's, in Knightsbridge – but eventually the attention she received from the court case became too much and, following a heart attack in 1975, she retreated to Hay-on-Wye and later the US west coast.
She returned to Britain decades later, in 2005, when she was legally recognised as female in light of the Gender Recognition Act.
In 2012, a year-long exhibition dedicated to Ashley's life opened at Liverpool Museum.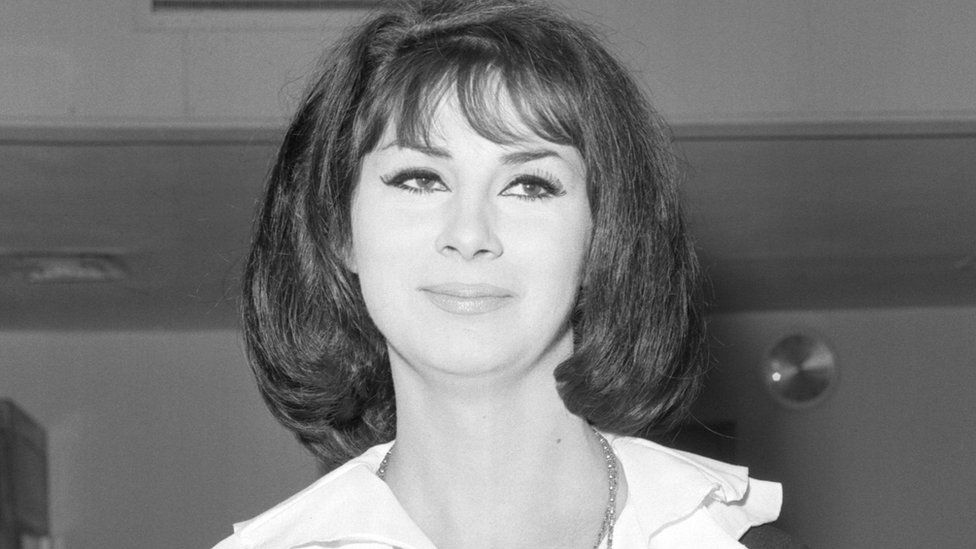 Reflecting on her life in an interview, she said: "They were mad, wonderful times. Why not enjoy them? That's always been my philosophy.
"I know more than anyone how people can judge, but I also know if you are true to yourself, that's all that matters."
She advised the actor Eddie Redmayne, in 2015, on how to play a trans woman for his film The Danish Girl, and was thanked in the film's credits.
Following the news of her death, artist Daniel Lismore said Ashley was "a pioneer, hero and icon", while ITV presenter Lorraine Kelly described her as "one hell of a classy lady".
A true trailblazer of the trans community has left us. April Ashley MBE was the definition of grace and humility, despite having fought hard throughout her life for her place in society.
A true queen. Gone, but never forgotten. Rest in power.❤️🏳️‍⚧️ pic.twitter.com/zxObWfjGX3

— Jake Graf (@JakeGraf1) December 28, 2021
Writer and presenter Juno Dawson tweeted: "I met [Ashley] just once, and honestly, it was like meeting the queen. The poise, the grace. An icon."
Radio host Stephanie Hirst said "[Ashley's] presence, glamour and pure trailblazing gave others hope," while writer and actor Jake Graf described her as "a true hero and legend of the trans community".