Musician Nii Funny has apologised for comments he made about Ga women during a recent interview.
The singer, in an interview on Okay FM, had said that not only were Ga women afraid of him they also did not like working and begged for money.
He stated that the level at which they asked for money was "too much".
This, he stated, was the reason he married outside his ethnicity.
There has been a lot of backlash following Nii Funny's comment.
But, in a press release titled "I am sorry", the singer apologised to Ga women noting that it was not his intention to use his experience with Ga women to attack others.
"I cannot damage the reputation of all Ga women. I know and I have read of several illustrious Ga women in all sectors of development from commerce to religion to politics to global leadership to invention and several Ga mothers who are the breadwinners of their homes: Ga women of repute, worthy of emulation," he wrote.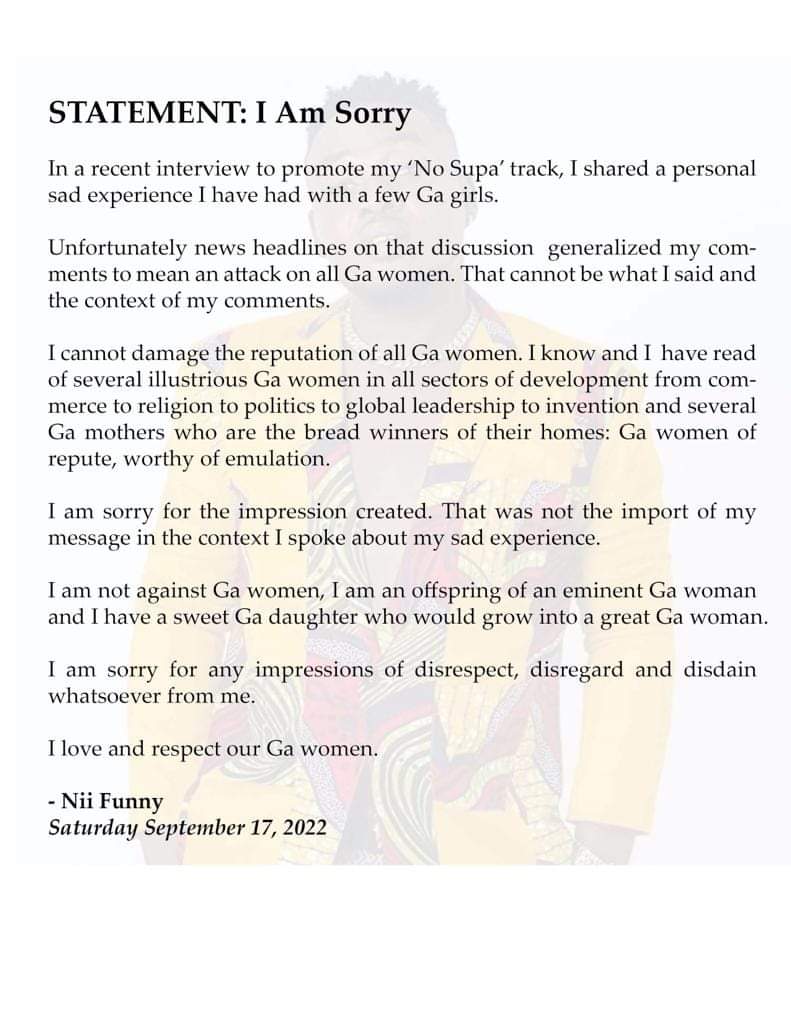 Nii Funny added that "I am sorry for the impression created. That was not the import of my message in the context I spoke about my sad experience.
"I am not against Ga women, I am an offspring of an eminent Ga woman and I have a sweet Ga daughter who would grow into a great Ga woman."
The singer noted that he has love and respect for Ga women adding "I am sorry for any impressions of disrespect, disregard and disdain whatsoever from me."