Award-winning musician Edem believes the role of his mother in making him a responsible man cannot be underestimated.
The singer said Mrs Theresa Agbeve was instrumental to his development as far as his personal life and music career is concerned.
He made these comments in a yet-to-be aired edition of E Vibes.
"I keep saying that women are powerful. I can't begin to overstate that and let every woman know that because whatever your mum tells you puts you on your path in life," he told Becky.
Speaking in the show scheduled to be aired on October 4 at 8:30 am on JoyNews, Edem described his mother as "the real 'Gbevu' Mama."
The musician, known in real life as Denning Hotor Edem, dedicated his new EP, Mood Swings, to his late mother for her immense contribution to his existence.
E Vibes which also airs on Joy Prime on Sundays at 6 pm, delves into the background of the country's celebrated personalities.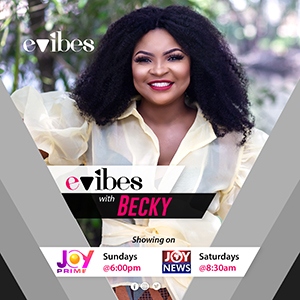 It serves to celebrate persons who are doing tremendous work in their chosen field of work from entertainment to politics, among others.