Before I talk about the substantive issues, think about these news headlines:
– Ghana formed committee to stop gold smuggling – at a time the country lost $9b – Ghana Business News (Apr 8, 2023)
– Unaccounted gold export: Ghana lost $1.1b in 2 years – GNBC News (January13, 2023)
– Ghana loses over $2bn in taxes to undervaluation of gold exports – MyJoyOnline.com (January 26, 2022)
– Ghana lost $8 billion in undervaluation of gold exports between 2011 and 2017 – ISSER – Citi Business News(January 31, 2022)
– Missing Gold: How Ghana lost over $6 billion in gold export revenue to major trading partners – iWatch Africa(May 29, 2018)
– In Ghana, 7 billion dollars worth of gold were declared missing – buyinggold.ch (January 2018)
– $5 Billion 2016 Gold Export Missing- Prez Akuffo Addo –gepaghana.org – (January 18, 2018)
But wait…..
President Nana Akufo-Addo had revealed that, about $5 billion dollars were unaccounted for in gold exports from Ghana to the United Arab Emirates.
"Speaking during an interaction with the media on Wednesday, January 17, 2018, the President recalled that the Senior Minister, on an official visit to Dubai in the United Arab Emirates, received some praise from people who said: "last year we [UAE] recorded $7 billion worth of Gold imports from Ghana but the President stated that "official records are talking about $2 billion. These are the facts."
Responding to a question on the fight against illegal mining and resulting ban on small-scale mining, President Akufo-Addo said outstanding issues related to illegal mining, including this instance of suspected smuggling still needed to be addressed.
Today we are begging for just $3bn to support our FAILING ECONOMY.
How and why?
President Akufo-Addo's inability to confront the illicit mining disaster in Ghana, which has reached record levels, demands for an immediate censure from the international community. The President has made numerous promises to address this issue, yet his actions have instead caused greater environmental and human life loss.
Ghana's environment and water resources are now at risk due to the country's huge problem with illegal mining. The nation's ecosystem has suffered irreversible harm as a result of this practice, which entails the mining of minerals without the required authorization or regulation. Deforestation, contamination of water supplies, and biodiversity loss as a result of illegal mining activities have grave ramifications for Ghana's long-term survival.
The problem has gotten worse as a result of President Akufo-Addo's lack of action or concrete steps to stop the crisis. His administration has come under fire for allowing illegal mining to continue despite implementing a ban on it in 2017. As a result, there are now more illegal mining operations taking place, and more Chinese nationals are unlawfully mining and exporting gold from Ghana, endangering Ghana's standing as an upstanding member of the international community.
Concerned residents and advocacy groups have launched a wave of protests in response to the President's inactivity, calling for prompt action to put an end to the illegal mining practice in the nation. The government has pledged to take action, but so far there have been few arrests of illegal miners and little efforts to provide alternative livelihoods for those who rely on the mining industry.
The moment has come for the world to intervene and impose sanctions on President Akufo-Addo's government.
Other African nations and the rest of the world will clearly understand from this move that the international community cherishes the preservation of the natural world, the rule of law, and the safety of human life. The penalties will serve as a reminder to other African leaders that they will also suffer repercussions if they fail to address urgent issues impacting their nations and will hold the President accountable for his inactivity.
Environmental protection is an important matter in many developed nations. To protect the ecosystem for future generations, any activity that endangers the environment, such as illicit mining (galamsey) in Ghana, is vigorously combated. In fact, if the leader of a major nation permits environmental destruction, they run the prospect of being charged with a crime and subject to repercussions.
Here are some reasons why other countries take the protection of the environment so seriously:
1. Damage to the ecosystem: Illegal mining, sometimes known as galamsey, can seriously harm the ecosystem. Utilizing hazardous substances like mercury and cyanide can contaminate the water and soil, endangering the long-term health of the local population as well as destroying wildlife habitats. Developed nations take all necessary precautions to stop such actions because they recognize how important it is to safeguard the ecology.
2. Economic Costs: An unhealthy environment can harm other industries, raise healthcare costs, and restrict tourism growth. Developed nations are aware of this and constantly try to protect the environment in order to avoid such expenses.
3. Negative Global Image: In addition to the financial consequences, allowing detrimental acts like galamsey to continue can hurt a nation's standing abroad. Leaders of developed nations must recognize the need of protecting a clean environment because these nations frequently come under scrutiny from groups like the United Nations and environmental organizations.
4. Legal Sanctions: Environmental issues are covered by laws in many developed nations. Environmentally negligent leaders may be subject to legal penalties, such as fines, jail time, and a prohibition from holding public office. People who might disregard environmental laws are discouraged by these laws.
Every community has a crucial duty to protect the environment. For the benefit of future generations, a nation's natural resources must be preserved, and Galamsey and other criminal actions shouldn't be condoned. The environment is a top priority for developed nations, and those in power who fail to safeguard it are subject to harsh legal repercussions. The Ghanaian government needs to pay attention and act decisively to put a stop to galamsey there.
In conclusion, Ghana's illegal mining dilemma is a serious problem that needs to be addressed right away. The international community should impose sanctions on the President because his inaction on this matter is inexcusable. It is essential to employ political and economic pressure to compel the government to act swiftly to end the practice of illicit mining, safeguard human livelihoods in mining communities, and protect the environment. The responsibility to defend Ghana and the entire world must not be shied away from by the international community.
Last but not least, if you have any desire in serving Ghana, dear IMF and WORLD BANK, please be brave and ask our manager to be a LEADER.
YETE SIKA SO (to wit "we are sitting on money") ……..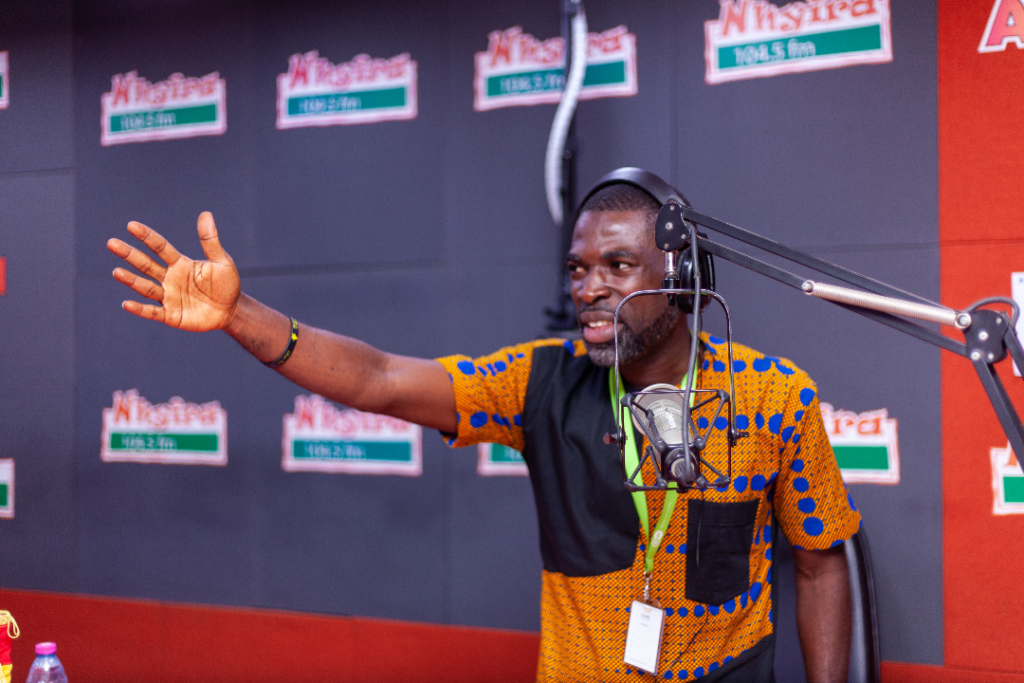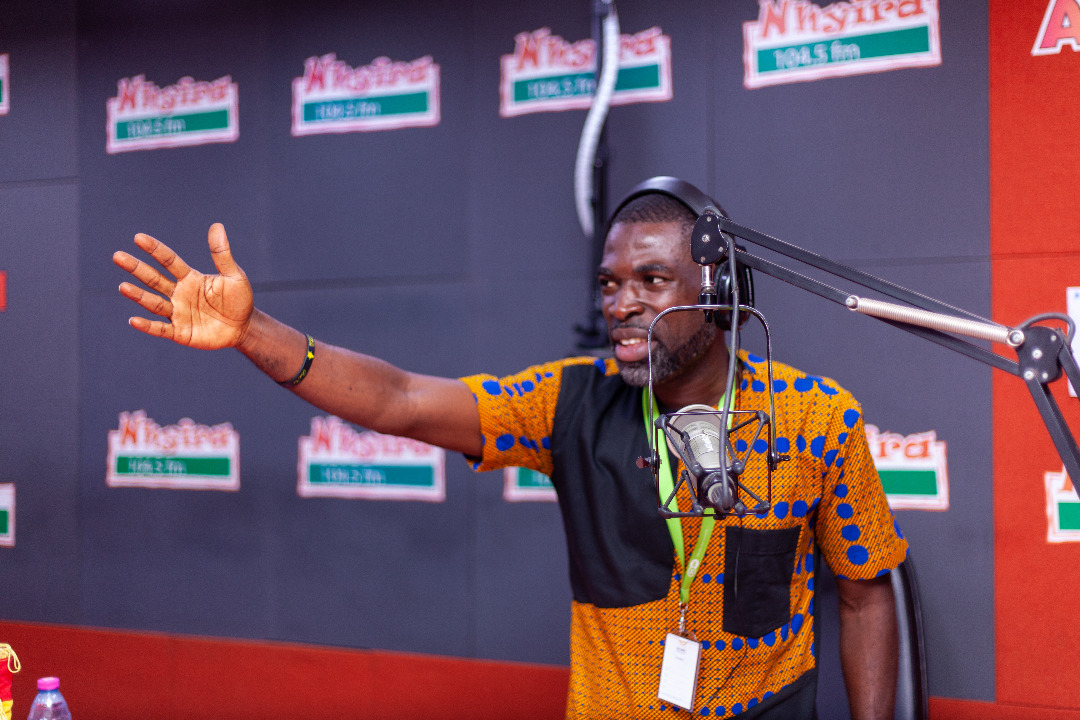 Nana Kwadwo Jantuah is a broadcast journalist, sustainability advocate and a PhD student at UNICAF University.
DISCLAIMER: The Views, Comments, Opinions, Contributions and Statements made by Readers and Contributors on this platform do not necessarily represent the views or policy of Multimedia Group Limited.