The New Patriotic Party parliamentary candidate of the Afadzato South, Etornam Flolu says members of the opposition National Democratic Congress (NDC) only become virtuous when in opposition.
His comments come after the NDC Hohoe constituency Chairman, George Bright Anni Bansah accused the NPP of being dishonest to citizens particularly people of the Volta Region.
Discussing the construction of the Eastern Corridor road on Joy News' The Ballot Box Friday, Mr Bansah claimed the Akufo-Addo government abandoned the project after assuming office.
But, the NPP parliamentary candidate described the NDC chairman's statement as 'laughable' since construction is still ongoing.
"The NDC only knows how to tell the truth when in opposition. When they are in opposition they demand the truth.
"But what is the reality, you had the opportunity to construct this road [Eastern Corridor Road], you [NDC] refused, you didn't do it. You took the people of Volta Region for granted and now you are inciting others."
Mr Flolu who doubles as District Chief Executive for Afadzato South stressed that the Mahama-administration rather neglected the Eastern corridor road a year after former President John Evans Atta Mills passed on.
He quizzed, "If you had done this road from 2012, will we be sitting here talking about this road now?"
The DCE then insisted that the NPP under the government of Akufo-Addo is continuing the unfinished works of the NDC since it all forms part of national development.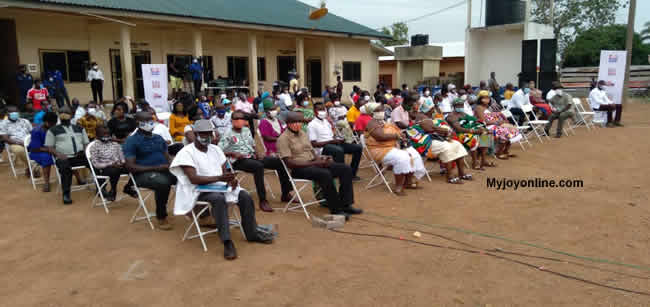 The Eastern Corridor Road was commissioned in 2011 by former President Atta-Mill, a project which sought to connect the capital, Accra, to the northern hinterland and across borders to the Sahel region.
However, nine years after the sod-cutting, the project is still uncompleted due to certain delays.