The Bank of England has written to UK banks asking them how ready they are if interest rates were cut to zero or turned negative.
The UK would be following countries such as Japan and Switzerland if it cut borrowing costs to such a low figure.
"We are requesting specific information about your firm's current readiness," the bank's deputy governor, Sam Woods, said in the letter to banks.
The Bank of England cut rates to the current historic low of 0.1% in March. Mr Woods said he wanted to know if the banks would face technological challenges if rates should turn negative.
"We are also seeking to understand whether there may be potential for short-term solutions or workarounds, as well as permanent systems changes," he said.
The past few years have been marked by outages and other problems with the computer systems of various British banks.
Last year, MPs condemned the level of IT failures at banks, warning that financial levies on firms and more regulation may be needed.
While the Bank of England may set its base rate below zero, it is unlikely most consumers will immediately enter the topsy-turvy world of being paid to borrow money.
Those on fixed-rate mortgages will see no difference, while variable-rate mortgage terms often state that borrowers will never pay less than zero.
Savers with deep pockets such as the wealthy and the banks themselves, may be charged to deposit their money.
Banks depositing cash overnight at the European Central Bank currently pay 0.5% to do so. In November, Swiss bank UBS began charging up to 0.75% for cash deposits from wealthy clients.
For some years the Bank of England and financial regulators have been pretty sceptical about the use of negative interest rates.
Rewarding borrowers and punishing savers would certainly be a difficult communications task.
But the reason for scepticism repeatedly communicated to me was the structure of the UK financial system.
Building societies, in particular, are reliant on the difference between the interest rates they pay and they receive – the net interest margin. It is tough enough at the current record low rates of interest.
To be clear, should the move materialise, typical savers and borrowers should not be immediately affected by this new world – although a Danish bank did launch a negative interest rate mortgage last year.
The move would mainly affect the plumbing of the financial system, basically institutional bank accounts at the Bank of England.
The point would be to penalise hoarding of cash, and provide incentives to spend and invest. The evidence from other countries that have dabbled in these rates is mixed.
Today's move is designed to get financial institutions ready internally, especially in terms of computer systems, to cope with either a zero rate or a negative one.
It removes a barrier against the option of this radical policy, though far from guarantees it.
The Bank of England is demonstrating that it has not run out of weapons, as the recovery slows and profound uncertainties of the pandemic and post-Brexit trade with the EU loom large.
The banks have until 12 November to respond to the central bank's request.
Investors are betting on a rate cut below zero in May, the Reuters news agency has reported.
While a cut in rates would squeeze the profit margins of lenders, the central banks did not ask about the risks of this, sticking to questions about its practicality.
What are negative interest rates?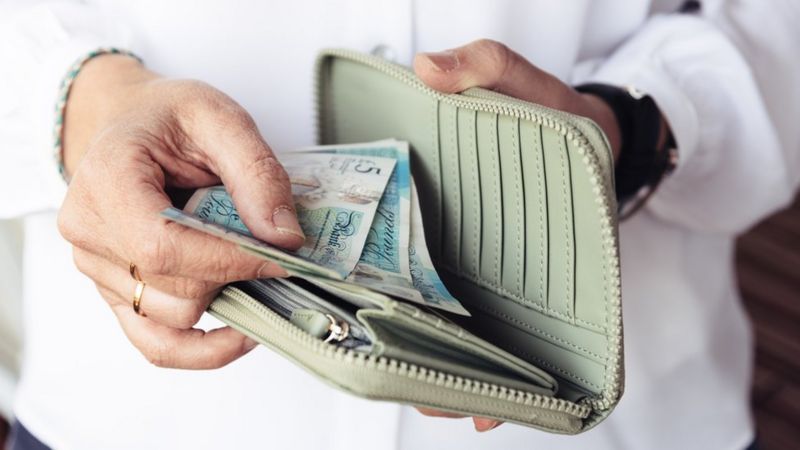 The term "interest rates" is often used interchangeably with the Bank of England base rate.
Described as the "single most important interest rate in the UK", the base rate determines how much interest the Bank of England pays to financial institutions that hold money with it, and what it charges them to borrow.
High Street banks also use it to determine how much interest they pay to savers, as well as what they charge people who take out a loan or mortgage.
The Bank of England usually lowers interest rates when it wants people to spend more and save less.
In theory, taking interest rates below zero should have the same effect. But in practice, it's a bit more complicated.
DISCLAIMER: The Views, Comments, Opinions, Contributions and Statements made by Readers and Contributors on this platform do not necessarily represent the views or policy of Multimedia Group Limited.