Vice President of IMANI Africa, Bright Simons, has described the new revision to the terms of the Domestic Debt Exchange Programme as more complex.
According to him, though the government has made concessions, the rush and refusal to co-create prevented broad consensus among stakeholders.
"So come February 7, 2022, the majority of pensioners, overseas holders and individuals will not sign on. Participation will thus be < 70%".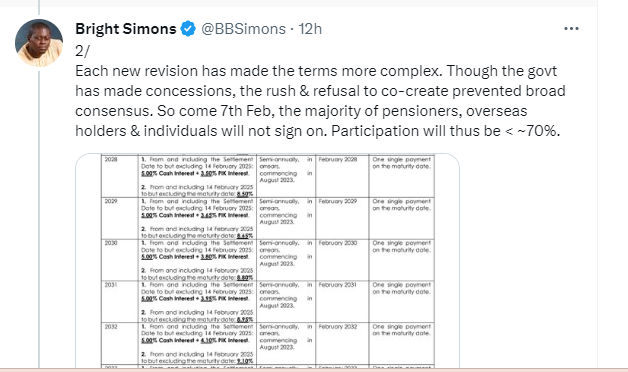 Some of the terms include no selling restrictions which states that "the New Bond Documentation will not restrict the ability of the New Bonds to be traded in the secondary markets".
Again regarding financial terms of the new bonds, it stated that "Interest on the New Bonds will be paid in cash ("Cash Interest"), except that with respect to the New General Bonds only, and only during the period from and including the Settlement Date to but excluding 14 February 2025, the Republic will pay a specified portion of the interest by instead increasing the principal amount of such New General Bonds".
Mr. Simons also asked "48 hours to deadline of Ghana's debt exchange programme, where are we?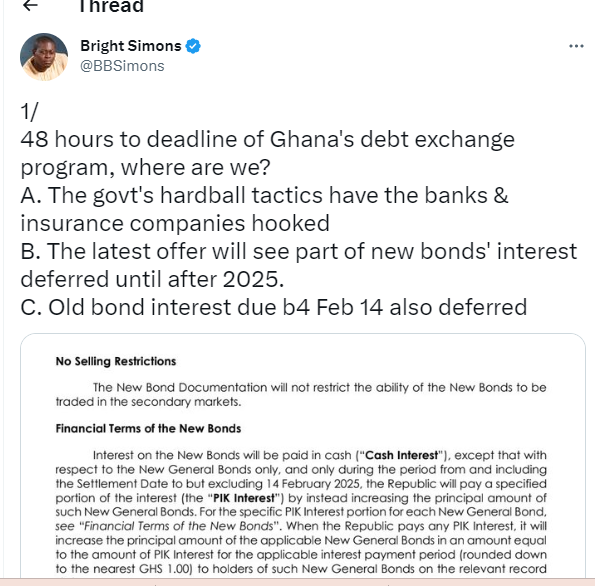 "The government hardball tactics have the banks and insurance companies hooked. The latest offer will see part of new bond's interest deferred until after 2025. Old bond interest before February 14 also deferred", he added.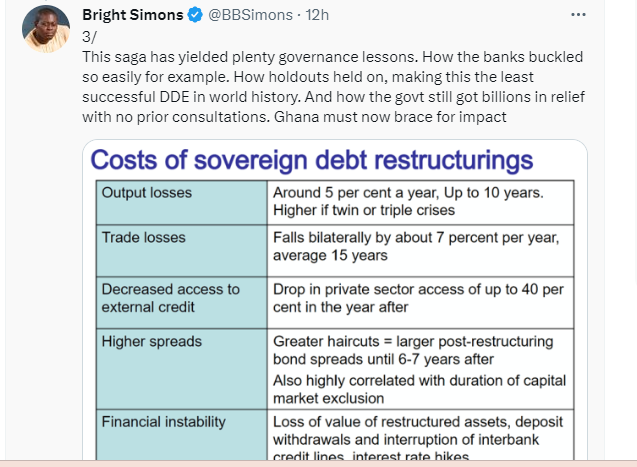 Meanwhile, interest payments on old bonds maturing today and on February 20 are likely to be deferred.
DISCLAIMER: The Views, Comments, Opinions, Contributions and Statements made by Readers and Contributors on this platform do not necessarily represent the views or policy of Multimedia Group Limited.