Adolescent and youth advocacy Non-Governmental Organisation (NGO), School of Thoughts Ghana, has organized a sensitization programme for eighty (80) female students in the West Mamprusi Municipality to educate them on the implications of teenage pregnancy.
The engagement, dubbed "Teens' Talk", was held in partnership with the Ghana Girl Guides Association in a bid to school the participants on the importance of adolescent reproductive health education.
The engagement brought together a Board Member of CAMFED Ghana, Mrs Freda Tia, Associate Professor of Florida A&M University and President of Global Health Institute, Dr. Dokurugu Yussif, Head of Girl Child Education for the West Mamprusi Municipal Education Directorate, Mrs Rhoda Bajaba, Representative of Marie Stopes International, Mrs Priscilla Wiafe, and Mr Daniel Bajaba, Chairman of the Conference of Heads of Basic Schools, North East region.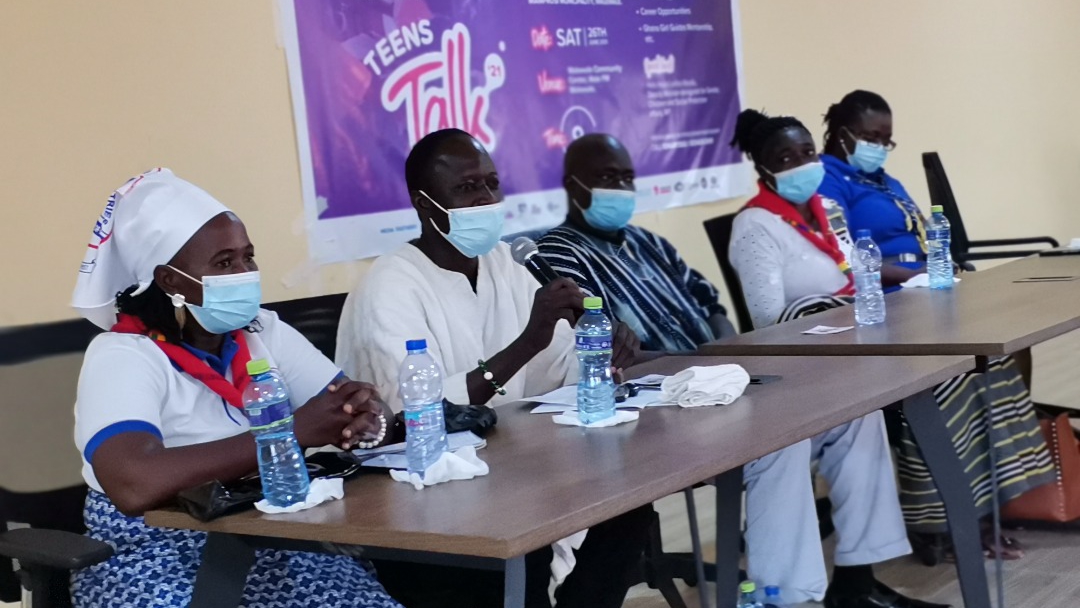 They educated the students on the dangers of engaging in sexual activities at an early age and advised them on the need to strive for excellence.
Among other things, the engagement was to fight against the surge in teenage pregnancy cases in the North East region, which currently stands at 3,780 cases.
With support from the Member of Parliament of West Mamprusi Municipality, Hon Lariba Abudu and the Municipal Chief Executive, Hon Arimeyaw Somo, about 9 schools were brought together at the Walewale Community Center.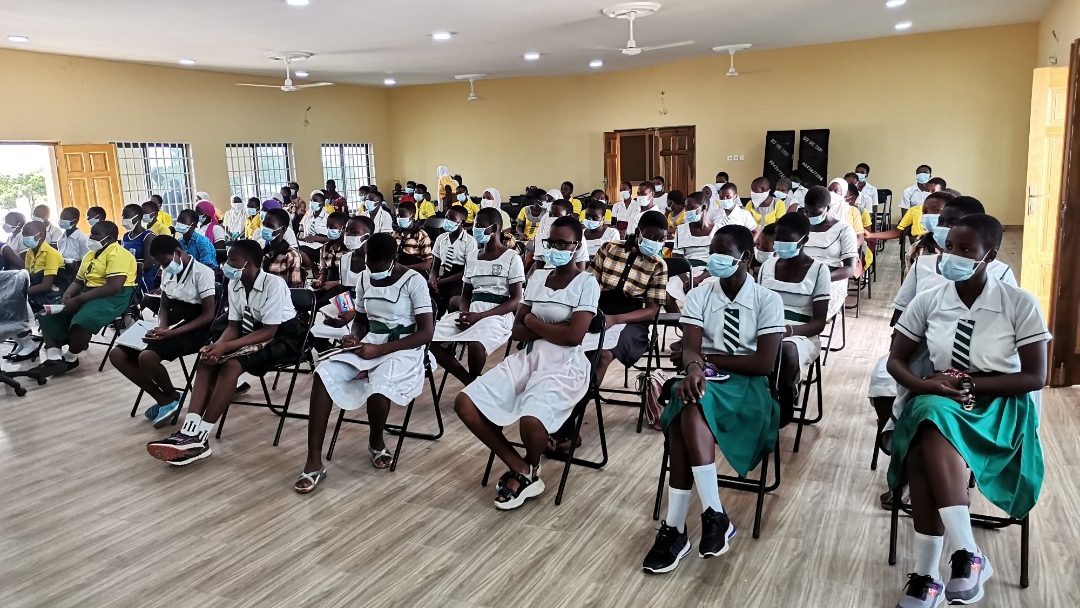 Founder of School of Thoughts Ghana, Mr. Abraham Agoni, believes that, "the fight against teenage pregnancy in this country is as important as the fight against COVID-19. If you look at the effects of teenage pregnancy in our communities, it is always a sorry story to talk about; school dropouts, abandoned children, societal neglect and many others. This is why my team and I decided to have this engagement as a starting point towards the fight against teenage pregnancy."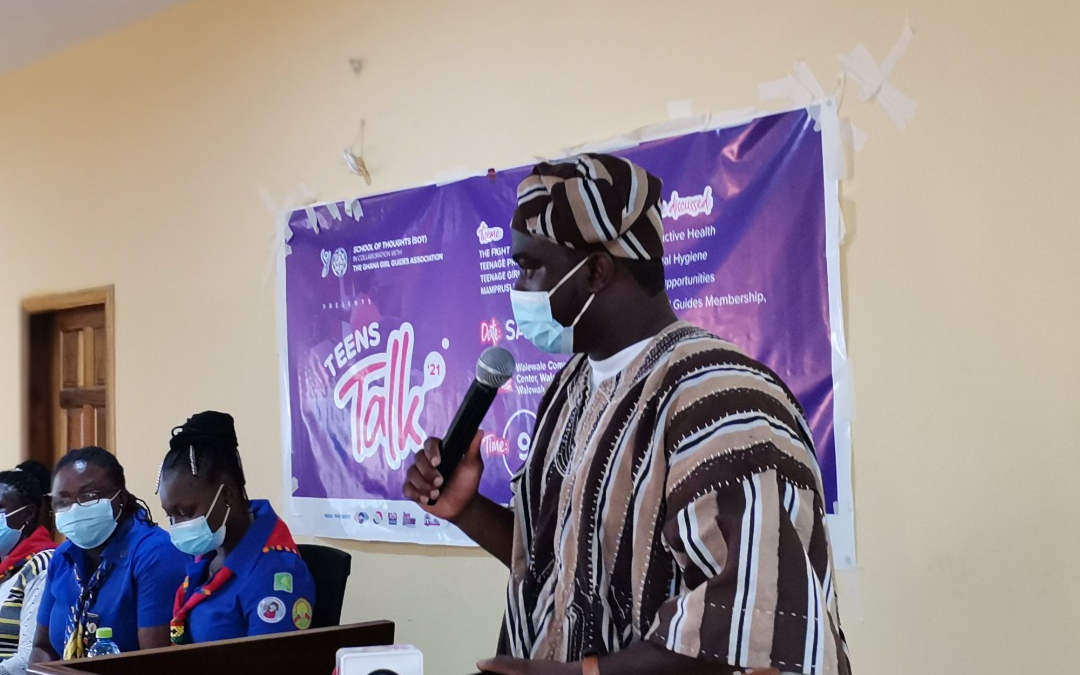 The final year Political Science student of the University of Ghana further implored the youth to be responsible for their society's development.
"If every graduate in Ghana would dedicate a social project to his or her community of origin, no matter how small it is, there would be less to talk about in fixing the country. I believe there are individuals who are willing to support such visions and until we try, we will never succeed. The future is ours and we must not wait till we are given a chance," he added.
About School of Thoughts Ghana
School of Thoughts Ghana is an Non-Governmental Organisation that seeks to bridge the education gap between the rural and urban areas in the country by improving the quality of education in those areas.
It focuses on Human Capacity Development, Advocacy and opportunity creation. Since its inception in 2019, it has reached over 1,000 basic school students in the West Mamprusi Municipality of the North East region.

School of Thoughts Ghana is currently operational in the North Eastern part of Ghana and is open for financial support and partnerships to carry out social projects in the region to improve the quality of education, as well as the living standards of people.
For enquiries on its duties, one can reach the NGO via Facebook at School of Thoughts and email at Schoolofthoughtsgh@gmail.com.