A Non-Governmental Organization (NGO), Women In Need (WIN), is putting smiles on the faces of some girls who dropped out of school in some communities in the Central Region.
Six girls from Onyadze, Mumford, Ajumako Assasan and Enyan Maim in Gomoa West and Ajumako/Enyan/Essiam Districts of the Central Region, have been enrolled by an NGO, Women in Need (WIN), into apprenticeship training to learn dressmaking.
Equal Rights and Opportunities for Women and Girls- EROP Project funded by the Dutch Embassy.
The Equal Rights and Opportunities for Women and Girls Project (EROP) Project is being implemented in partnership with Ghana Sexual & Reproductive Health Rights (GH-SRHR) Alliance and Africa Centre for Human Rights and Sustainable Development-AfCHuRSD, with sponsorship from The Dutch Embassy in Ghana.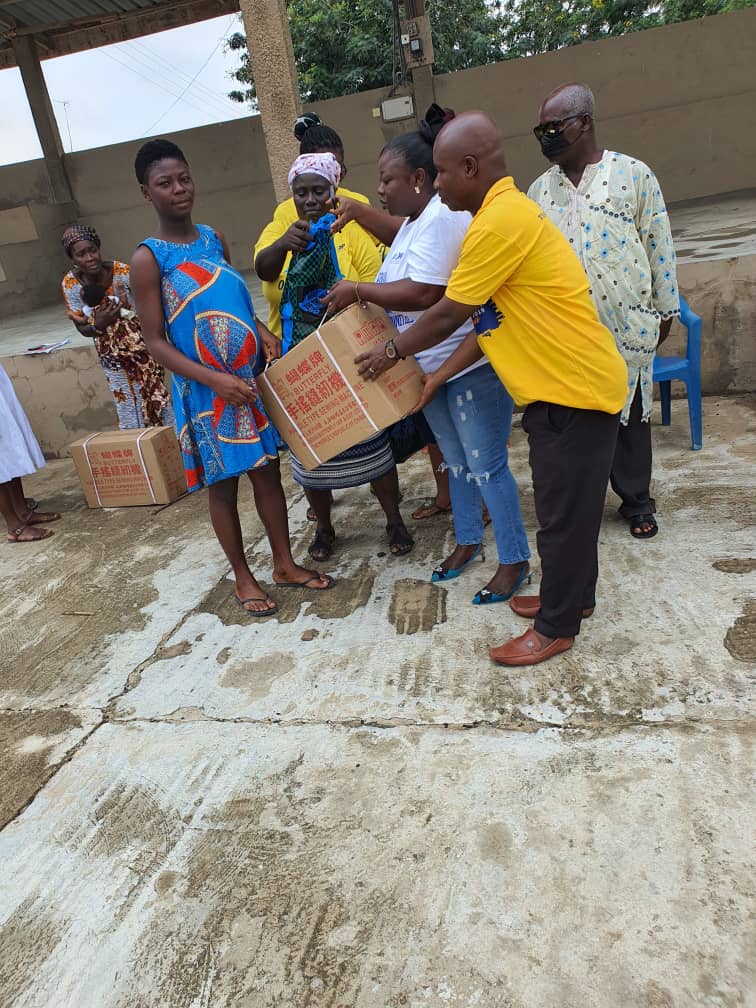 As part of the EROP Project activities, young girls who dropped out of school due to pregnancy or childbirth are to be supported to either enrol back to school or learn a trade of their choice.
Undoubtedly, the Central Region is one of the most affected regions when it comes to teenage pregnancies. The region recorded over 10,000 teenage pregnancies in 2020.
Speaking at the short ceremony, the Executive Director of Women In Need (WIN), Susie Ama Korakoma Arku reiterated, "the EROP Project recognizes this initiative to be crucial in getting these young girls back to the path of self-development, as well as re-integrate them into normal social life".
She further charged the beneficiary parents, the EROP Support Team members and other stakeholders present to support and supervise beneficiaries to successfully complete their training even after the end of the project.
The Gomoa West District officer of Ghana Enterprise Agency, Joris Acheampong, promised to follow up on the girls to check on their progress and to ensure that they are attending training as they should.
On their part, beneficiaries expressed their excitement and appreciation to WIN and promised to make good use of the opportunity and the machine and other items received to obtain a Livelihood.
The District Social Welfare officer of Ajumako/Enyan/Essiam, Madam Abena Serwaa also admonished beneficiaries "to stay focused and learn with all seriousness to be able to make a living for themselves and to support their babies".
She indicated that they should count themselves lucky enough to have benefited from the opportunity since there are many other girls like them in their communities who could not be enrolled.