According to the World Health Organization, over 60 million people in Africa have hepatitis B accounting for over 60,000 deaths annually.
Beyond the high cost of treatment drugs, the drugs are less accessible and come with many side effects.
Fortunately, some Ghanaian scientists are exploring cheaper sources of treatments that are less toxic and readily available.
They have successfully been able to completely cure a hepatitis B patient with a locally made FDA-approved antimalarial drug known as Nibima in a finding contained in the journal Scientific African.
Individuals with chronic HBV infection have an increased risk of liver disease and a type of liver cancer known hepatocellular carcinoma.
Fortunately, Hepatitis B screening, vaccination and treatment are increasingly available in many government and private health facilities.
Screening costs about Ghc 30 and the 3-dose vaccination costs Ghc 40 per dose. If infected, the medication for the 6-month treatment is about Ghc 80 per month.
These costs are not covered by the National Health Insurance program, and many cannot afford them.
Lead investigator, Professor Mohammed Mutocheluh, revealed the locally manufactured herbal formulation known as Nibima has the potency for treating viral hepatitis after proving a 99% anti-viral efficacy.
"Originally, we were working on liver cancer. So, I asked a colleague to see if Cryptolepine, the active ingredient, had any viral effects. Lo and behold, we noticed it had an antiviral property after conducting the research.
"So, we decided to delve into that to see if possibly we can use a locally manufactured herbal preparation which contains the active compound to treat hepatitis. Gladly, we found Nibima," he said.
Prof. Mutocheluh again explained the herbal preparation could provide a cheaper and effective alternative intervention to treat the over 3 million chronically infected persons in Ghana.
"When we calculated how much an individual will be spending buying these foreign drugs, we realized it was expensive. It amounted to at least GHC 1,000 for the 6 months of treatment. And, these drugs also have side effects.
"So we thought that if this herbal preparation works out, it would be cut down cost for infected persons to patronize," he said.
Nibima is an herbal preparation made from the medicinal plant known as, Cryptolepis sanguinolenta.
The medicinal plant is distributed widely across West Africa and is traditionally used for treating bacterial respiratory diseases, hypertension, and diarrhoea.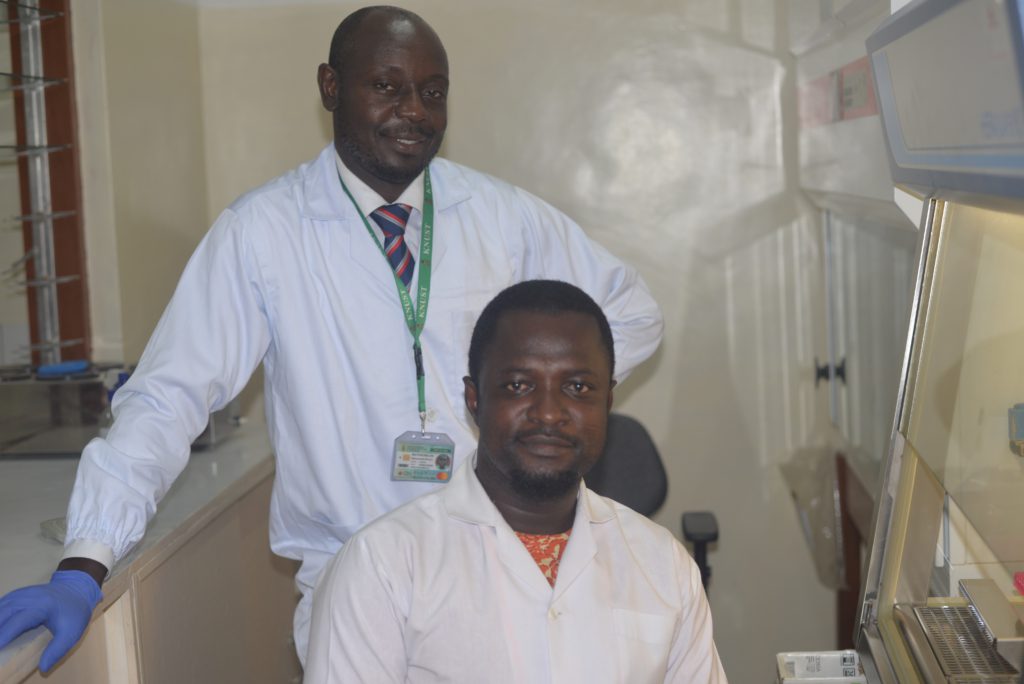 Nibima, manufactured by the Centre of Plant Medicine Research, is an FDA-approved medication for malaria treatment in Ghana.
Co-investigator, Seth Domfeh, revealed the drug had no harmful effects on the kidneys, liver, and blood after it was administered to an infected patient.
"So there was no effect on the three organs, the kidneys, liver, and bone marrow. We looked at the markers and we observed they all fell within their normal range.
"Their values measured at the baseline, after 3 months, and also at 6 months were all within the normal range. Which means the drug had no effects on the organs," he said.
DISCLAIMER: The Views, Comments, Opinions, Contributions and Statements made by Readers and Contributors on this platform do not necessarily represent the views or policy of Multimedia Group Limited.