The Nobel Trust Herbal Clinic has been recognised as the Best Liver Treatment Centre of the Year.
At the 5th edition of the West African Traditional Alternative Medical Award, Nobel Trust Herbal Clinic received the accolade for its mastery in treating liver-related complications.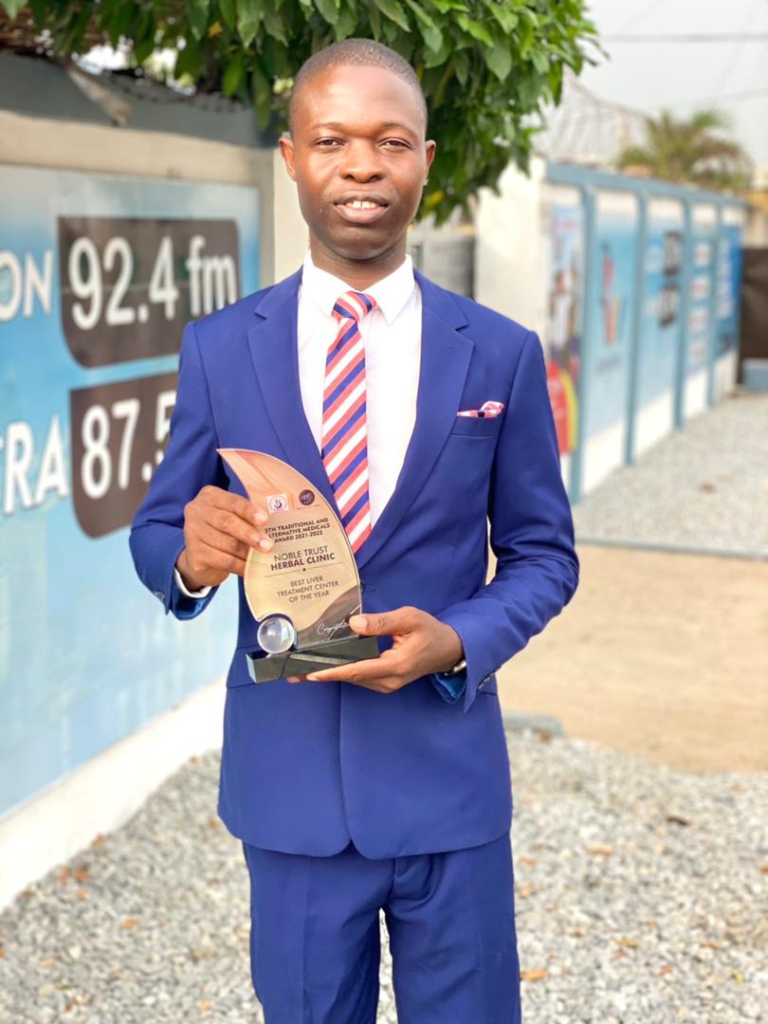 The award is yet another recognition for the Nobel Trust Herbal Clinic, which has established itself as the foremost outfit for providing quality herbal service to Ghanaians and outsiders.
In a statement after receiving the coveted prize, CEO of Nobel Trust Herbal Clinic, Dr George Donkor commended the organisers for appreciating the effort of his outfit in saving lives.
He noted that there has been an upsurge in the appreciation of the work of legitimate herbal healthcare providers and urged Ghanaians to continue patronising Nobel Trust Herbal Clinic.
The facility specialises in using herbal and alternative medicine in curing liver, heart, kidney, and other diseases.
Nobel Trust Herbal clinic has expertise in treating acute and chronic diseases such as stroke, erectile dysfunction, premature ejaculation, infertility, prostate disorder, high blood pressure, diabetes among others.