Less than 72 hours after the alleged fight between presidential staffer Charles Bissue and Tarkwa-Nsuem MP George Mireku Duker, pictures of the former with his face swollen has hit social media.
The trending photos also show Mr Bissue with a bloodied eye which is forced open for examination.
JoyNews sources say the fight between the two governing New Patriotic Party (NPP) politicians occurred at the Kingston Hotel in Takoradi during a workshop for Regional executives and Parliamentary Candidates.
According to sources, Mr Mireku Duker and Charles Bissue have not been on good terms since the latter allegedly supported an independent candidate over the incumbent during the parliamentary primaries.
The report further indicates that, during the meeting, there was a misunderstanding between the MP and the regional party executive.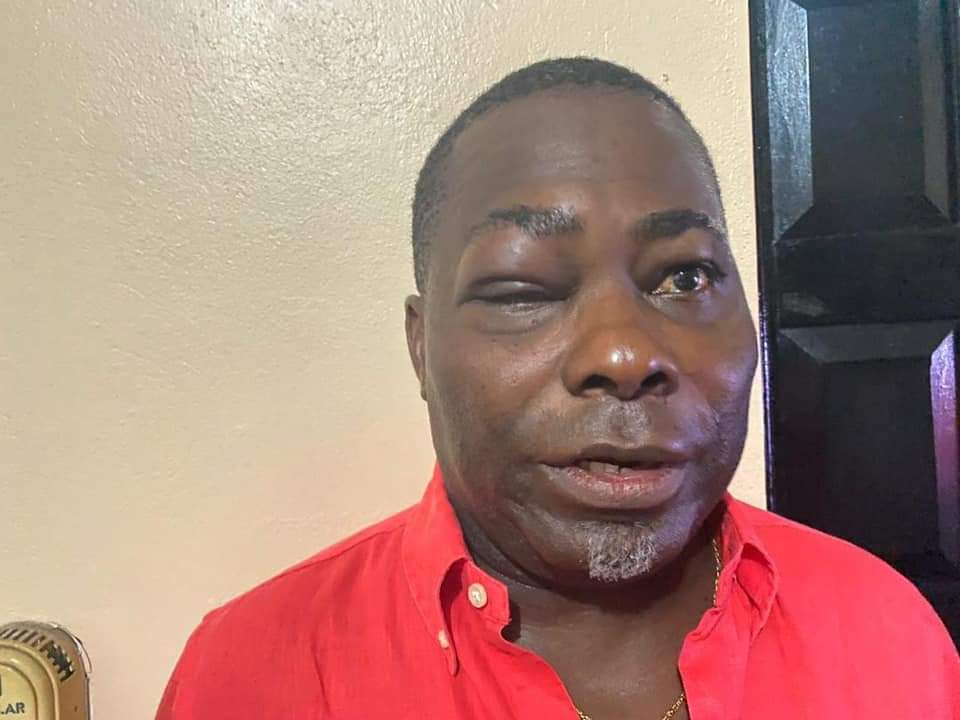 Eyewitnesses say Mr Bissue who is also the Regional Secretary for the Party, amid the confusion grabbed the hands of Mr Duker and bit it several times causing the MP to bleed profusely.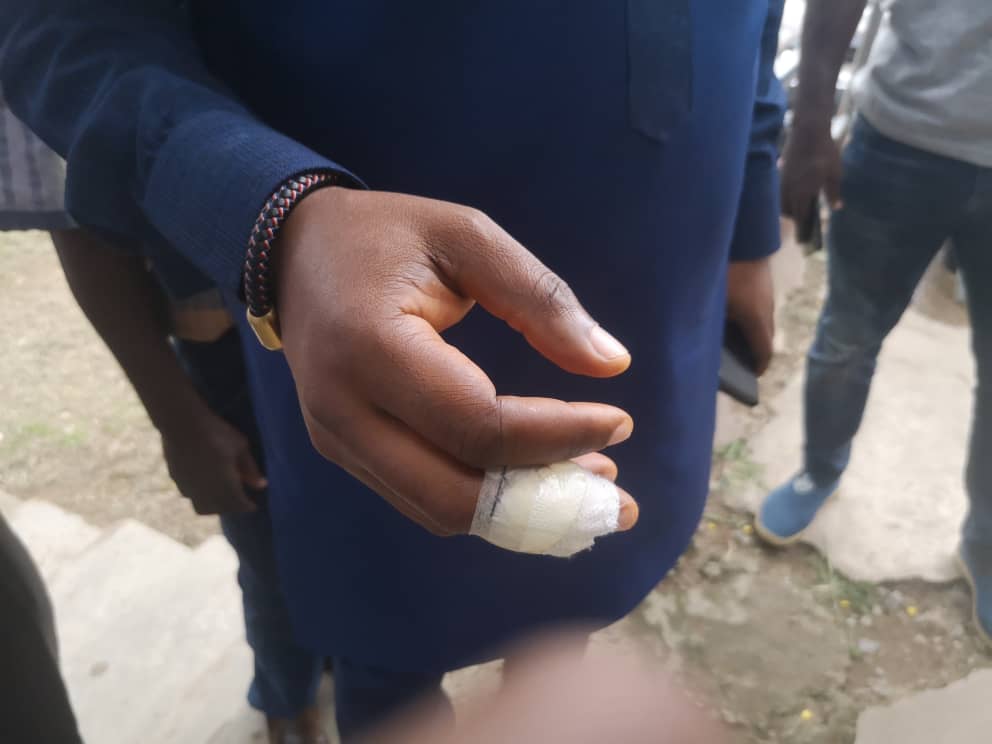 The development is believed to have led to the exchange of punches between the two.
Although Mr Bissue had refused to talk to journalists about the fight, the MP has confirmed the incident.
According to him, he had visited the hospital for treatment.